On Friday, President Trump called for an investigation of Nancy Pelosi after Politico reported that the House minority leader had indeed met with Russian Ambassador Sergey Kislyak, despite her saying otherwise.
This followed an earlier tweet in which Trump asked for Sen. Chuck Schumer to be investigated after this old photo was posted to Reddit.
Pelosi, on Twitter, promptly responded to President Trump.
But this ~final~ tweet followed two that contained spelling errors. In two consecutive tweets from the president's Twitter account, the word "hereby" was spelled incorrectly. Both tweets have since been deleted.
The first time the one word was spelled as two: "hear by."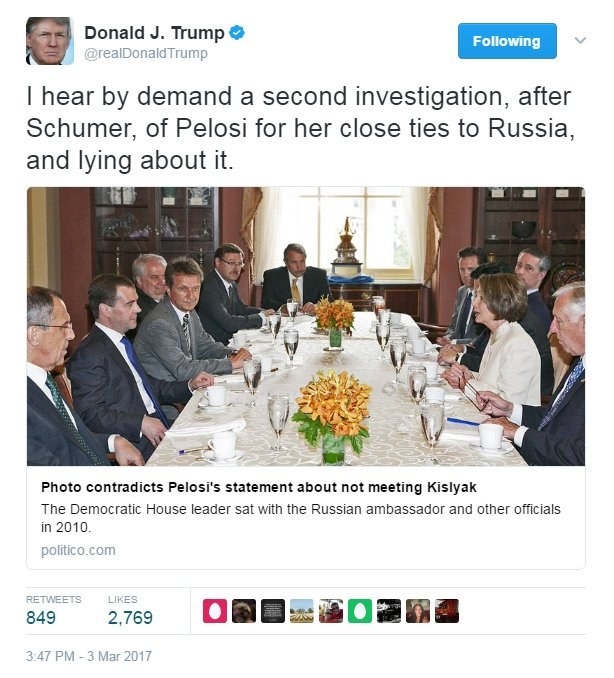 And then, a little closer to the actual spelling, as one word: "hearby."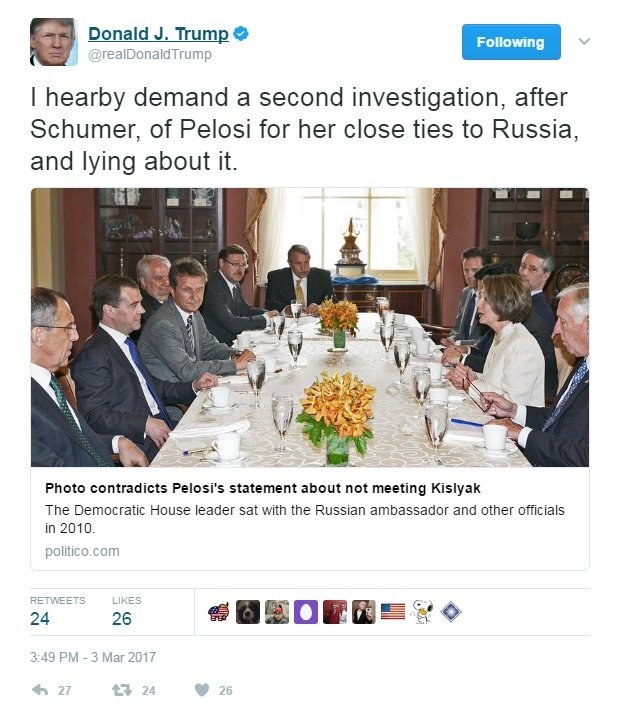 Before the president established the correct spelling.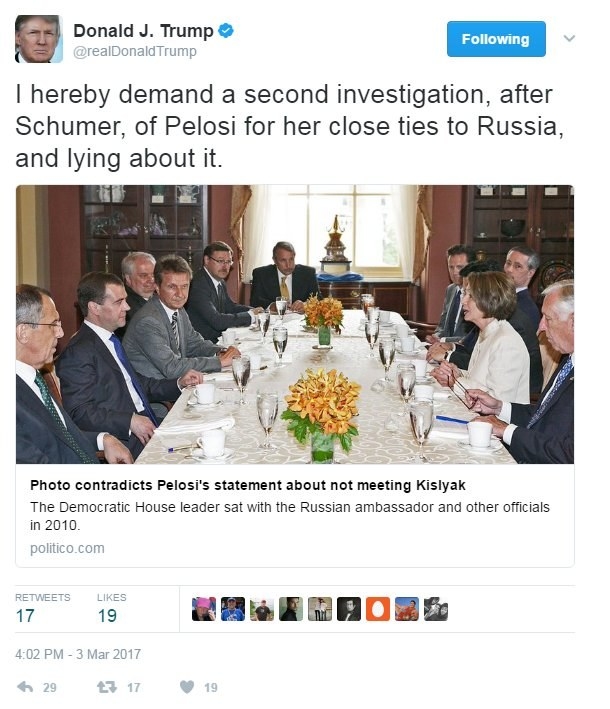 People had some things to say. One person pointed out the awkward timing between the spelling errors and another tweet about fixing the education system.
Someone else commented on the length between the tweets.
But mostly, people just had a lot of jokes.
One person took to a classic song.
And others made demands of their own.
Also, declarations.
And someone else had a legislative idea.
But for this person, the tweet was a sign of growth.