Estelle Schultz was born on June 2, 1918, in New York, two years before the 19th Amendment was ratified. This is her working in a factory during World War II.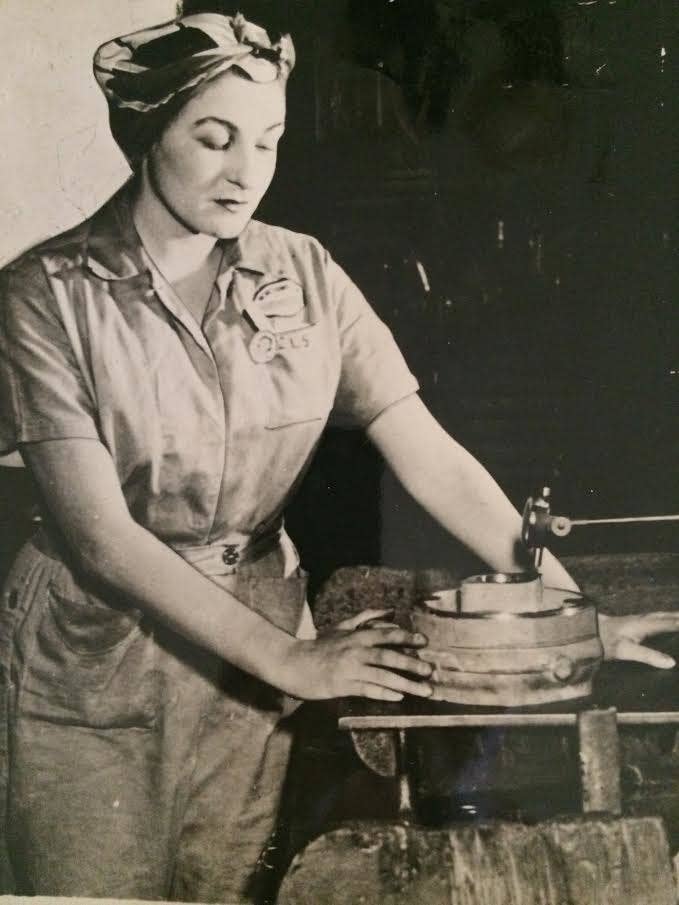 Here she is with her daughter Roberta, granddaughter Sarah Benor, and great-granddaughter Aliza.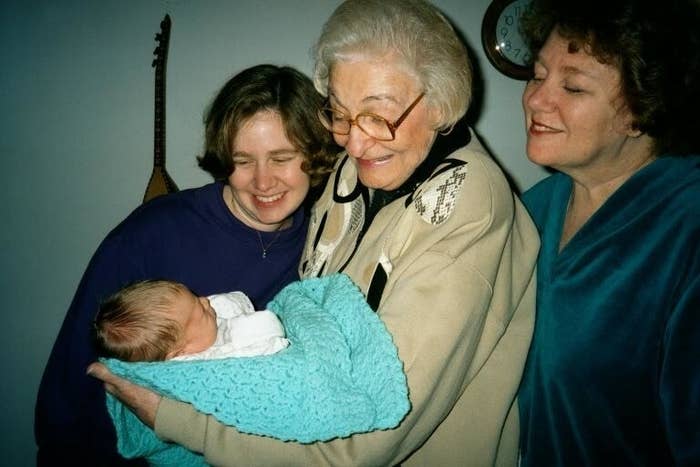 It is a meaningful election for Schultz, and she wanted to share why with the world. "She waited until 'hair day' to take [this] photo," Benor, her granddaughter, told BuzzFeed News.
Benor posted the photo of Schultz on Facebook, saying, "I'm posting this on the request of my 98-year-old grandma, who doesn't use computers."
"In her words: Estelle L. Schultz, who was born two years before women had the right to vote, marked her absentee ballot for the first female president, Hillary Clinton," the post said.
The photo got a big, heartfelt response, so Benor's friend suggested that they should collect and publish stories similar to her grandmother's.
The two friends rushed to create the website "I Waited 96 Years!" Benor said it was also motivated by the popular Trump supporter hashtag #RepealThe19th.
Alice Siegel, also born before the 19th, recently participated.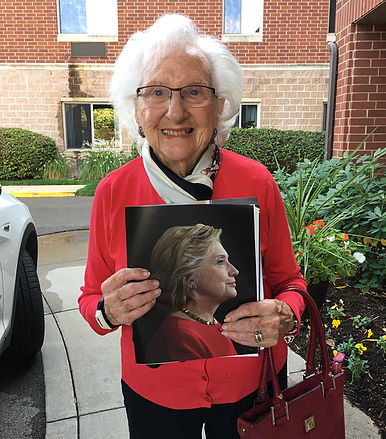 "I can't say how proud I am to get to vote for [Hillary]," she wrote.
Benor is excited about receiving more submissions like Siegel's.
Benor said her grandmother, who is currently in hospice, couldn't be more excited for Nov. 8.
"She's going to stay alive long enough to see the inauguration of Hillary Clinton," she said. "She told me so."