Kay, 20, is a student at Ryerson University in Toronto. Last Thursday, she texted her 15-year-old little sister to come out to her.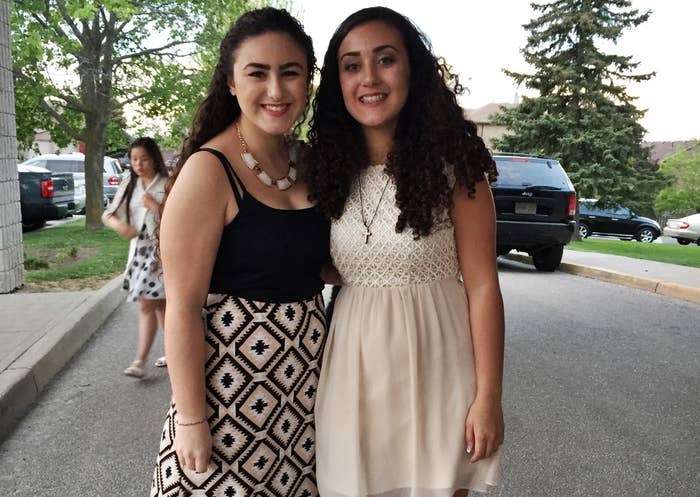 "It was very spur-of-the-moment," Kay told BuzzFeed News, "but I felt like it was time."
"I'm gay," she told Sam. "I love you no matter what," her sister wrote back. Kay said that telling her was "a big relief and a weight off [her] shoulders."
And then, to Kay's surprise, her younger sister came out to her also. "I guess I can tell you now that I'm bisexual too," Sam revealed. "Mom is gong to shit herself," her older sister replied.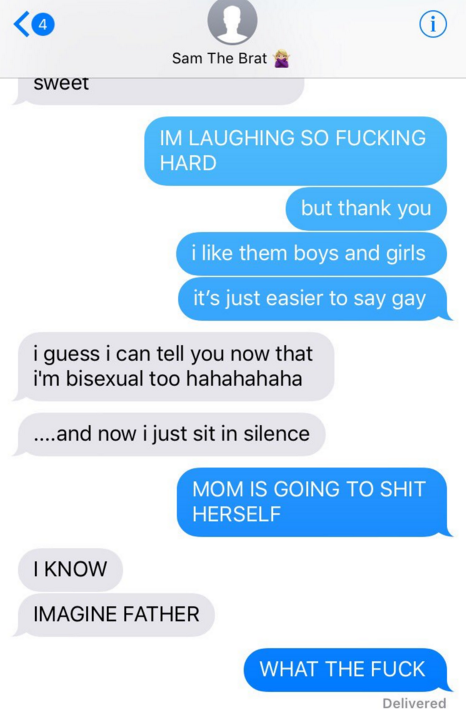 "At first I was shocked, and I almost thought she was joking around to make me feel more comfortable," Kay said, "but then I realized she wasn't one to joke around."
"It was a happy moment," she added. "I feel like I have someone to share my experiences with and, it's my sister, so it's even more special."
The conversation has resonated with a lot of people.
People are overwhelmed by the cuteness.
And love every detail of the texts. This person said "me," about Kay's grammar correction.
And one person even said that the same thing happened to her.
People have messaged Kay privately, thanking her for her confidence and for giving them hope. "It's inspiring and nice," she said of the attention.