It's Tuesday, and people on Twitter are arguing about skin care after the Outline published an article titled "The Skincare Con."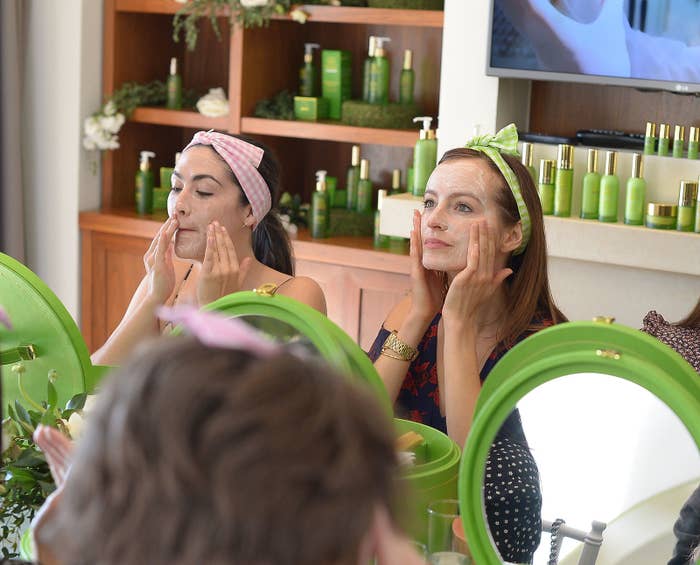 The author, Krithika Varagur, argues in the piece that "skin has withstood millions of years of evolution without the aid of tinctures and balms," and intense "regimens" are useless.
"But all of this is a scam. It has to be," the article reads. "Perfect skin is unattainable because it doesn't exist. The idea that we should both have it and want it is a waste of our time and money. Especially for women, who are disproportionately taxed by both the ideal of perfect skin and its material pursuit."
The article spawned many hot takes online. Some people said they were "validated" by the take.
While a lot of others were...not so happy about it.
"Oh holy fuck," someone said about the author's description of the popular products as "chemical violence."
Others took to mocking.
Sam Escobar, the deputy editor at Allure, said that an argument in the article was similar to the one made about what motivates women to wear makeup: "[They] only wear makeup to feel attractive to others."
Escobar then ~whispered~ something.
SOMEONE ELSE HAD SOMETHING TO SAY ABOUT CALLING SKIN CARE A SCAM.
Another person pointed to the writer's take on pimples.
The deputy beauty editor at Harper's Bazaar said she was both exhausted and "entertained" by the piece.
Author Alana Massey directed people to read her article "about how beauty and skincare are sacred communal rituals characterized by mutual femme generosity."
Another person defended a subreddit called "skincare addiction," that was mentioned in the article, describing it as "a warm and wonderful place that just wants people to wear sunscreen and not over-exfoliate."
Sheet-mask selfies were shared.
Someone else referenced a "WAR."
An illustrative clip from The Devil Wears Prada was brought into the conversation (the bit with two totally different turquoise belts.)
And others were pragmatic, using the chance to mine some free advice from the energized skin care community. Take @SlimiHendrix who is "trying to be moisturized af this year."
Muahahaha — this person.
*eyes emoji*
And for this person, to know the scam is to love the scam.
Scam or not, skin care love lives on.
CORRECTION
Harper's Bazaar was misspelled in an earlier version of this post.