These Costumes Are As Weird As This Election Cycle
Obi-Wan Kenboni, Hillary-Harley, and deleted emails.
This Halloween, some people opted for a creative approach to candidate costumes. Like this woman, with her Hillary-Harley mashup.
Or this 10-year-old, with his take on Donald Trump.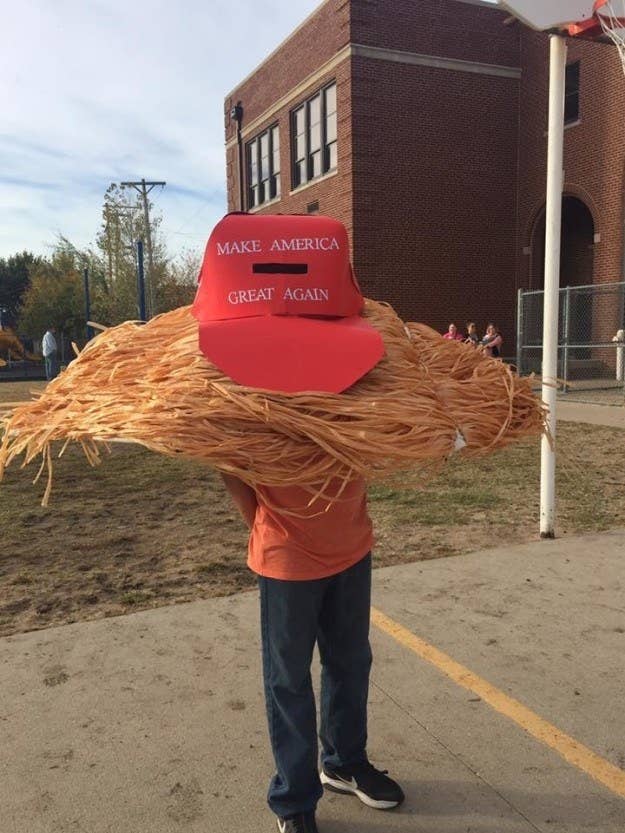 Others embodied the many ~scandals~ of this election cycle: Hillary Clinton's deleted emails.
The leaked Access Hollywood tape.
And who could forget the taco bowl tweet?
Others channeled the election's many personalities, like Tomi Lahren.
And, of course, Ken Bone.
Eight days until we find out who's president!