Over the weekend, people were sharing an image that purported to be Barack Obama's official White House portrait.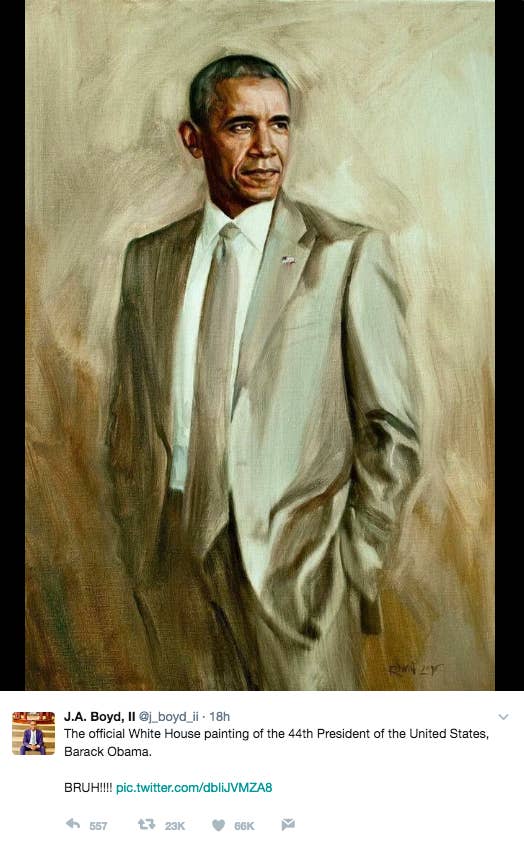 The stunning portrait had also gone viral on Facebook thanks to a post on Saturday.
Indeed, people were incredibly enamored with what they thought was the official portrait. Many commented on the apparent choice of the tan suit, given that Obama was once mocked for wearing the outfit in August 2014.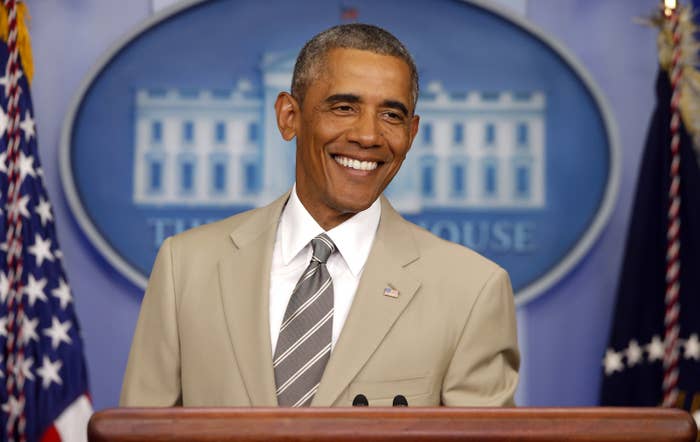 "Tan suit down! He wins Troller award of the year," wrote one user.
This person called the portrait an "epic troll."
While another said the look was "iconic."
"My grandma gonna put this picture up in her dining room right next to MLK Jr. and Jesus."
A mic drop sort of portrait, this person suggested.
However, a spokesperson for the former president told BuzzFeed News that this is NOT Obama's official White House portrait.
The work is by a Dutch artist named Edwin van den Dikkenberg.
"I'm very pleased to hear that my portrait of Barack Obama appeared on Twitter!" he wrote in an email to BuzzFeed News. "I wish I had the opportunity to paint the official portrait but that's not the case."
The artist said he's flattered that people thought his work, which is for sale, was the official presidential portrait.
"As an artist I am always hoping for something like this to happen! And as a professional portrait painter it would be a great honor to paint the president," he said.
The user whose tweet went viral, J.A. Boyd, told BuzzFeed News he took "no credit" for the mistake, having seen the photo on Facebook first.
However, he added a clarification to his original post on Monday afternoon: "*No confirmation if this will hang in the White House, but it will be in my grandmother's living room."