People Are Relating To This Question Someone Asked A Friend After Not Getting A Text Back Right Away
"I send you those exact messages at least three times a day."
Sophie Goodall, 18, from Edinburgh received some texts from a friend recently, including a question about whether or not she could dump someone who is not her boyfriend.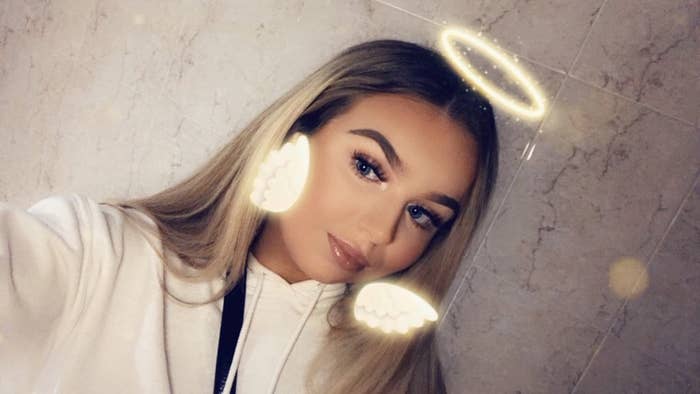 The woman asked to remain anonymous because she didn't want the guy to think she was "a total psycho," she said. She also didn't want him to think "that [she] check[s] his stuff when he takes more than two minutes to reply."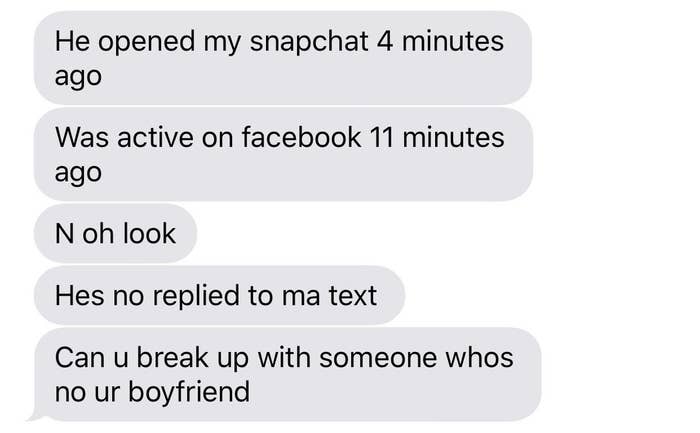 Sophie took a screenshot of her friend's messages and then shared it to her Twitter. "So many people replied saying they related to it and it's funny how alike everyone actually is," Sophie said.
When asked if Sophie checks platforms when she's waiting to hear back from someone, she responded, "Nah...I don't check them often, but I've been guilty of checking when someone's active on Snapchat a few times. Who hasn't?"
Some people joked that they resented relating to the texts this much.
"So sad but so true."
"Literally us lastnight nahhhh."
Someone else found it to be evidence that social media is responsible for ruining this generation, which Sophie said she found "funny."
Someone called the culture around response times to texts to be "just plain weird."
In the end, the boy in question did reply. "Boys mun," she texted Sophie.