Meet 18-year-olds Benjamin "Luke" Dyess and Shemar Gyce. During the fall semester, they were in the same US history class at East Texas Baptist University.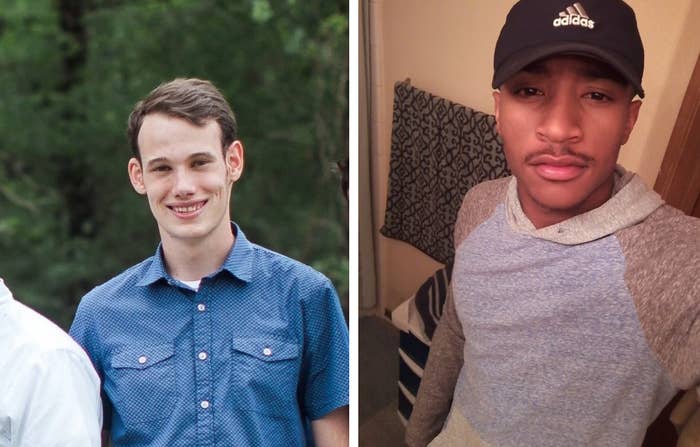 During one particular nap, the teens found themselves in an incredibly intimate situation. THIS.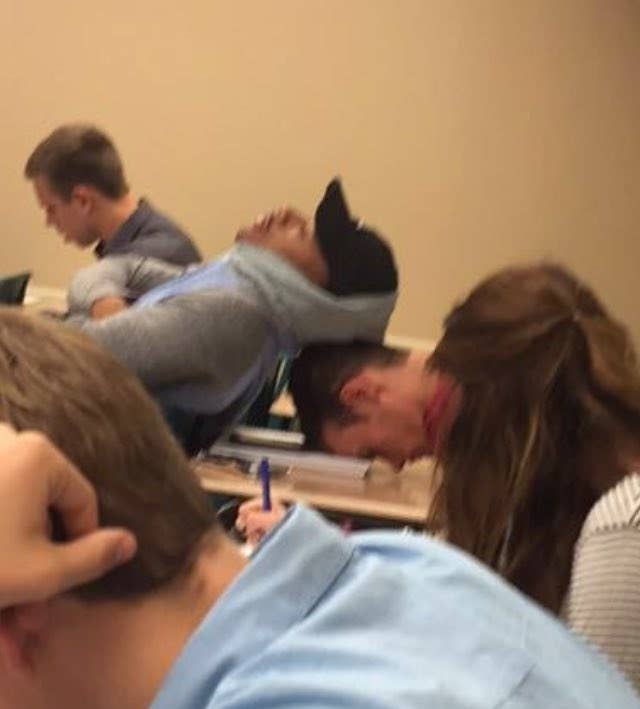 "At first I was sleeping on the desk and he lied his head down and I lied my head back and I wasn't on his head and I guess my head ended up further back," said Shemar.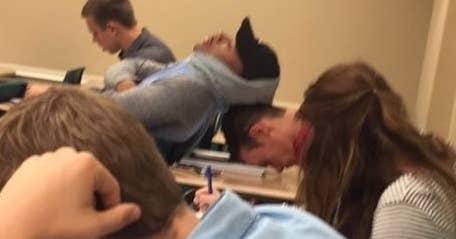 "I didn't really know him that much, but I found out his name during the semester," said Luke.
Roger Strand, 19, who told BuzzFeed News that he knows the teens better than they know each other, captured the moment.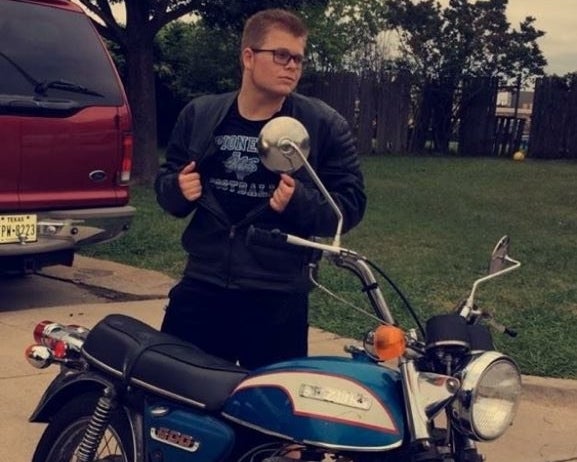 He said that he decided to post the saved Snapchat pics on Monday because everyone was tweeting about finals.
People were instantly inspired by the unity.
And support.
People alluded to the classic song "Lean On Me."
This person wondered how the situation was resolved.
"I'm shook that [Roger] would do me like this," he wrote on Twitter.