On a flight from Santiago to Iquique, Chile, on Thursday, Pope Francis married two LATAM Airlines flight attendants, midair, at 36,000 feet, AP reported. The ceremony was witnessed by the head of the airline. The couple has two children, a 6-year-old named Rafaela and a 3-year-old named Isabela.
Paula Podest, 39, and Carlos Ciuffardi, 41, have been married for eight years.
"We told him that we are husband and wife, that we have two daughters and that we would have loved to receive his blessing," Ciuffardi said of the couples' conversation with Pope Francis, according to the AP.
"All of a sudden he asked us if we were married in the church, too."
The couple never had a ceremony in a church. An earthquake at their church in Chile that year damaged it, and they had to cancel their service.
"He liked us and he asked, 'Do you want me to marry you?'" Ciuffardi said. "He asked: 'Are you sure?' 'Yes, of course!' we said."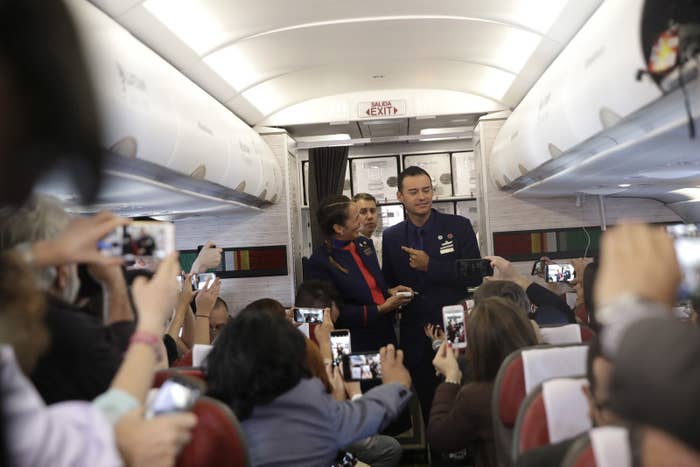 A Vatican official wrote an official marriage certificate.
"He told me it's historic, that there has never before been a pope who married someone aboard a plane," Ciuffardi said to reporters.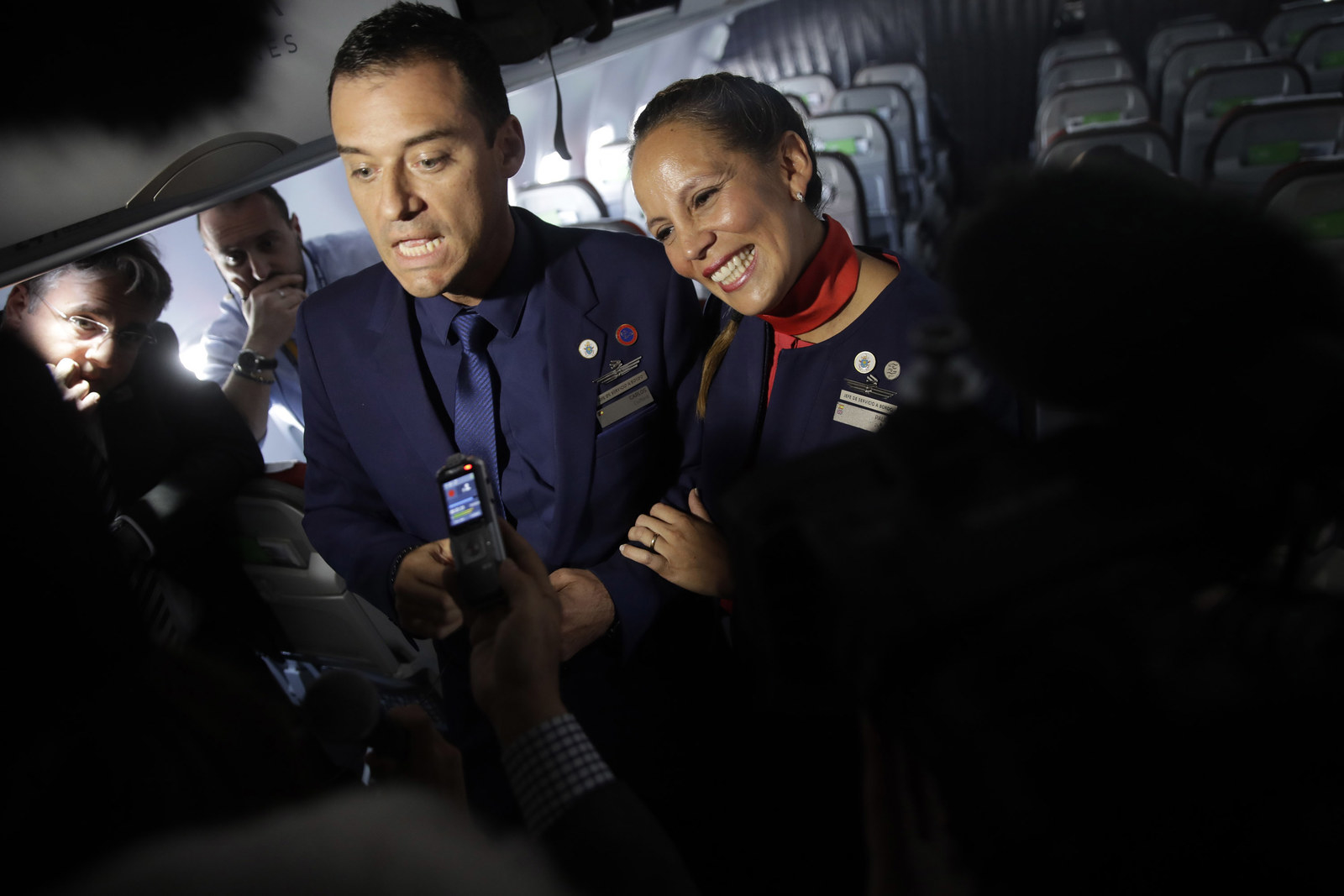 Ciuffardi said that the pope also said to the couple: "This is the sacrament that is missing in the world, the sacrament of marriage. May this motivate others to get the sacrament of marriage. I'll do it for this reason."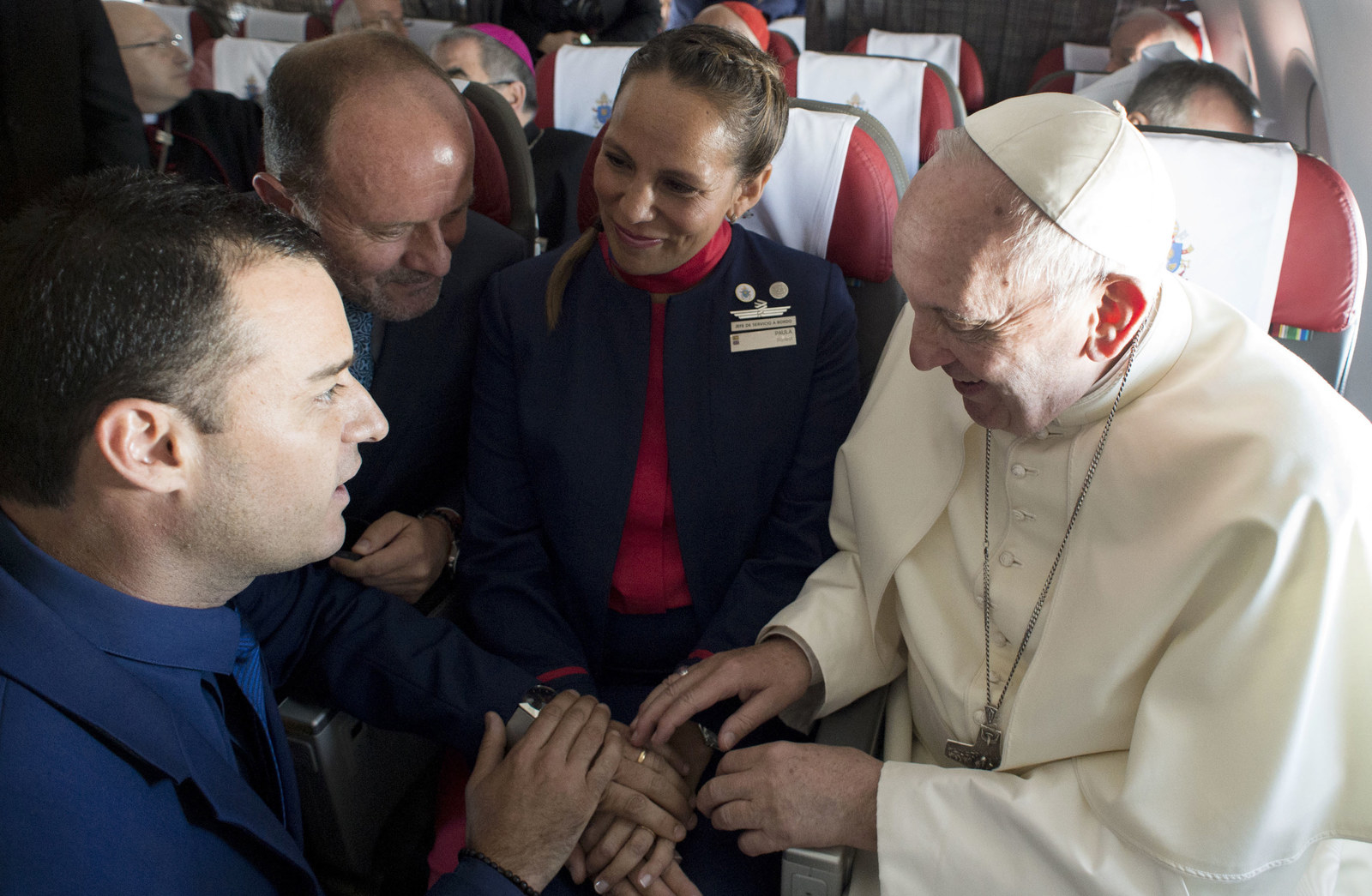 The pope, according to Podest, also gave them some advice: "The wedding rings shouldn't be too tight, because they'll torture you, but if they're too loose, they'll fall off. So we have to be careful," she said.
Congratulations to the bride and groom!