Teens Surprised Their Professor After She Told Them The Holidays Are Difficult For Her
"I was just completely overwhelmed by their compassion for me."
Professor Wharton (who didn't want to use her full name, for privacy reasons), who teaches high school students in dual-enrollment classes in Texas, teared up as she recalled last week's surprise from the juniors in her Composition 1 class.

"I was just completely overwhelmed by their compassion for me," Wharton told BuzzFeed News in a phone interview Monday.

"Not as student-to-instructor, just as human beings," she said, her voice cracking.

The surprise came after Wharton made what she called a "casual comment" to her class that the holidays are "difficult for her," as all of her immediate family has died.

"Both of my parents have passed away. And my sister, my only sibling, passed away. I don't have immediate family. I do have some cousins, but we aren't real close."

"Well, I hope I did not sound pitiful," Wharton said, adding that she has "wonderful friends" and said she is "very thankful" for them.

One of her students took her comments to heart and decided to coordinate a surprise for their teacher last week. A video of Wharton's reaction has gone mega-viral.
Belinda Ramirez, 16, described Wharton as a "private person," and said that the comment from her professor stuck out to her and her fellow students.

"We all felt really bad for her," Ramirez, identified below, said.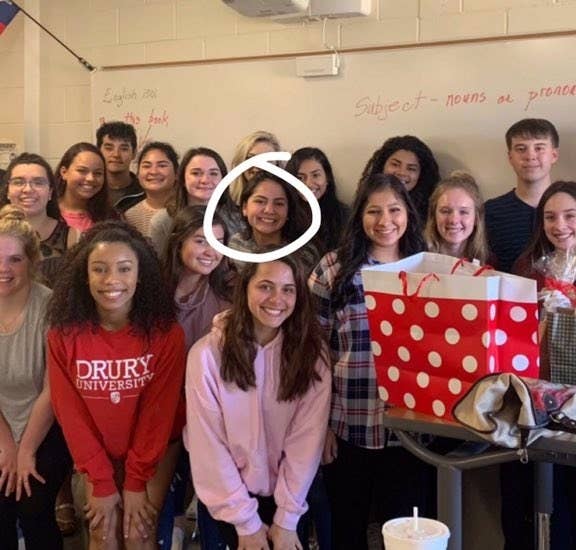 On the last day of the semester — the day of their final exam — Wharton stepped out to speak to a counselor, not knowing that students had arranged for that counselor to pull her aside in order to prepare the surprise.
"They were sneaky!" Wharton said.

Her students even brought personal gifts for her. The professor loves horses, and many of the gifts were themed accordingly.

The students shouted "Merry Christmas!" in unison, when Wharton walked in the door to the surprise.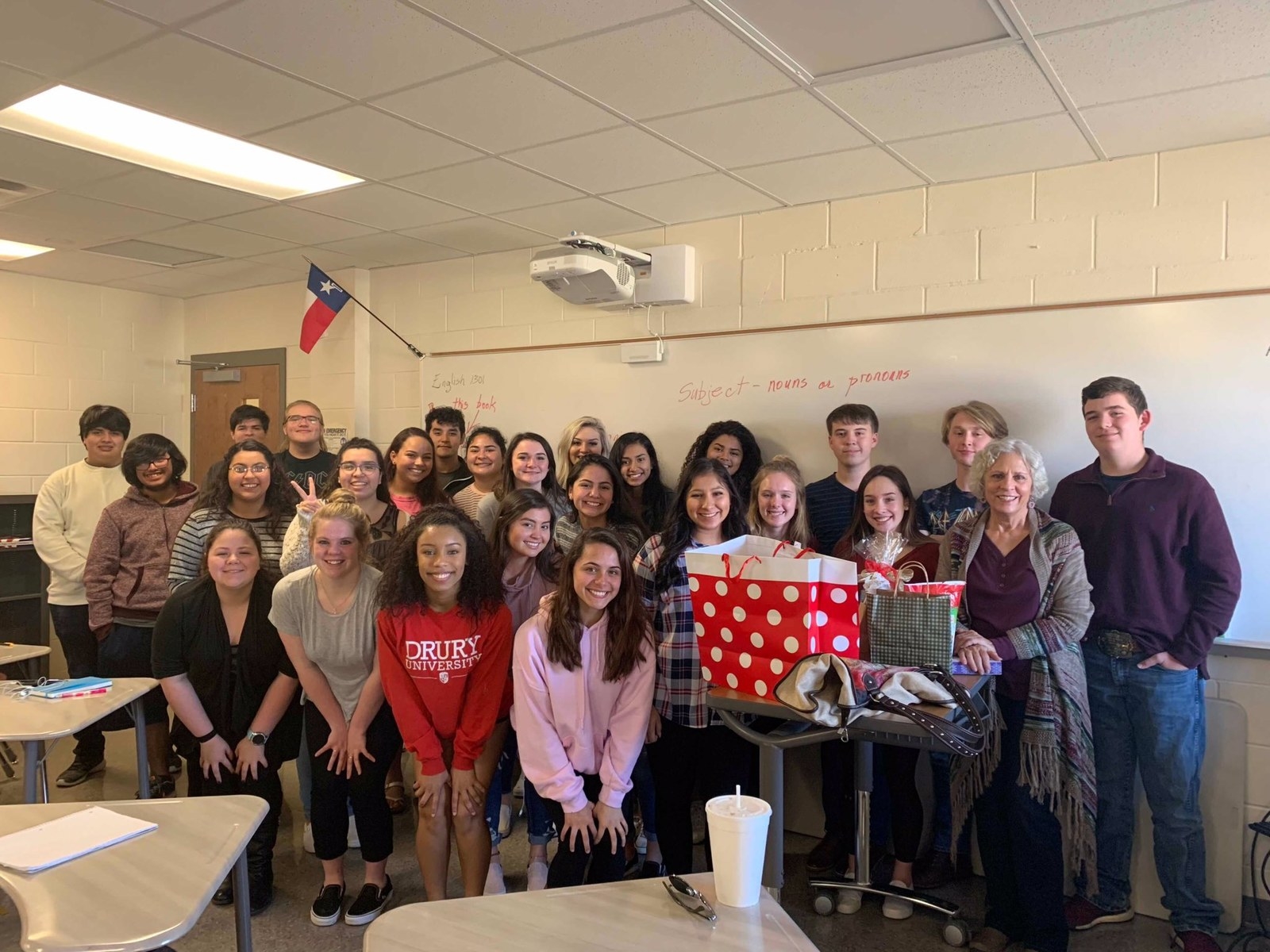 Ramirez said that the surprise made both Wharton and the students emotional. "We all just started crying," she said.

Wharton hopes that people who shared and favorited the tweet might understand how kind teenagers are.

"Teenagers, many, many teenagers, are so much kinder and more compassionate than their public reputation," Wharton said.

"These students did this out of their own generosity and the kindness of their hearts. They know me well enough to know it won't influence their grades." (Ramirez described Wharton as "pretty strict.")

The professor said that people, in response to the viral footage, were asking to make a donation to her, but she wants to encourage those people to donate to the American Cancer Society instead, or to "reach out to others who are alone," she said. "That can have an impact in our world."

"Even if it's just a 'hello,' or 'Merry Christmas,' that can mean so much," the professor added.

Moments after the video stopped, Wharton said she told the class, "No matter where I was over the holidays, I would feel loved, because of them."