During the national anthem on Sunday, Pittsburgh Steelers offensive tackle and Army ranger veteran Alejandro Villanueva stood alone during the national anthem.
Leading up the game against the Chicago Bears on Sunday, coach Mike Tomlin said that the Steelers would not be on the field for the national anthem.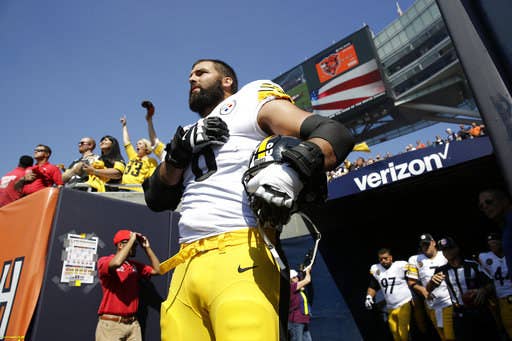 Here's a look at the tunnel as the national anthem played.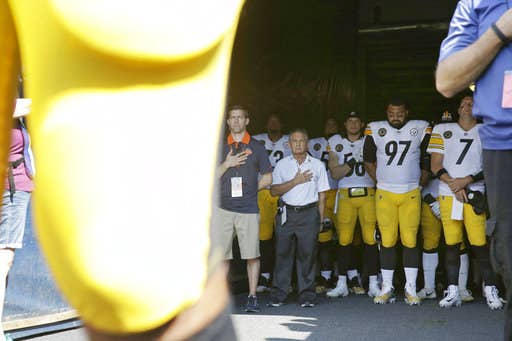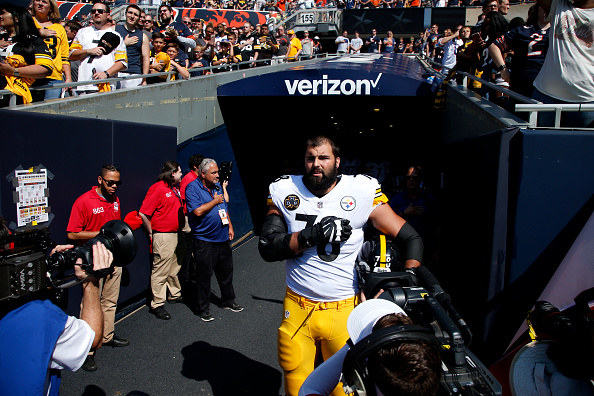 Following the national anthem, the team took the field.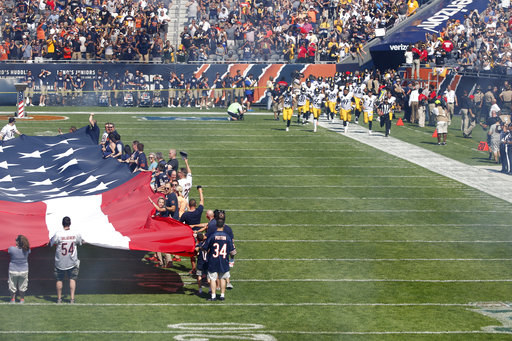 A number of people on Twitter expressed admiration for the lone Steelers player. This person said that Villanueva was the "only classy" team member.
"This man is a true hero," one person said.
"Our players have stayed unified and have respected the fact that, like our country, there are diverse opinions in our locker room," the president of the team said on Sunday in a statement. "It is a difficult time in our country."