Spotify can now make you a playlist based on where your ancestors are from — because Ancestry and the music platform have collaborated.
Anyone who has some idea of their lineage and a Spotify account can generate one of these playlists by selecting "regions" on the company's website.
"Anyone with the link can take advantage of the customized playlist, but the regions in the drop-down menu directly correlate to AncestryDNA results and this specific part of the partnership is geared toward AncestryDNA customers," a spokesperson for Ancestry told BuzzFeed News on Monday.
Another aspect of the partnership, "Musical DNA," also allows people to examine what genres they listen to by percentage.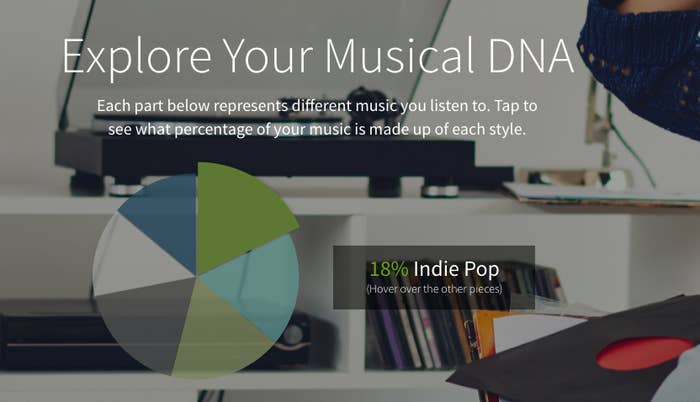 Reaction to the partnership was mixed. Many people did not feel great about their DNA being linked to a music streaming platform.
A spokesperson for Ancestry told BuzzFeed News on Monday that no "DNA data" is shared with the music streaming platform.
"Spotify does not have access to DNA data of any Ancestry customers," she said on Monday.
"Customers manually input their ethnic regions, based on their AncestryDNA results, into the playlist generator on Spotify and then a custom playlist is created with songs by artists from the various regions and across a wide variety of musical genres," she continued.
"All information is manually input by customers and the experience is completely optional."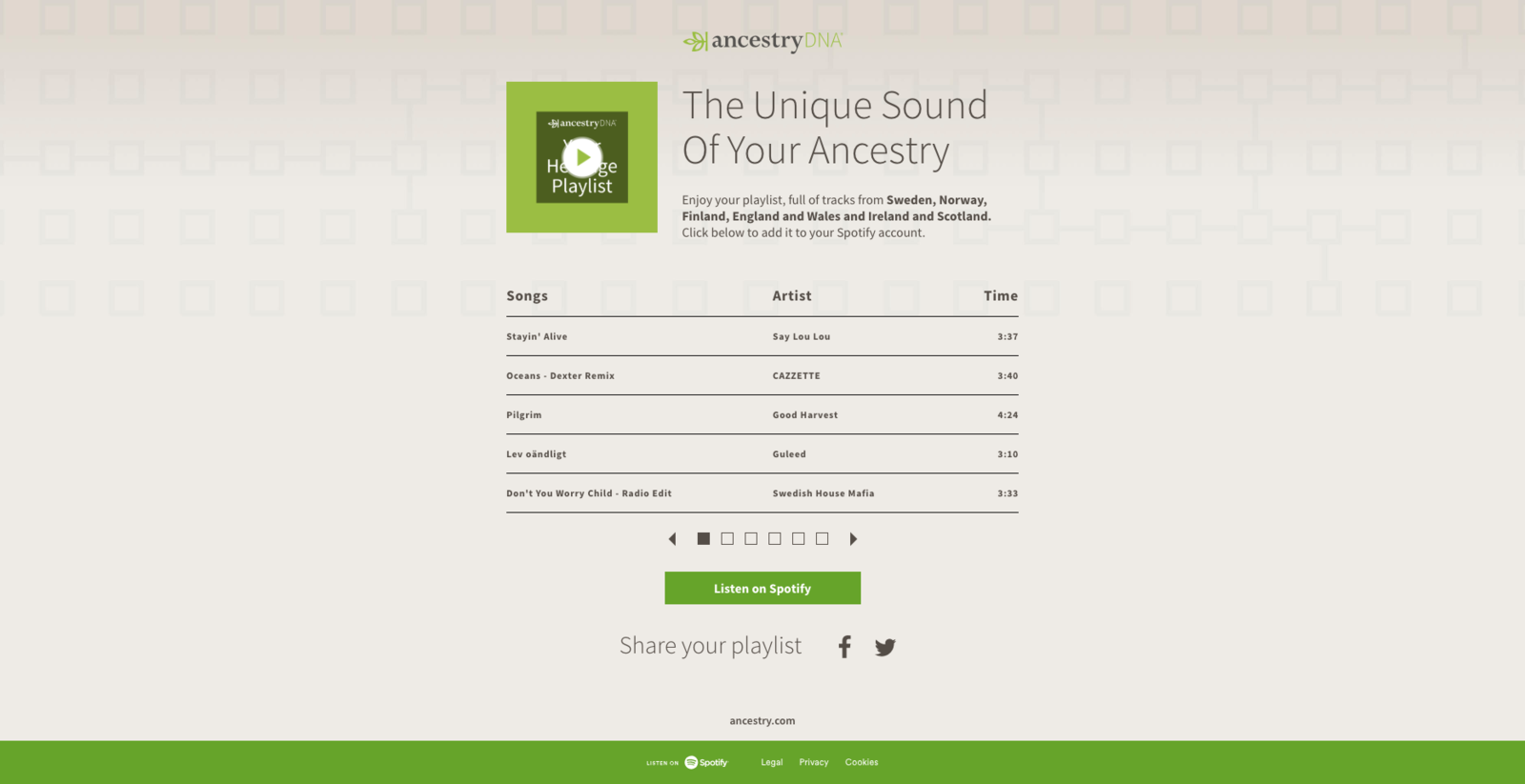 Others were simply unimpressed with the new collaboration.
"This is gonna get racist pretty quick."
Who?
BuzzFeed News has reached out to Spotify for comment.