This is 18-year-old Serena Caballero. She's from Texas.
Last Sunday, she posted this pic that she had removed someone from — and people seriously related to the situation.
"I was just laughing the whole time I was trying to draw half a car," Caballero told BuzzFeed News.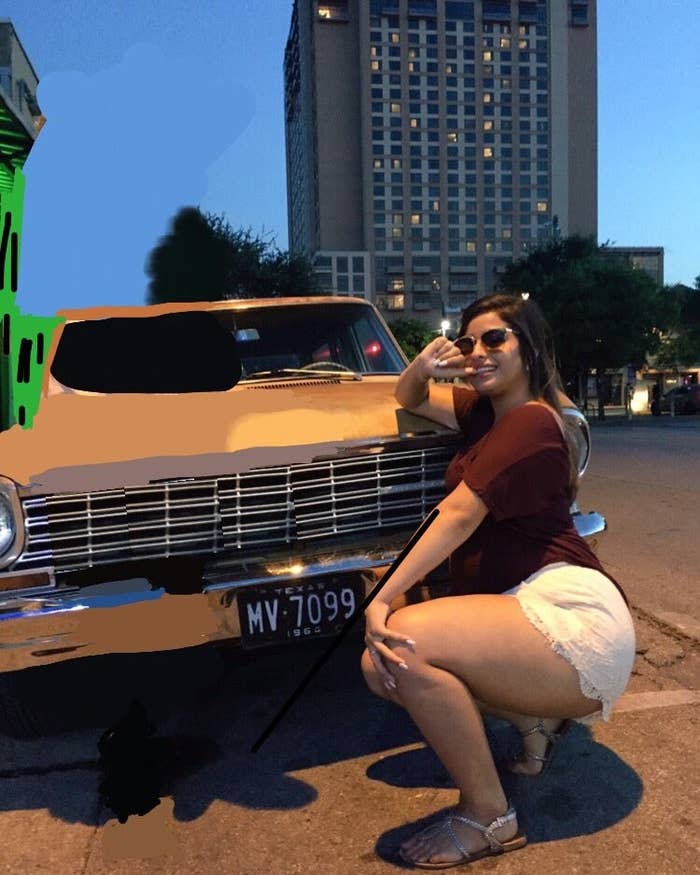 "Me AF," said this person.
"LMAO," another person said, "I aspire to be this petty."
One person had the same problem.
Someone else added several Caballeros to the scene.
But mostly people shared other ~changed~ pics — like this Matthew McConaughey paste.
Some simple drawing.
A Bitmoji add-on.
Caballero said that all the other people changing their photos made her laugh. Safe to say, she has some new fans.