This is Shami Oshun. She's a 17-year-old from California. This year for her prom she not only made her own dress, but began to make it the night before the dance.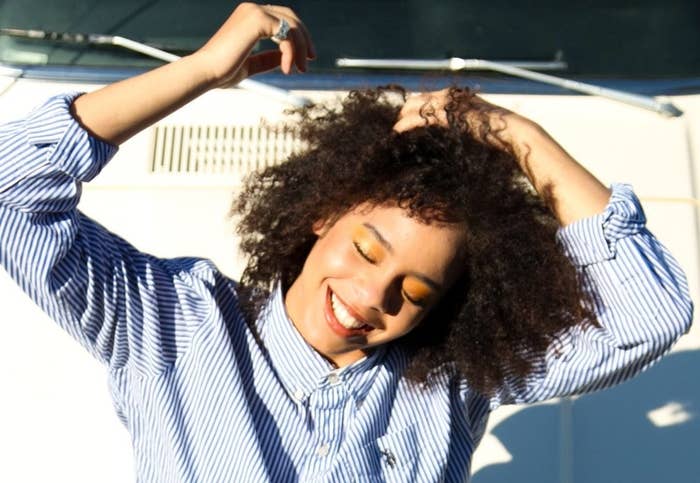 She bought some purple tulle for $15 and got to work.
She continued to work on it Saturday, the day of the prom.
"I think it took me about five hours," she said. "Because at a point my machine broke, so I started hand sewing."
People were invested in the process.
And this is how it turned out.
People seriously loved it.
And! And!
The teen said that she also had to make some significant changes to her dress at the dance, due to some tulle problems. So she rocked not one but TWO looks.
BRILLIANT.