This is Justin Campbell. He's a 23-year-old from South Carolina and a recent graduate of Coastal Carolina University.
He told BuzzFeed News that during his graduation on Friday, he took some photos with his friend and attempted to send him the resulting pics. "I just put one number in the wrong place," Campbell said.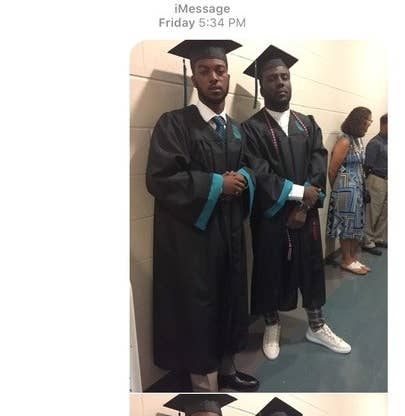 So instead of sending the photos to his friend, he sent them to a real estate agent named Roger Hawkins from Columbia, South Carolina. Here he is with one of his three children, 4-year-old Genevieve.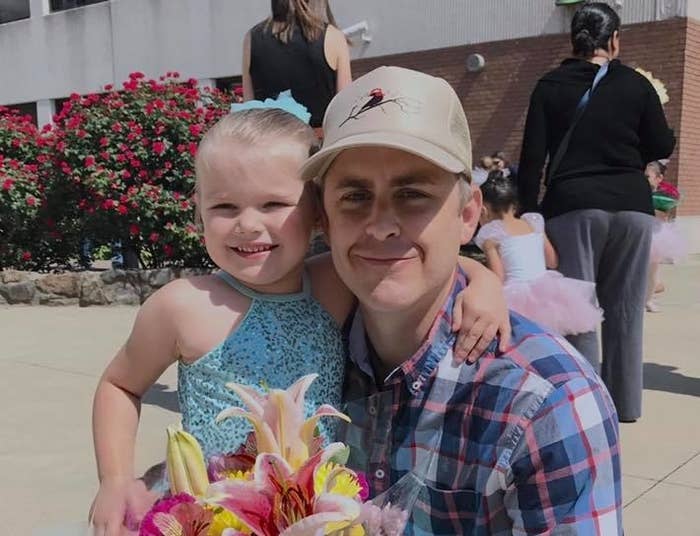 The dad did NOT just respond "wrong number." Instead, he sent Campbell an effusive selfie, an encouraging message, and a link to motivational speeches.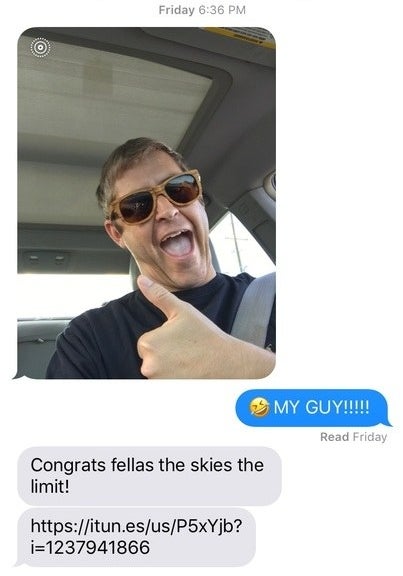 Campbell tweeted screenshots of their convo and like the graduate and his friends, people on Twitter found the messages hilarious.

Another person appreciated the link.

Hawkins said that Campbell mistakenly published his phone number and now a "significant" amount of people are contacting him. Luckily, he's not bothered by it. "I'm a pretty easygoing guy," he explained.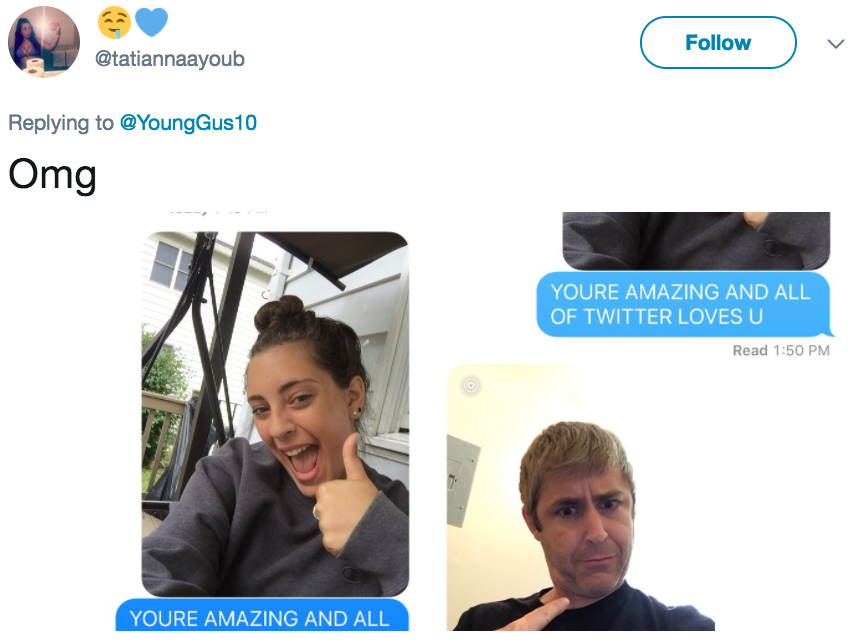 And of course, he's responding to his fans.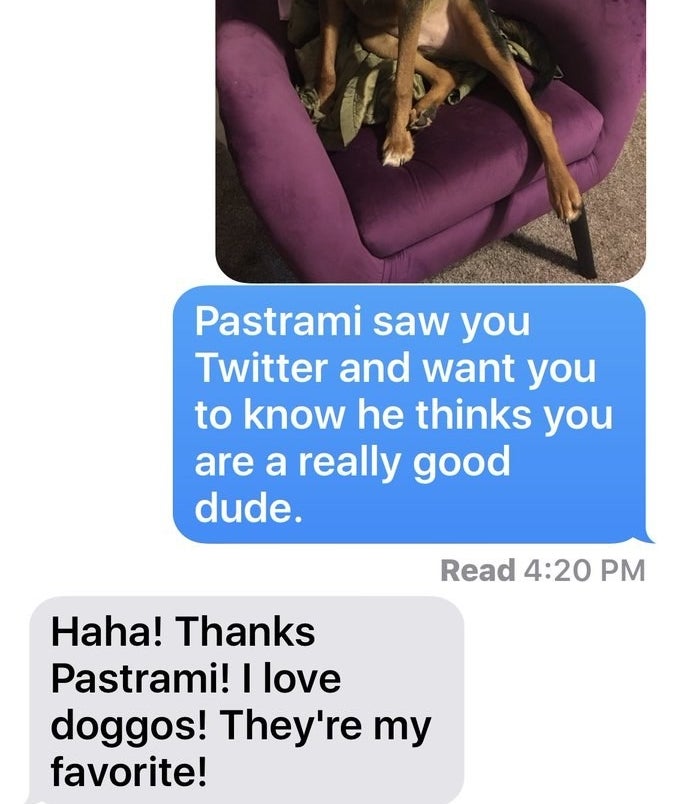 He's even sending ~good vibes~ to more graduates. "There's a part of me that really wants to be encouraging to young people — or to anybody that's working hard to get somewhere against the odds," Hawkins said.

Hawkins said that he's confident the pair will keep in touch. "How could you not, you know?" he said. "I would love to, like, see what he does."
In short: