An old clip from Shane Dawson's podcast, Shane and Friends, went viral on Twitter on Wednesday, with many left outraged by the popular YouTuber making jokes about a "sexy" child and providing what he described as a "justification for pedophilia."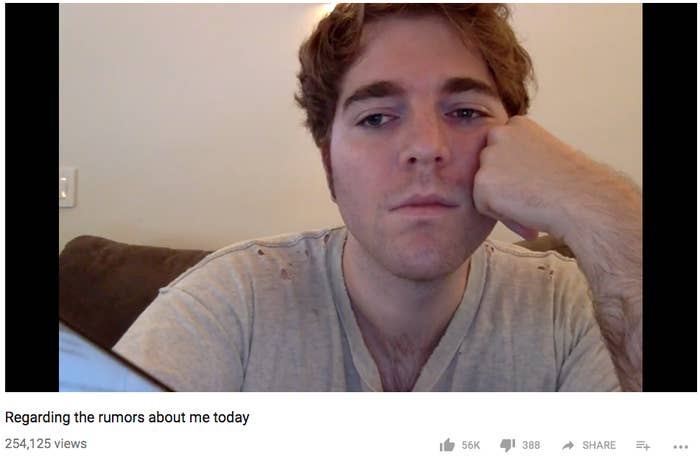 Reaction to the clip was harsh, with people labeling Dawson's jokes "absolutely disgusting."
But others rushed to defend the YouTube star.
Some people said that Dawson was only joking and should not be conflated with pedophiles.
Another person called him "an angel."
Dawson, who has over 11 million subscribers on YouTube, did not immediately return BuzzFeed News' request for comment about his discussion of pedophilia or the responses from fans. However, in apparent response to the outage, he did tweet the joke was "taken out of context."
Later on Wednesday, Dawson posted a 14-minute YouTube video on Twitter. "I am not a fucking pedophile," he said, before apologizing for his jokes.
Dawson also wrote on Twitter than he had grown up since the podcast was recorded and changed the nature of his content.