Tom Petty, the 66-year-old legendary frontman of Tom Petty and the Heartbreakers, died on Monday night. The rock star had recently concluded his 40th anniversary tour in Los Angeles. After reports of the rocker's death, many people thanked Petty for his music and grieved over his death and shared their grief.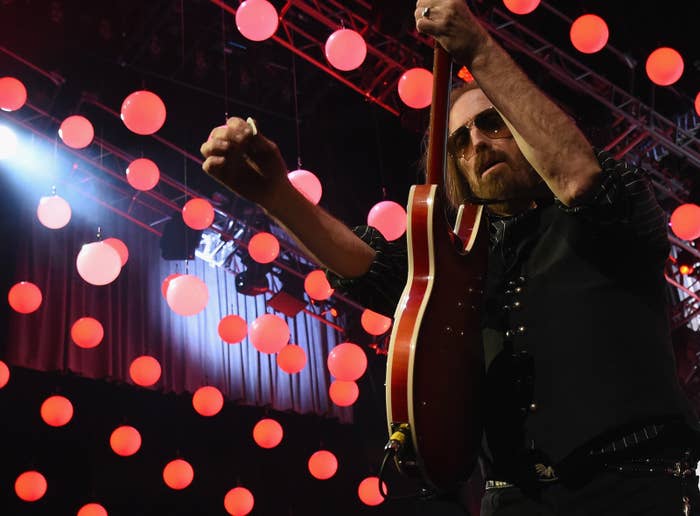 Cameron Crowe was speechless about the loss of the singer and guitarist and simply shared an old photo and some gratitude.
The Chainsmokers wondered "what the hell is going on today."
This Twitter user also seemed like she couldn't handle it.
Lots of people were stunned. "This just can't be happening today," one person tweeted, requesting prayers for the frontman.
"Heartbreakers."
The fact that Petty's death was confirmed hours after initial unconfirmed reports surfaced added to his iconic status for some.
The bassist of Motley Crue called Petty "one of the greatest songwriters of our generation." He also thanked him for "ALL music."
So many musicians shared memories or touching words about Petty. Neko Case recalled a show where a bunch of people sang in sync with the rockstar.
Sheryl Crow tweeted her love.
As did Paul McCartney.
And Peter Frampton.
"What a bad day this has been, in so many ways," tweeted Stephen King.
Some people shared excerpts of the star's iconic lyrics. This person said that the lines from this particular song are what "we all need today."
Mayer tweeted a line from Petty's song "Wildflowers." "You belong somewhere you feel free," he wrote.
So many musicians commented on how important Petty was to music. Cage The Elephant called him "a once in a lifetime artist."
"You belong among the wildflowers \ You belong in a boat out at sea."
"Rock in Peace, Tom."