This is Haylee Mazmanian, an 18-year-old senior at Santiago High School in Corona, California. On Monday evening, after a makeup class at her Christian Arts & Theatre program, she drove her two classmates to Chick-fil-A.
Haylee said that on her way to grub, she was pulled over. She looked like this.
"She still had the ears on. It was a mess," said Claire Amaya, Haylee's 15-year-old friend, who was sitting in the passenger seat at the time. After the teens arrived safely at their fast-food destination, Haylee let people know what happened.
Almost everyone made the same joke.
Anyway...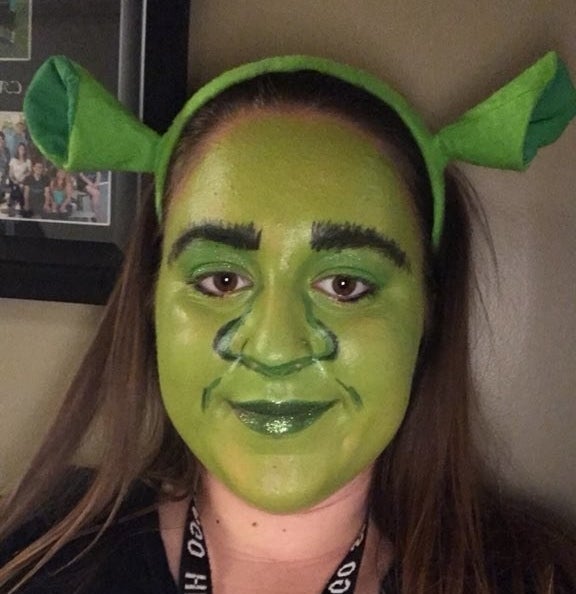 Drive safe, teens!