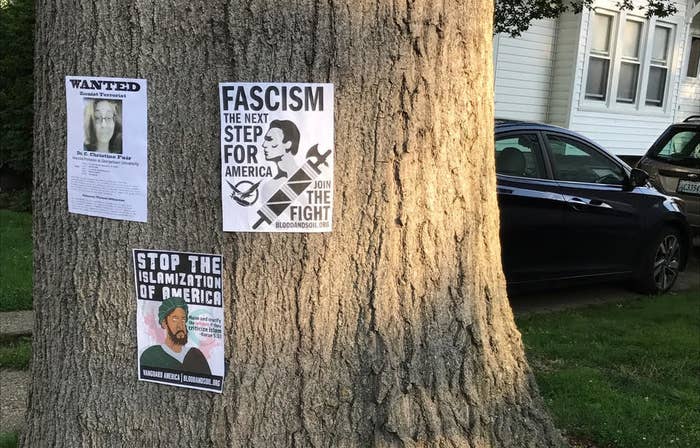 Virginia police are investigating a number of racist and anti-Semitic flyers that were plastered in "a variety of areas" around Alexandria, a spokesperson told BuzzFeed News on Saturday, including a "wanted poster" for the woman who made headlines last weekend for verbally confronting white nationalist Richard Spencer at his gym.
Eric Wagner, who lives in Alexandria's Del Ray neighborhood, told BuzzFeed News that he saw the posters at 7 a.m. Saturday morning when he was walking his dog around the neighborhood.
One poster read: "You're losing your country, white man!" and another, "Stop the blacks."
"I took down well over 50," said Wagner, who received help from other neighbors. "They were glued to telephone poles and trees and stuffed under windshield wipers."
A professor from Georgetown University, C. Christine Fair, was the target of one of the posters. Fair made headlines last weekend for confronting alt-right leader Richard Spencer at his gym, which lead to him losing his membership there.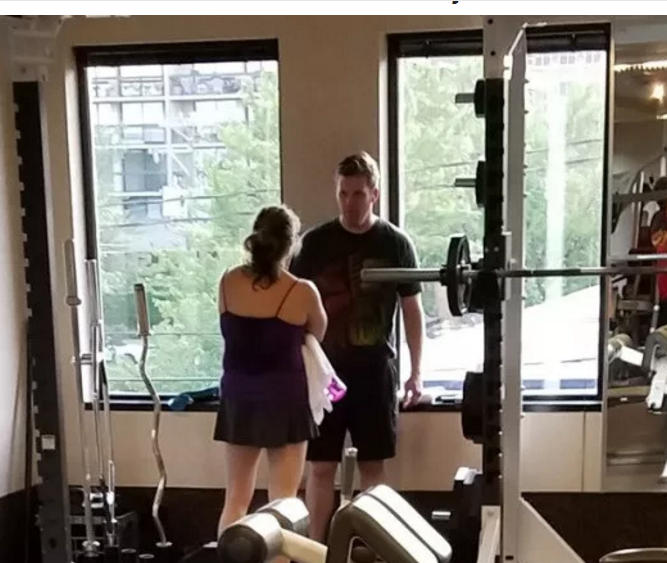 "Wanted," the crude poster read, "Zionist Terrorist." Fair's contact information and photo were on the flyer, which incorrectly said she was transgender.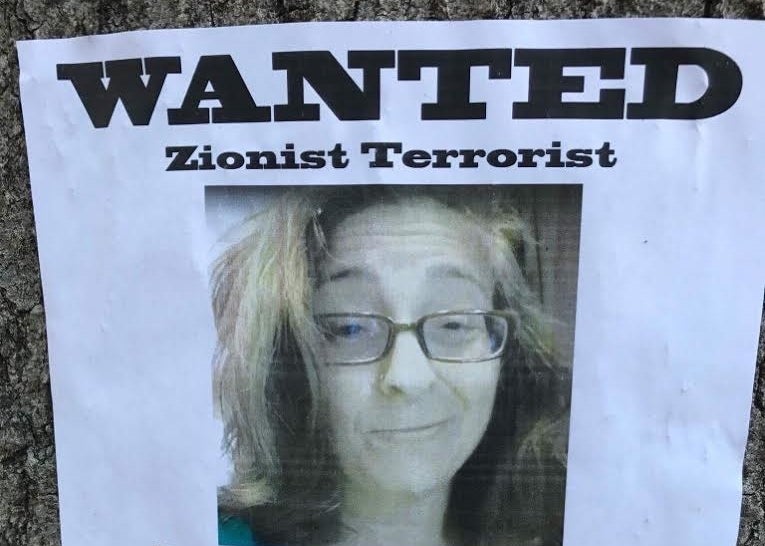 Wagner told BuzzFeed News that the neighborhood was covered in messages of love Saturday night in response to the hateful posters.
He also said protesters gathered Sunday afternoon to demonstrate for equality.