Now, some people are using the new feature to troll former Alabama chief justice Roy Moore, who was suspended in 2016 after refusing to comply with the US Supreme Court ruling that provided equal marriage rights to same-sex couples.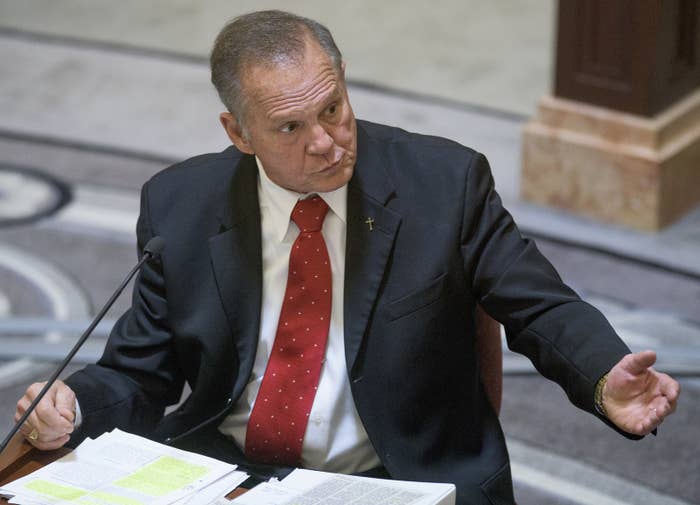 Moore is now running for the US Senate, but people have used the new Facebook feature to troll his campaign page.

People are reacting with the pride flag and posting pride emojis on Moore's pictures...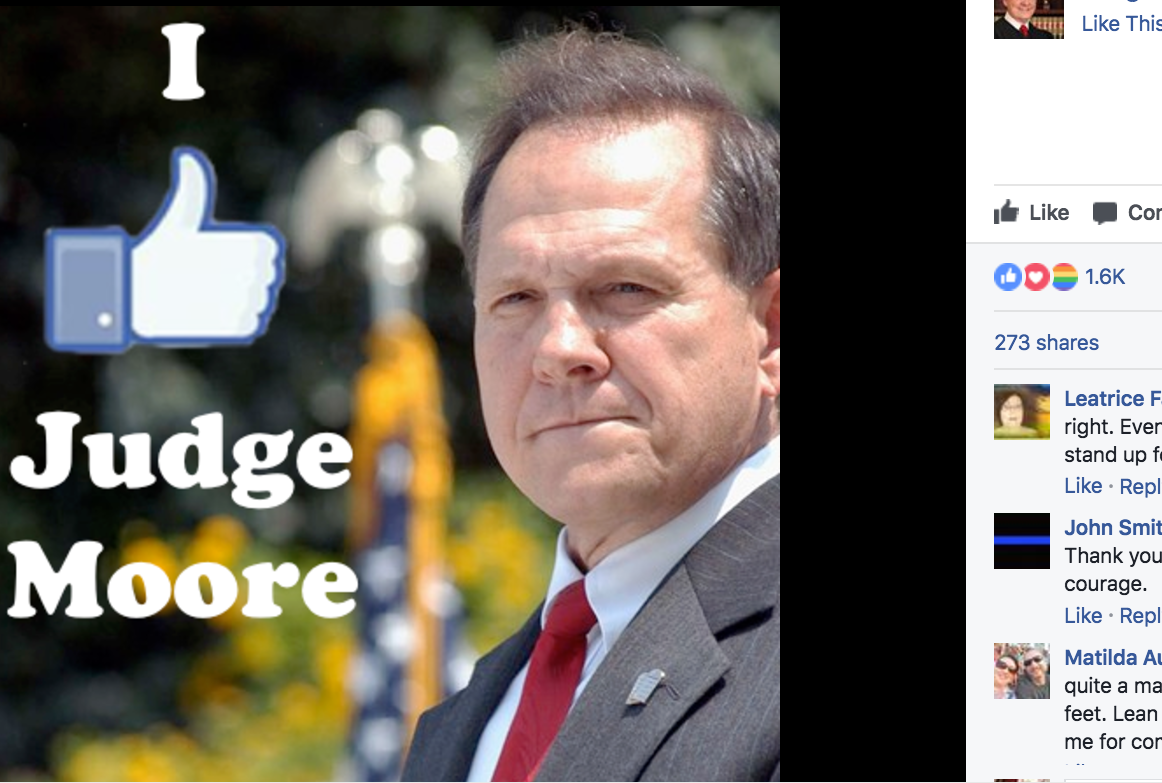 ...and individual comments from Moore supporters.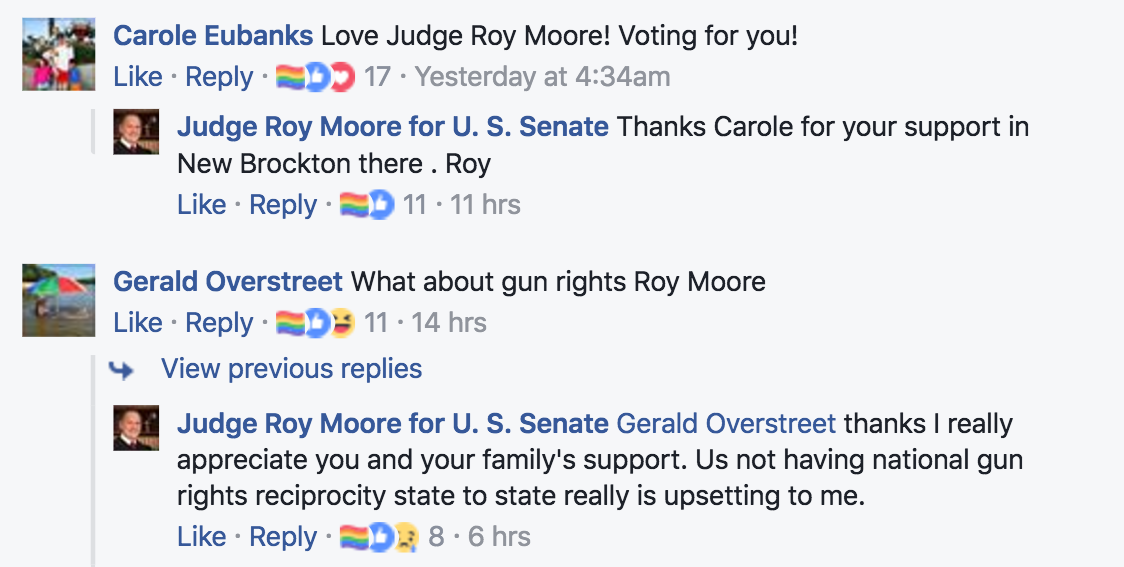 "MARRIAGE WAS INTENDED TO BE BETWEEN A MAN AND A WOMAN!!!!," one woman wrote, but—sure enough—a little pride flag floats underneath the comment.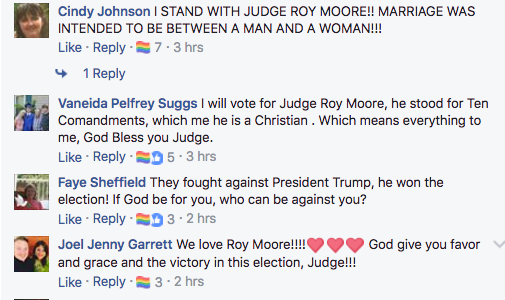 Again, again, and again.