This is Samantha Campo, "Sam" for short. She's a 6-year-old Corgi, her mom, Marisa, told BuzzFeed News.
Marisa tweeted a photo of Sam on Tuesday and people can't handle it.
Marisa and her friends were looking through old photos of a bonfire birthday party when they discovered the illusion.
"We all screamed," she said. They thought poor Sam had somehow combusted that night without them knowing it, but then realized it was a reflection.
People are freaking out about the tweet. "OH MY GOD," this person commented.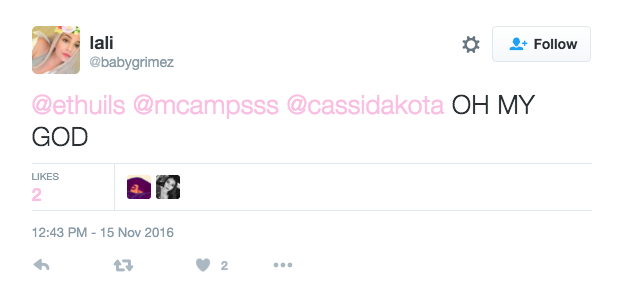 "I'm dead."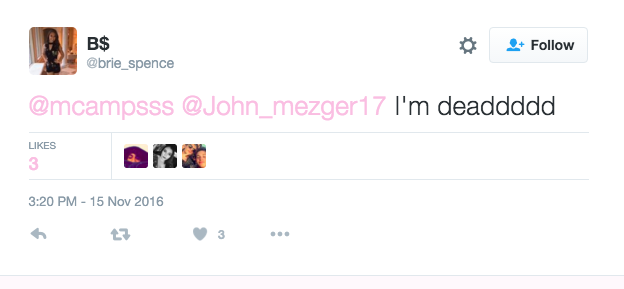 "BEST."
Many couldn't understand why they loved it.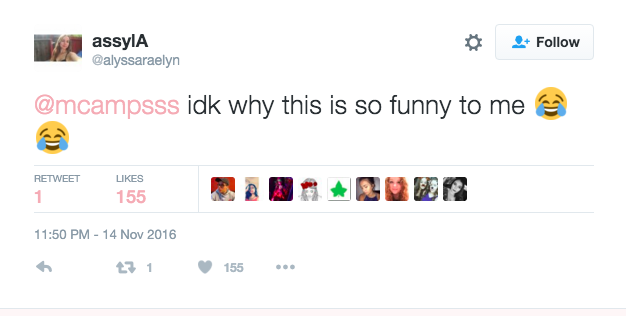 Others said that it was the "this is fine" meme IRL.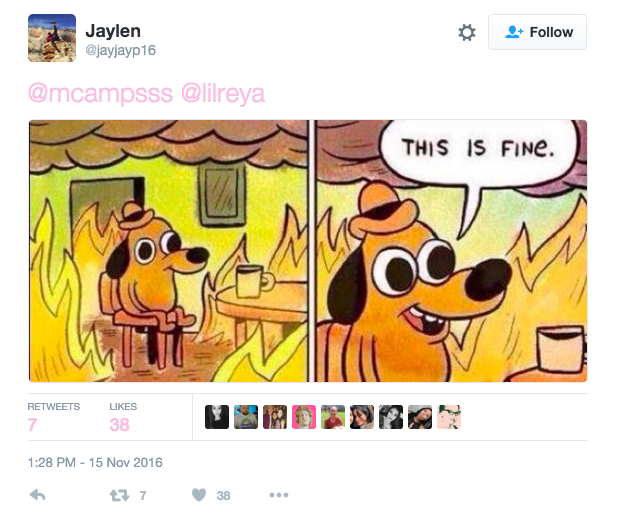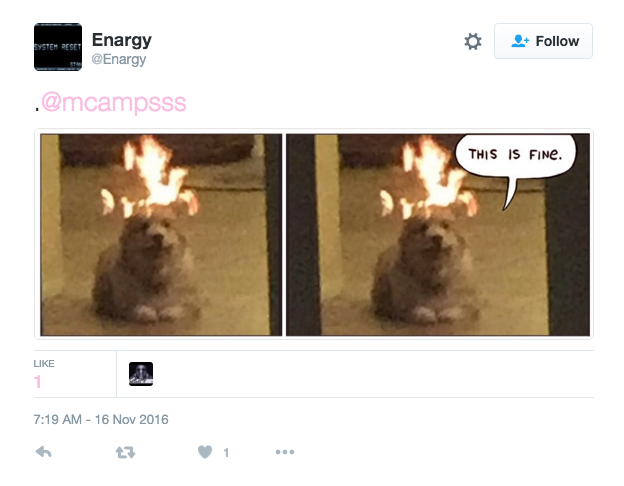 Another person observed, "This seems like a real life Sims glitch."
Someone else mentioned that even if the dog WAS on fire, they'd still be down to pet it.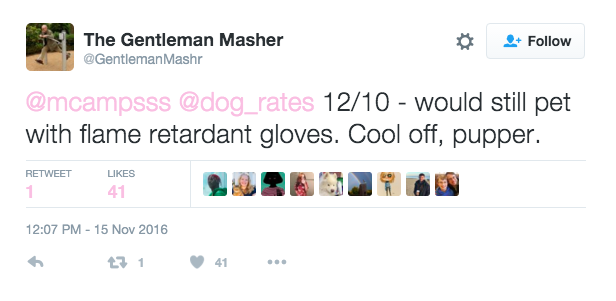 And another person found it both funny and terrifying.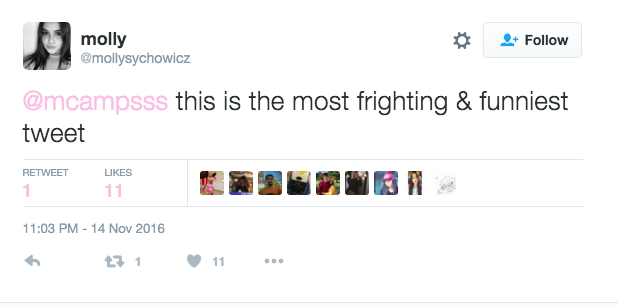 One woman wanted confirmation of Sam's well-being. "Can we get a follow-up post of the happy smiling pupper to know he is doing well? I am invested now," she tweeted.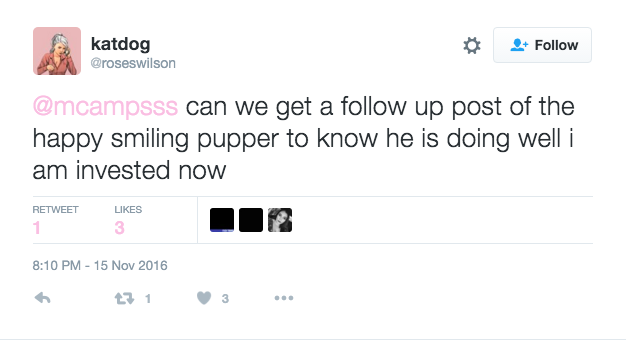 "She is alive and well!" Marisa responded.