Kade Walker is a 19-year-old sophomore studying political science at South Dakota State University. He told BuzzFeed News that one of his professors, David Wiltse, is a "really great" and a "really funny" guy. This past semester, he took a political science–388 research methods class with him.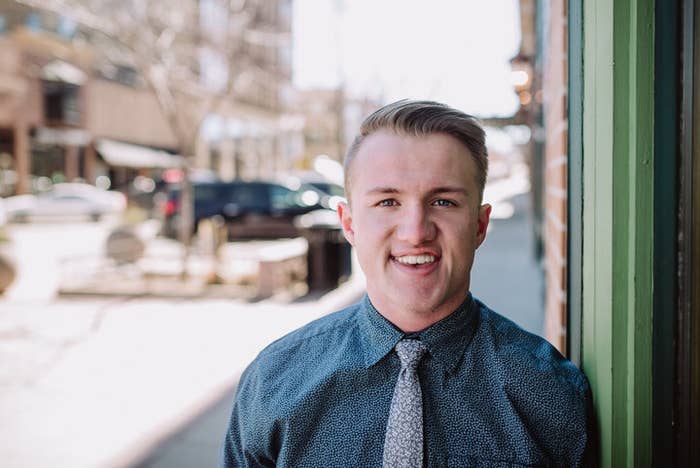 So, who is David Wiltse, the professor?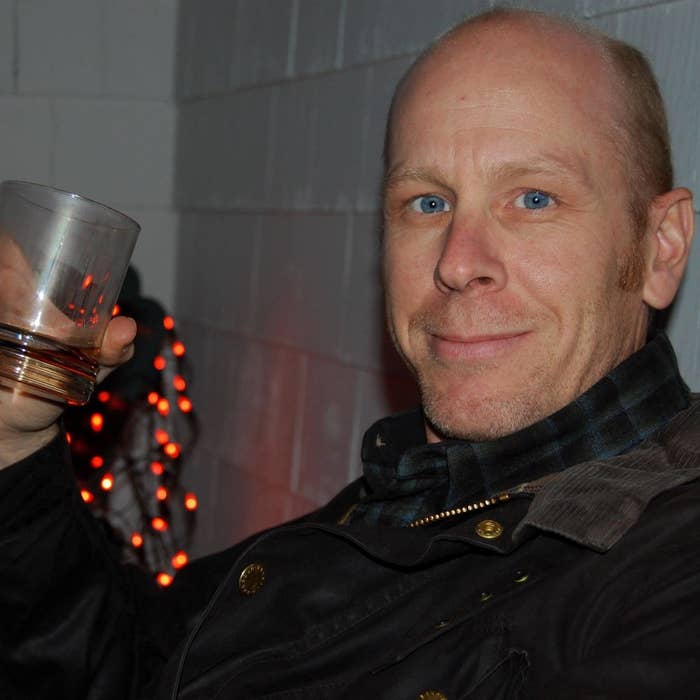 Last week, Walker made a joke about an email he received from Professor Wiltse and it went massively viral.

WHATEVER.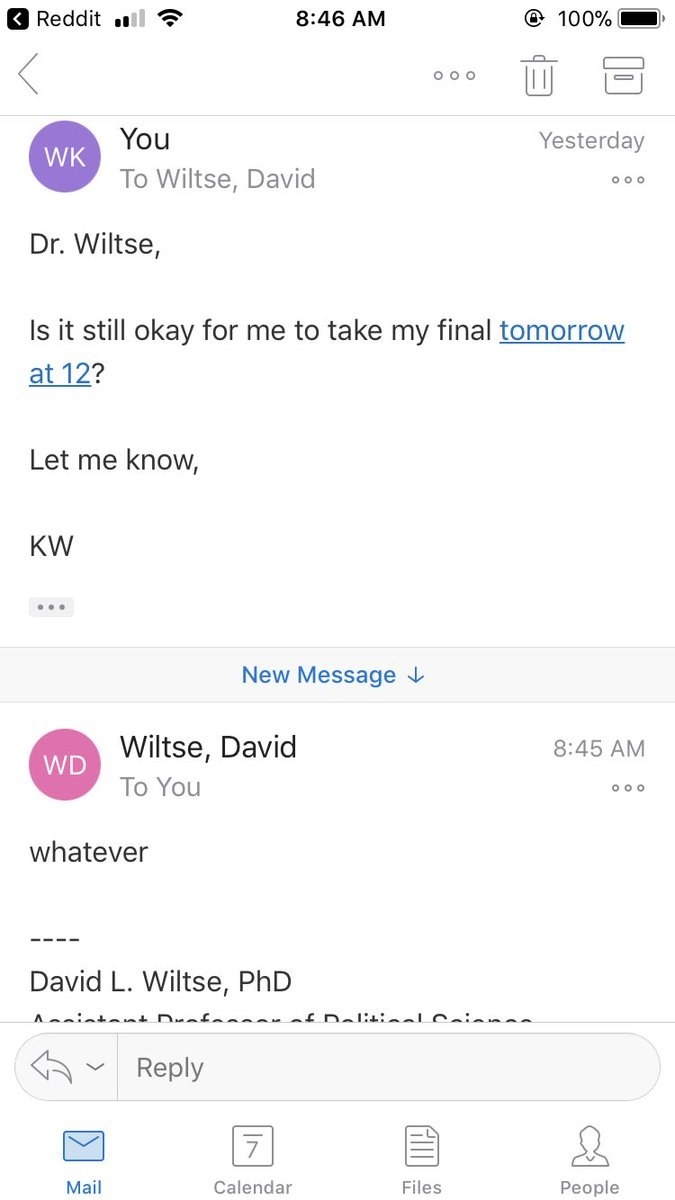 The professor responded to Kade's joke on Twitter, a response which is MORE popular than his student's initial tweet.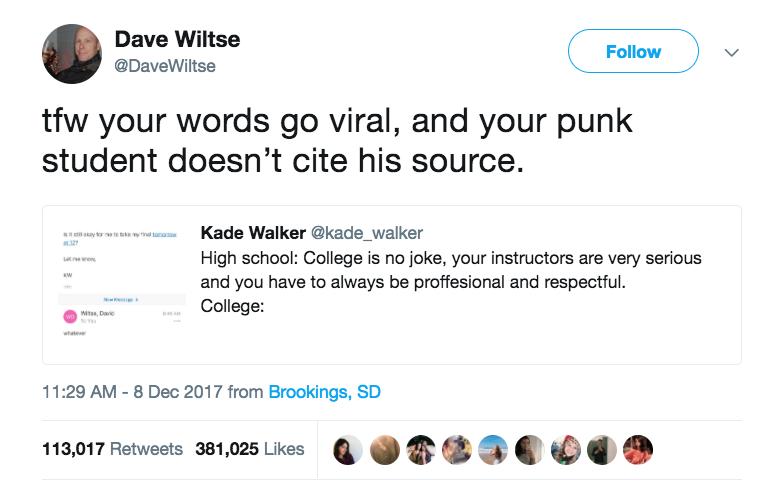 Other students shared their own emails, also apparently courtesy of academia.