A woman from Albuquerque, New Mexico, died Tuesday after being partially sucked out of a plane window when an engine exploded on a Southwest Airlines flight, forcing the pilot to make an emergency landing.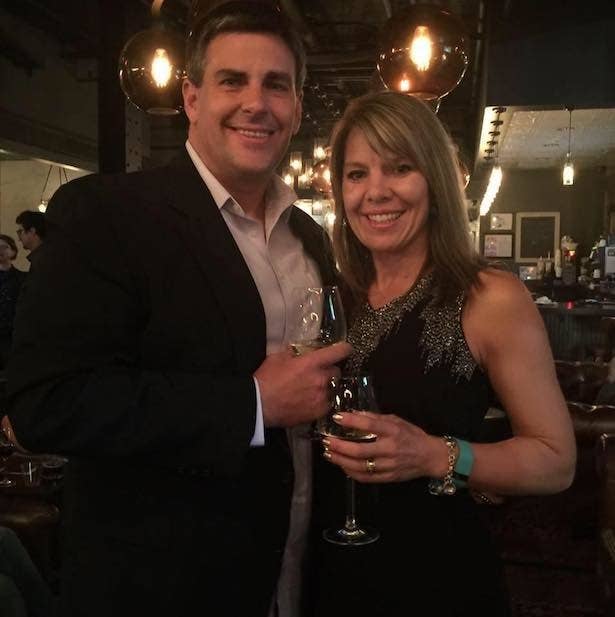 The Boeing 737-700 carrying 144 passengers was just 20 minutes into its flight to Dallas when the left engine exploded. Riordan was reportedly pulled out of the aircraft up to her waist after debris smashed her window on row 14.
The pilot who successfully landed the plane at Philadelphia International Airport as it plummeted from 32,000 feet has been named as Tammie Jo Shults, a former Navy pilot and one of the first women to fly an F/A-18 fighter jet.
Shults is being hailed as a hero for her calm handling of the situation after audio emerged of her conversation with air traffic control.
Shults and First Officer Darren Ellisor brushed off the praise in a statement on Wednesday, saying they "were simply doing our jobs" and that their "hearts are heavy" over the Riordan family's "profound loss."
Passengers took to social media to express their gratitude to Shults (second left).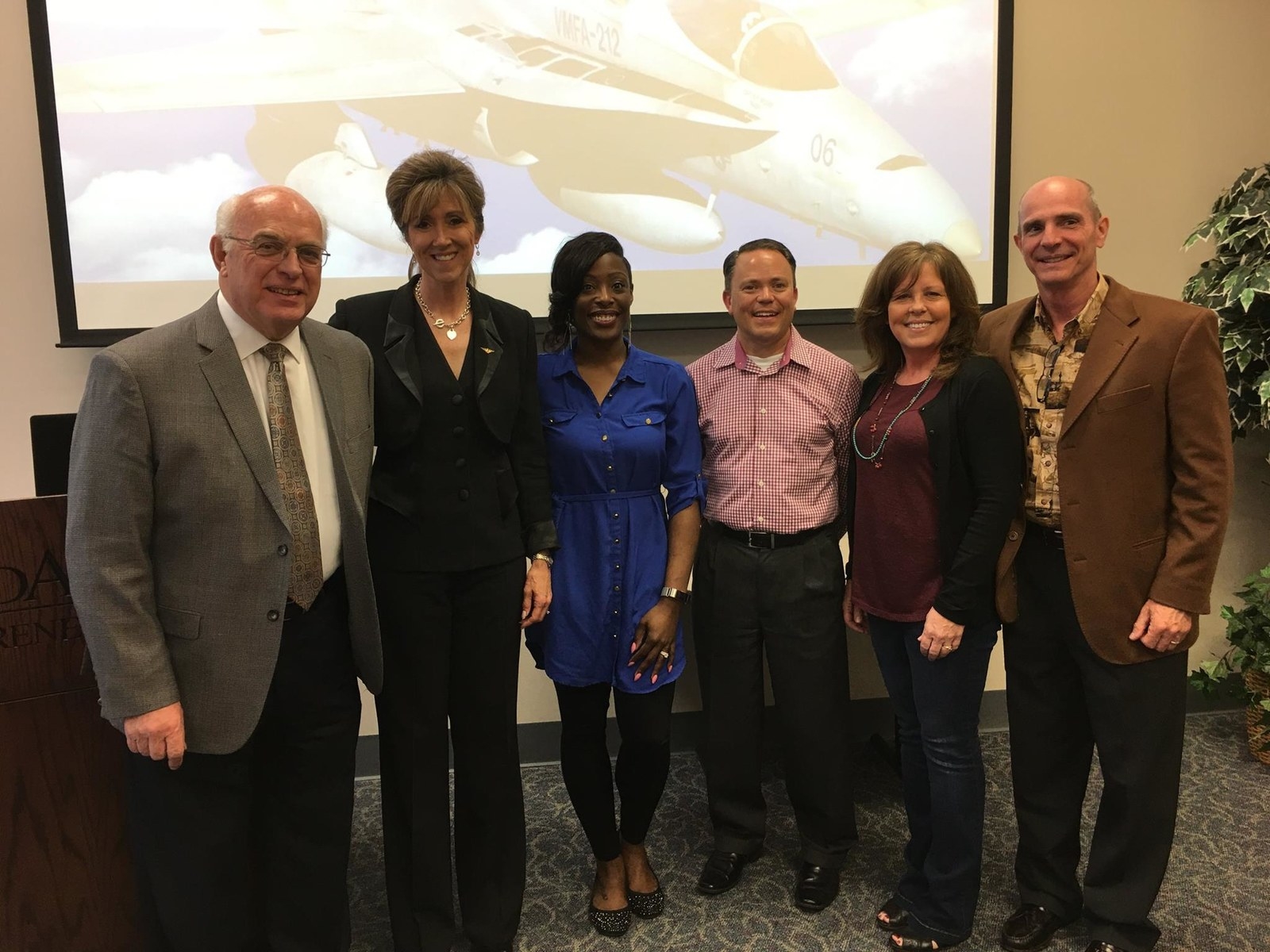 The National Transportation Safety Board (NTSB) posted photos of the exploded engine on Tuesday morning.
A woman who performed CPR on another passenger told Good Morning America that the plane started shaking like she'd never experienced before.
Southwest CEO Gary Kelly said that it was "a sad day" and extended his "deepest sympathies for the family and the loved ones of our deceased customer."
NTSB chairman Robert Sumwalt said a preliminary examination of the aircraft revealed that one of the engine's 24 fan blades had broken in two places and was missing.
"There's evidence of metal fatigue where the blade separated," Sumwalt told reporters Tuesday night.
He added that a piece of the engine's cowling, or the covering that surrounds the engine, was found in Bernville, Pennsylvania, about 70 miles northwest of the Philadelphia airport. Air Traffic Control's radar showed debris falling from the plane in the 22 minutes between the initial incident and the landing.
Investigators will be looking at the plane's maintenance records to see when the engine was last inspected, as well as an airworthiness directive related to the aircraft's model of engine.
"There are various iterations of that [engine] and so I can't say exactly what that airworthiness directive might have applied to at this point, but that will be part of our investigation," Sumwalt said.
He added that investigators will also be looking for any possible relationship between Tuesday's incident and what happened over the Gulf of Mexico on a Southwest flight in 2016, when an engine fell apart mid-air.
"We want to look at this particular event and see what the factors are related to — maybe they're related to the previous event or maybe not," he said.
The NTSB's investigation is ongoing, Sumwalt said at a Wednesday press conference.
The Federal Aviation Administration said in a statement that the airplane landed "after the crew reported damage to one of the aircraft's engines, as well as the fuselage and at least one window."
The FAA announced on Twitter Wednesday that it would issue an Airworthiness Directive requiring ultrasonic inspections of fan blades in "certain CFM56-7B engines," the type used by the malfunctioning Southwest flight, after a certain number of takeoffs and landings.
"Any blades that fail the inspection will have to be replaced," the statement read.
A passenger, Marty Martinez, posted videos of the flight's landing, writing on Facebook, "Something is wrong with our plane! It appears we are going down! Emergency landing!! Southwest flight from NYC to Dallas!!"
"We were probably going down for 10 to 15 minutes," he said. "And of course everyone is freaking out, everyone is crying. It was the scariest experience."
"Engine exploded in the air and blew open window 3 seats away from me," Martinez wrote on Facebook, sharing more photos of the busted engine and a broken window.
Todd Baur, the father-in-law of one of the passengers, told NBC10 that his relative had told him that a piece of the engine broke a window.
One passenger, a woman, was partially "drawn out towards the outside of the plane" but "was pulled back in by other passengers," he said.