Ryan Griffin of the Fuller Cut Barbershop in Michigan encourages and empowers his customers with a literary agreement.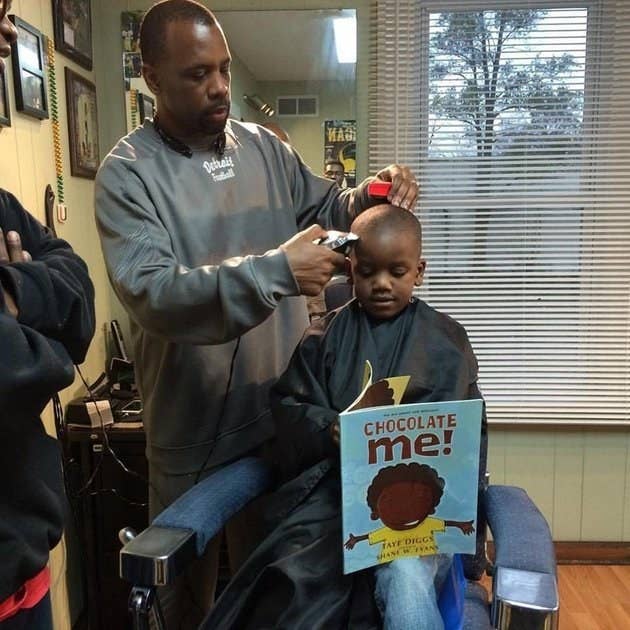 If kids who visit Griffin's shop read during their appointments, either the parent saves $2 or the kid receives $2.
"It wasn't my idea," Griffin told BuzzFeed News. "I first read about barbers in Harlem, Tampa, and Iowa doing this and it hit me like a book. That's so responsible!"
Griffin was sure to curate the barbershop's reading selection carefully.
"We have books, for example, like Big Hair Don't Care, so when girls come in here they know that their big hair is beautiful and that they are beautiful," he said.
Griffin added he is a father and graduated with a degree in African-American Studies, so he "had a lot books with diverse characters at home."
Here is small portion of the extensive collection of books kids can read.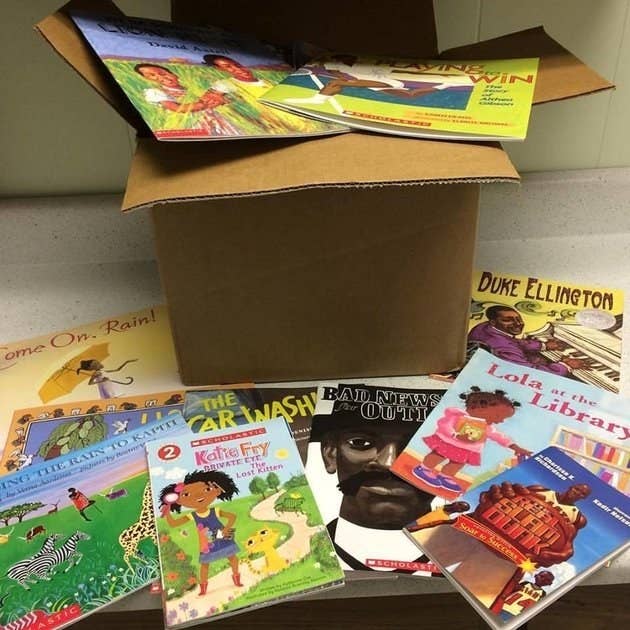 Here is a girl immersed in the reading experience.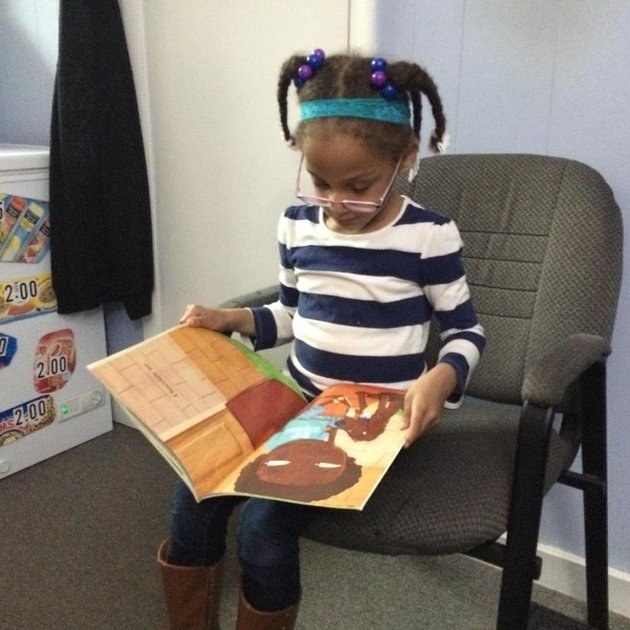 And a customer catching up on President Obama.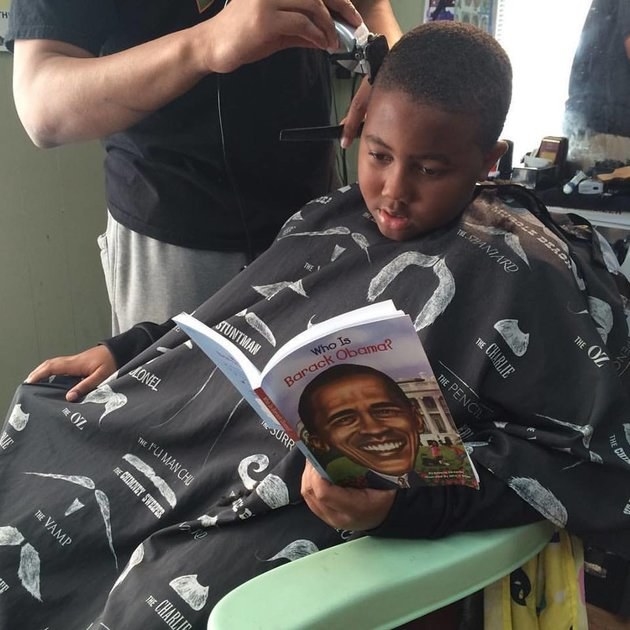 This cutie is enjoying Big Hair, Don't Care.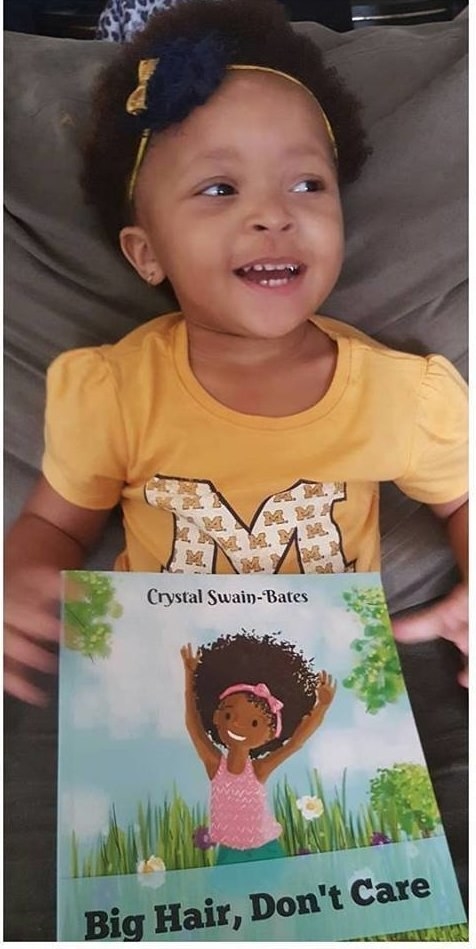 "Our kids are fighting an image war [so] it's important that we have something to counter that. In schools, they may not receive the same literature that we provide," Griffin told BuzzFeed News. "We can get these babies to love themselves."
It's safe to say that the kiddos are loving the reading incentive.
Any extra books Griffin has he donates to other barbershops so that they can start their own programs.
"I have no idea why this is taking off. It's so simplistic. All I'm doing is having kids read. As long as there are books here I'm going to continue," Griffin said. "My message would be: You don't have to have a ton of money, you don't have to do something grand, but just do something."