This is Shelby Donovan, 18, and her mom Kerri Roberts. They're from New Orleans.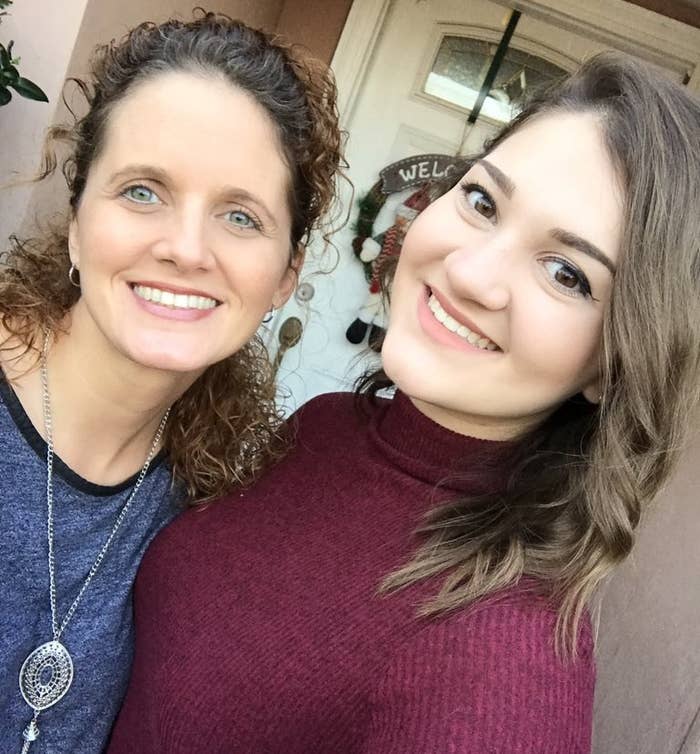 Donovan told BuzzFeed News that she was stunned when she opened her mom's Christmas gift. "I stared at it for a really long time trying to process," she said.
"I knew what I thought it looked like but I didn't want to say in front of my entire family." Around thirty people were gathered in the home for Christmas Eve.
"I started laughing but also kind of crying," the teen added.
Why? Because she unwrappedTHIS and it looks exactly like a ribbed dildo.
"I didn't do it on purpose," her mother said.
"I was looking for a sturdy thick cup holder on Amazon. I was trying to find a handle that would fit her cup," she added.
The dildo-cup handle was "the talk of the evening," Donovan said. Even grandma got in on the sex toy jokes.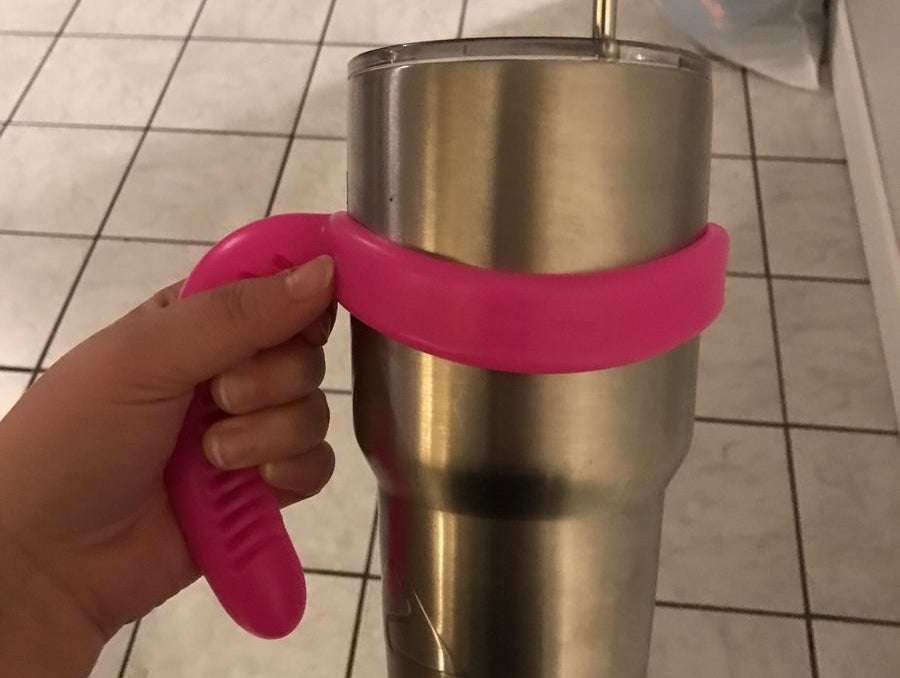 According to the teen, her grandmother called it "business in the morning, fun at night."
When Donovan shared photos of the gift, people agreed that it was MORE than a cup handle.
"A multipurpose cup holder," responded one person.

"Anything can be a dildo if u brave enough," said another.

Some people were incredibly sure of the gift's ~true~ purpose. "Definitely a fucking dildo bro," wrote this person.

"Hi, I'm a professional sex toy designer," said another Twitter user, "and that is definitely a dildo."

Donovan was hesitant when asked if she was going to make use of the gift.
"It just looks like something else," she said.