People are posting warnings about these fake Starbucks ads, which declare Aug. 11 "Dreamer Day" and say that undocumented individuals will receive a 40% discount.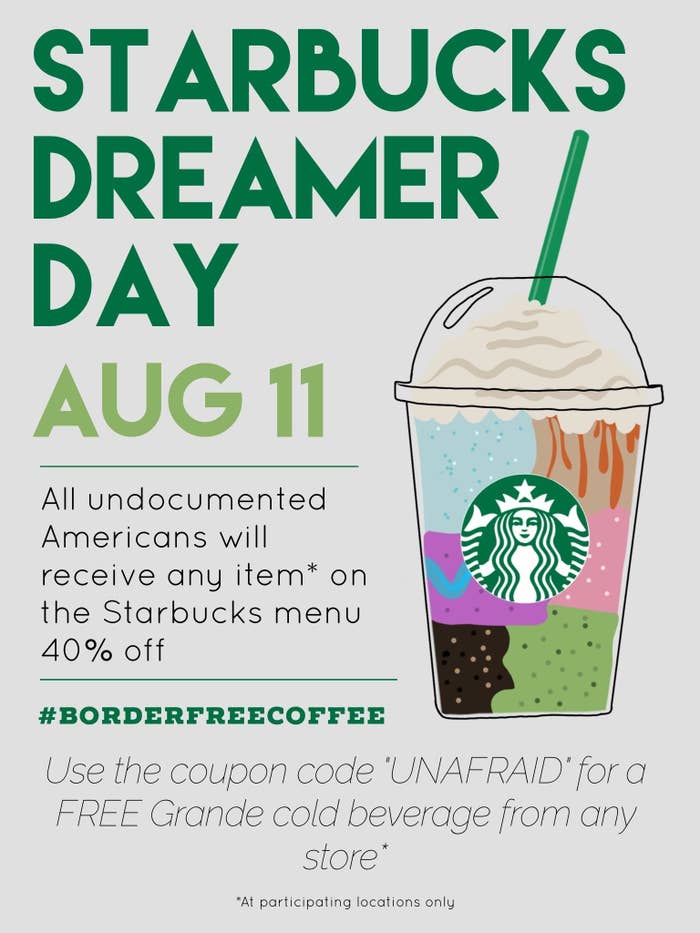 The plot was apparently hatched on 4chan last week, where someone posted about creating the faux holiday on the /pol/ message board.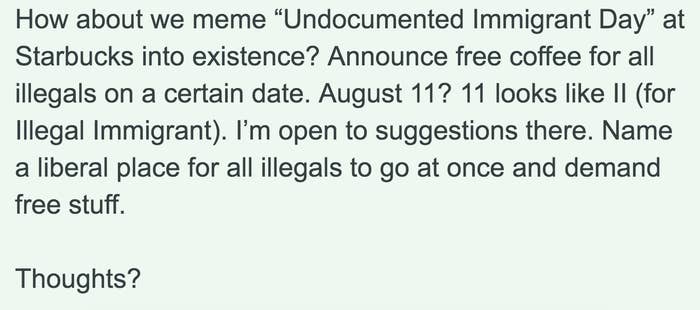 "And then call ICE?" one comment read, referring to US Immigration and Customs Enforcement. "I like it. Could cripple their business a bit."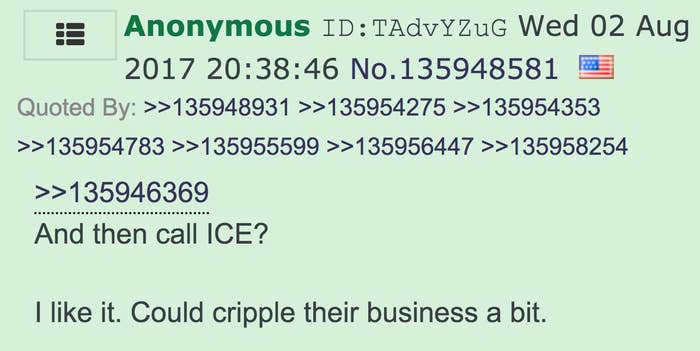 4chan users discussed the most effective misleading terminology, with one commenter saying "Dreamer Day" was the best name because "liberals love that term down here in Socal."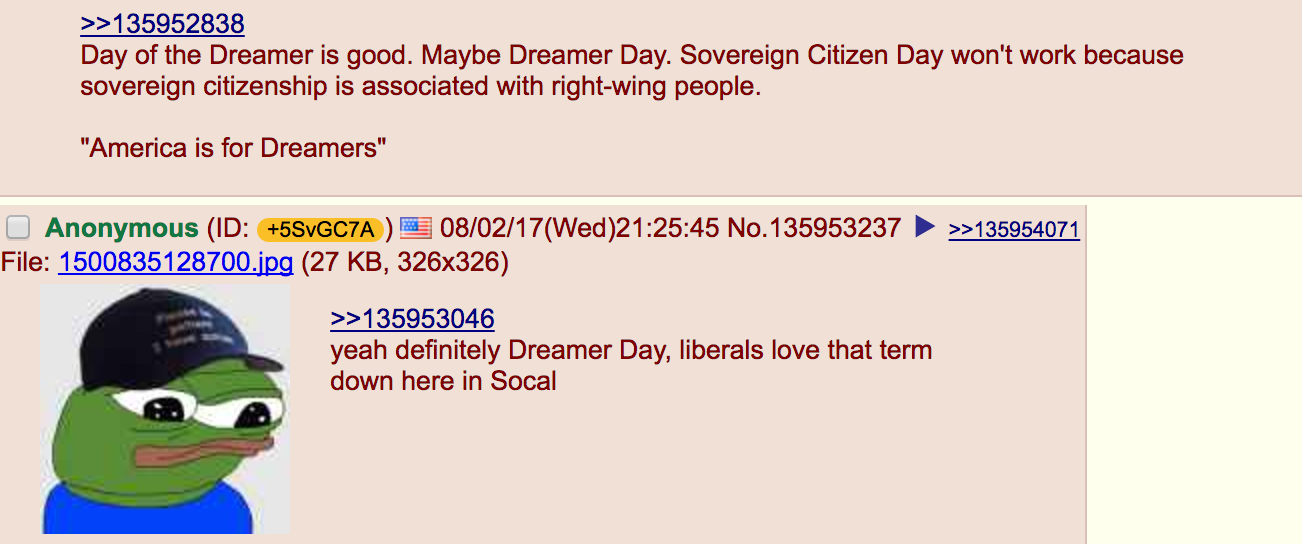 On Thursday, a 4chan user posted one of the fake posters, and called the endeavor "Operation #borderfreecoffee day."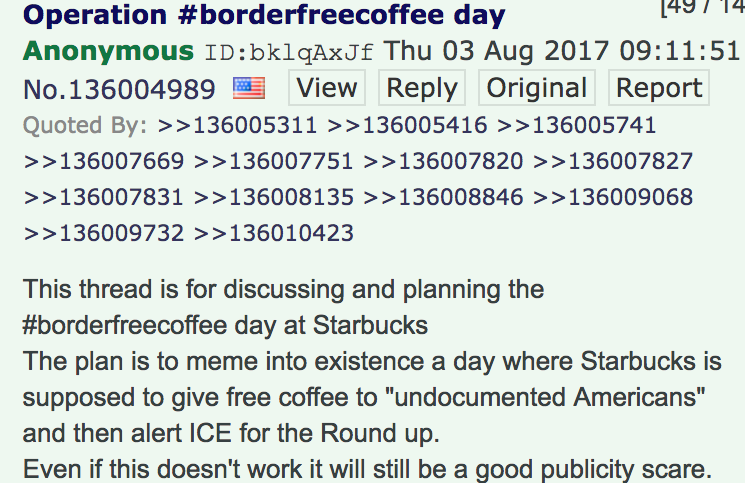 On Twitter, accounts tweeted about the "Dreamer Day." "I feel happy for America's 'illegal' citizens!" this tweet read.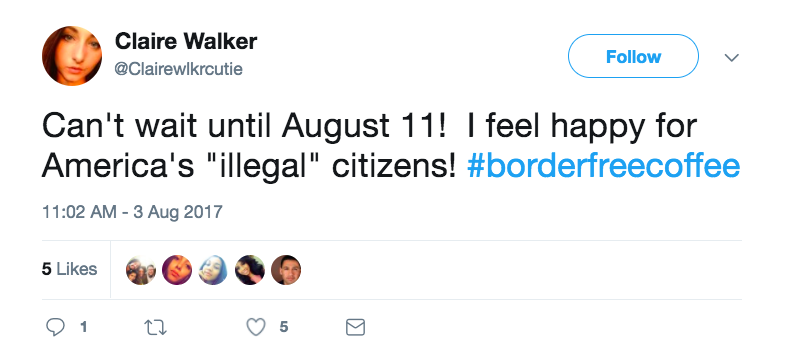 Note that on this fake poster Frappuccino is spelled "Frappacino."
FRAPPACINO.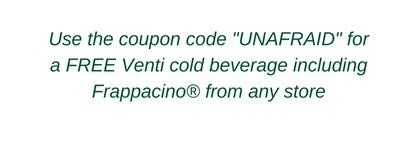 @SammyJensen11 responded to a popular tweet about another supposed Starbucks promotion, claiming to have been emailed about the false event.
Starbucks told BuzzFeed News that "Dreamer Day" is fake and the company's Twitter account has responded directly to users who have shared the false advertisement. "This is completely false," one tweet response read. "Starbucks is not sponsoring any such event. Please do not spread misinformation." The company said that Starbucks is investigating the source of the ads.

"We're sorry you've been misinformed," another tweet began.

A lot of people commented on how unconvincing the whole thing was.
And plenty of others found the fake campaign all-around distasteful.