It rained during the inauguration on Friday, and some onlookers, like former President George W. Bush, sought protection from the elements.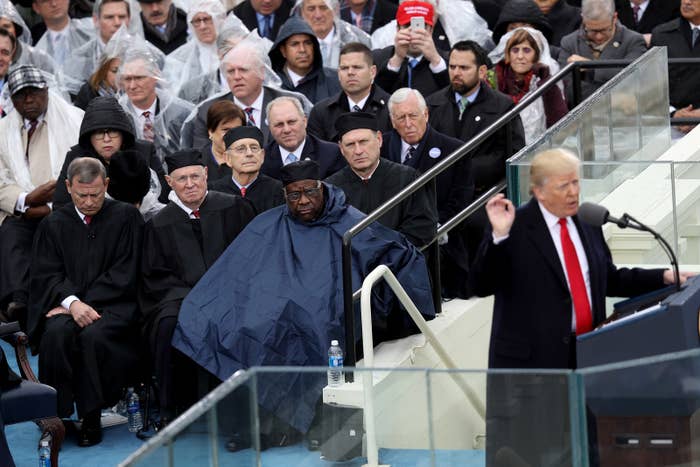 To many on the internet, the former president looked like he was struggling a bit with the piece of outerwear — and memes developed furiously.
3. "Never thought I'd say that George W. Bush is all of us, but here we are."
4. "The George W. Bush reaction cam during Trump's inauguration speech was lit."
5. "How can you not know how to put on a rain poncho?"
6. "George W. Bush so embarrassed to be seen in Trump's company he hid in a plastic bag."
7. "Tfw you're responsible for the deaths of 100,000 Iraqis but you still don't know how to use a rain poncho."
8. "Some of us are sad today, but others had a great time playing peekaboo with a plastic sheet."
9. "W is all of us with a poncho."
10. "As wack as today is at least we have George Bush tryna put a rain poncho on lmaooo."