President Trump visited Puerto Rico on Tuesday. While there, he said and did some weird stuff. Example: he told a family who lacked electricity to "have a good time."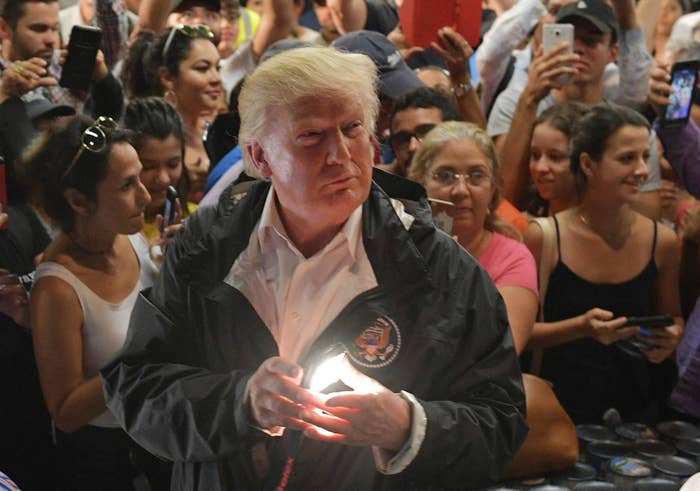 He also did this.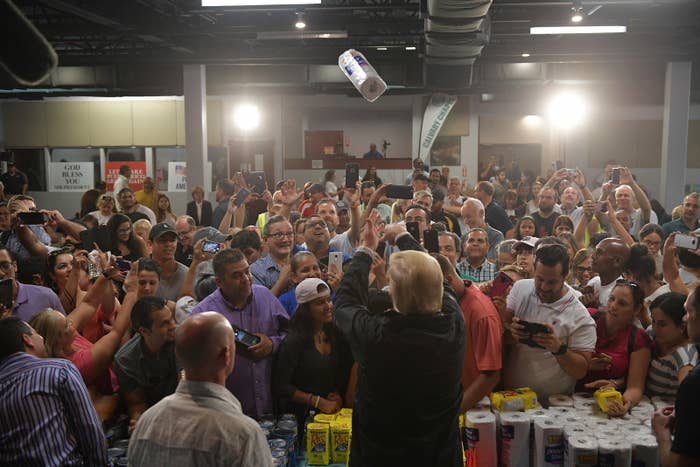 He was in a chapel, handing out supplies, and tossed some paper towels into the crowd. "In a surreal scene, Trump handed some packages of 'Arroz Rico' brand bags of rice to members of the crowd," the pool press report stated.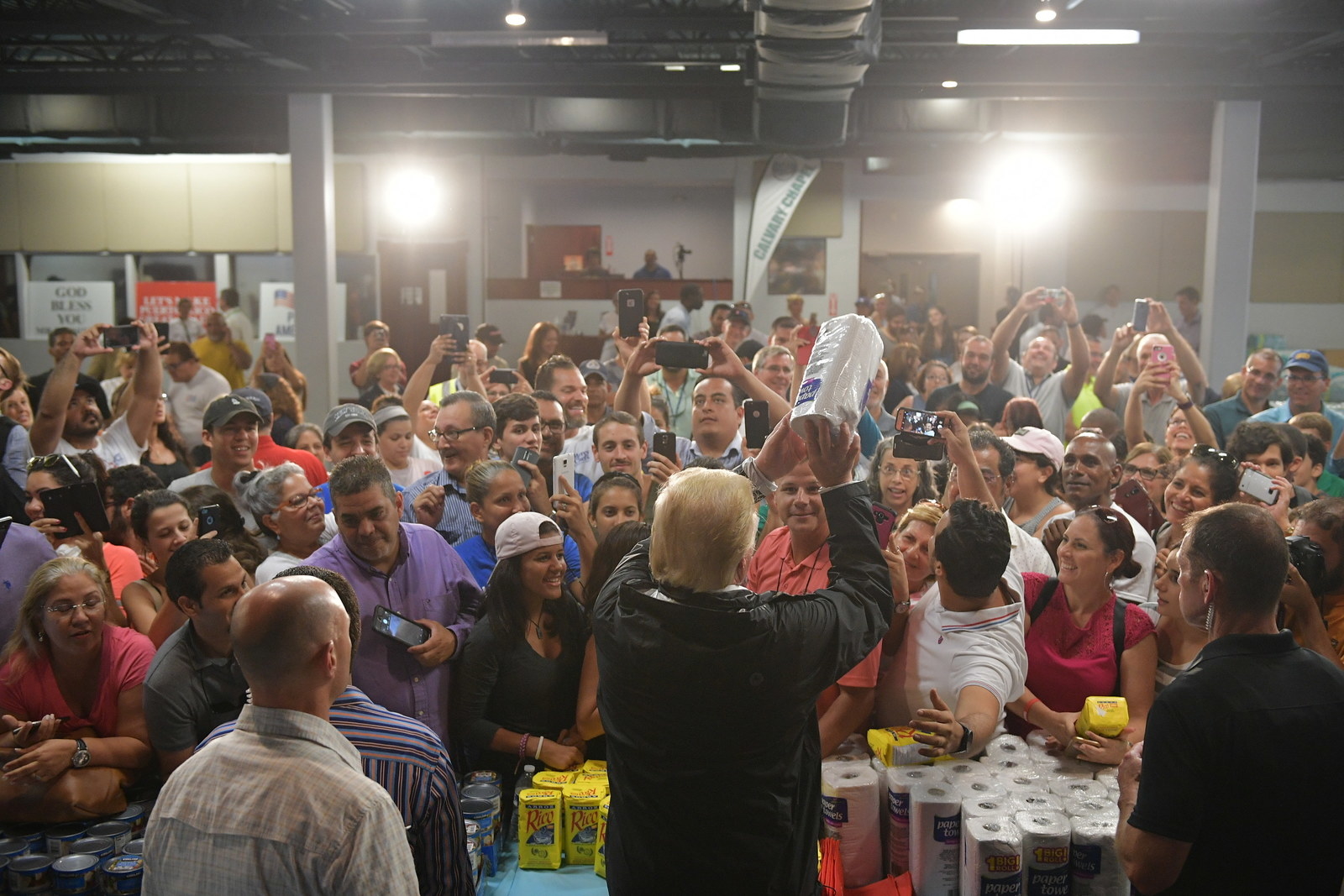 "Then in his best Stephen Curry impersonation, Trump held up his arm and softly shot paper towels into the crowd, which they enjoyed," the report continued.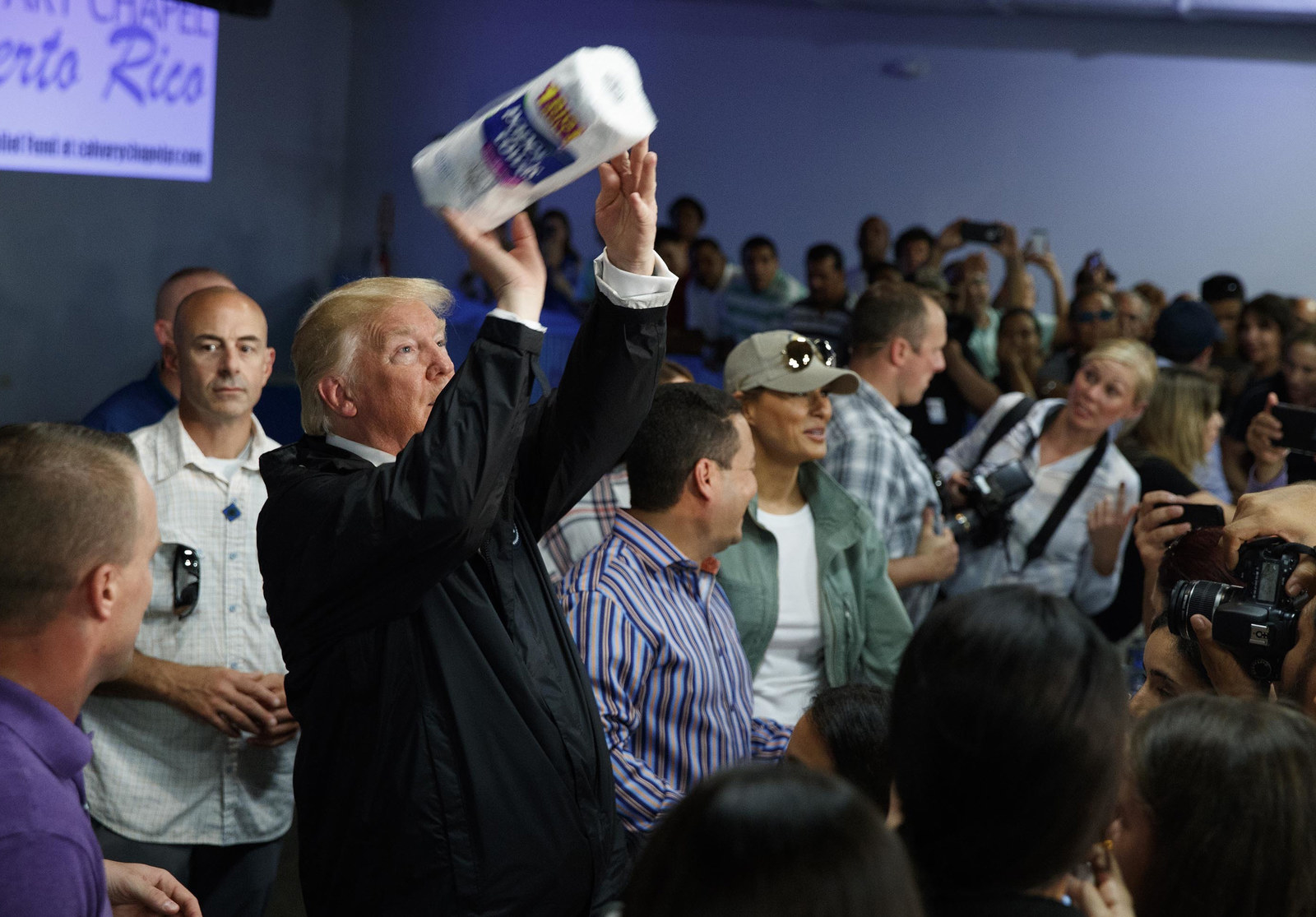 Some people took issue with the paper towel throwing.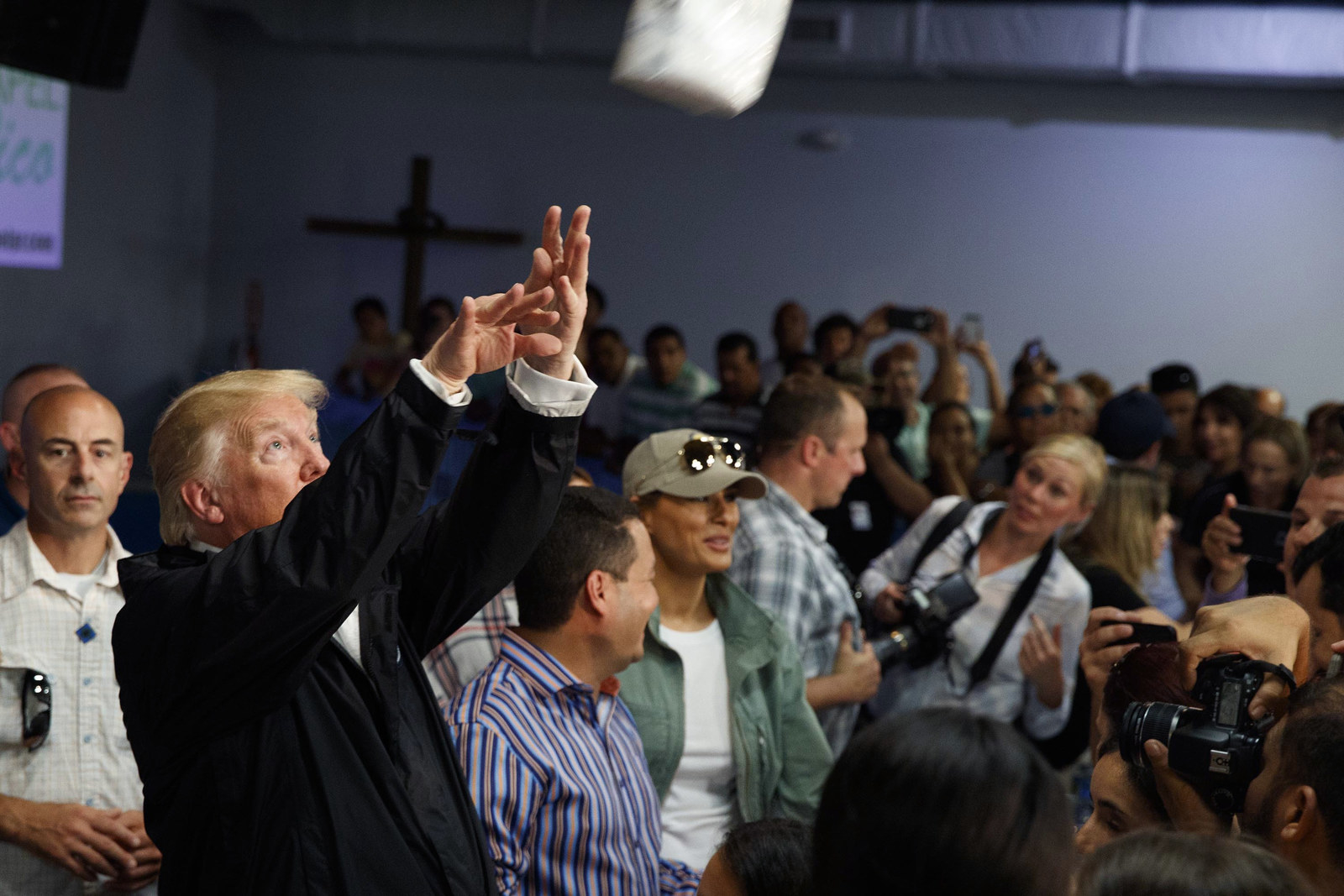 One person imagined a scenario.
"Let them eat paper towels!"
It reminded this people of a T-shirt giveaway.
Another person compared the paper towel tosses to distributing Halloween candy and had a question.
Another person was in disbelief.
"Smh."
This person complimented the president's form.
Someone else imagined how they might respond in the same situation.