People Around The World Are Freaking Out About These French "Farmers"
Très hot.
French photographer Fred Goudon made everyone's steamy pastoral dreams come true with his new calendar for 2017. In it, shirtless "farmers" pose against the backdrops of hay, fields, and livestock.
"The French Farmers Calendar is a tribute to a profession which often [has a] lack of gratefulness," Goudon's website reads.
"All of them have lent themselves to play the game of posing in a sexy way to promote in an off-the-wall way the work and dedication with which the farmers are involved relentlessly in their hard job," it says.
In the US.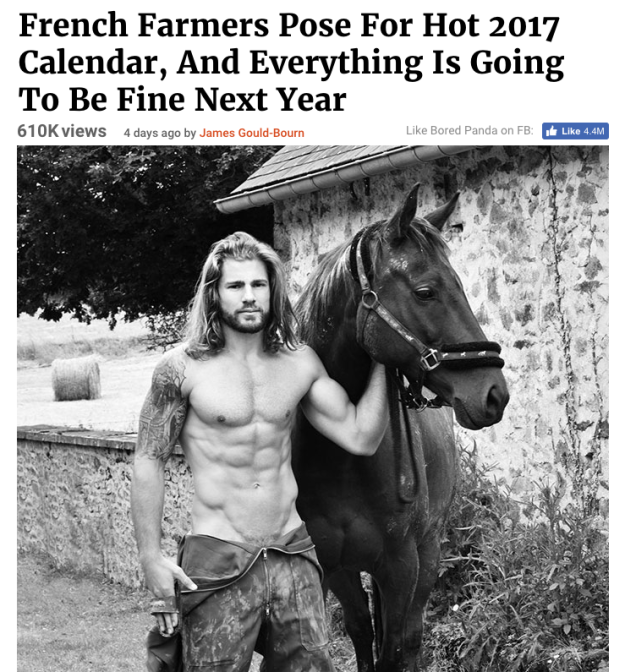 The farmers are sadly, not farmers IRL.
"In the French countryside, models and actors paid tribute to farmers through beautiful photographs," the calendar description reads on Amazon.
The cover star, here posing with a young piglet, is a professional model named Samuel Rousseau. He has worked with the photographer in the past.
Still, some are holding out hope for the profession. "I think I'm going to start farming..." this viewer said.

BuzzFeed France has reached out to Goudon for comment.