Last week, @MollyOShah responded to a tweet, and it has gone massively viral. An account tweeted: "Who 'tells you to smile randomly on the street'? No one of course, you made that up." People, like @MollyOShah, had some thoughts about that assertion.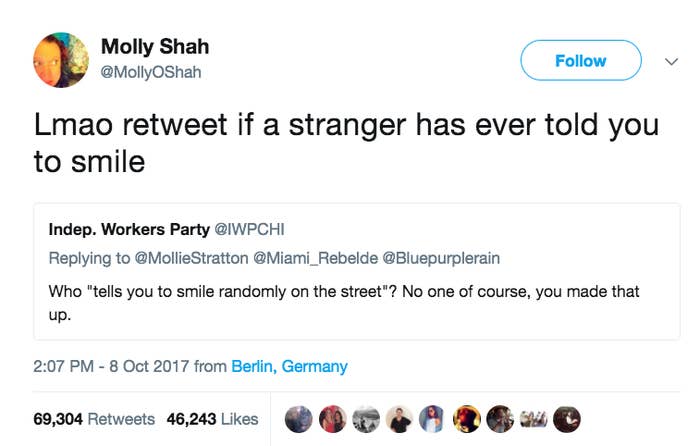 "Smh."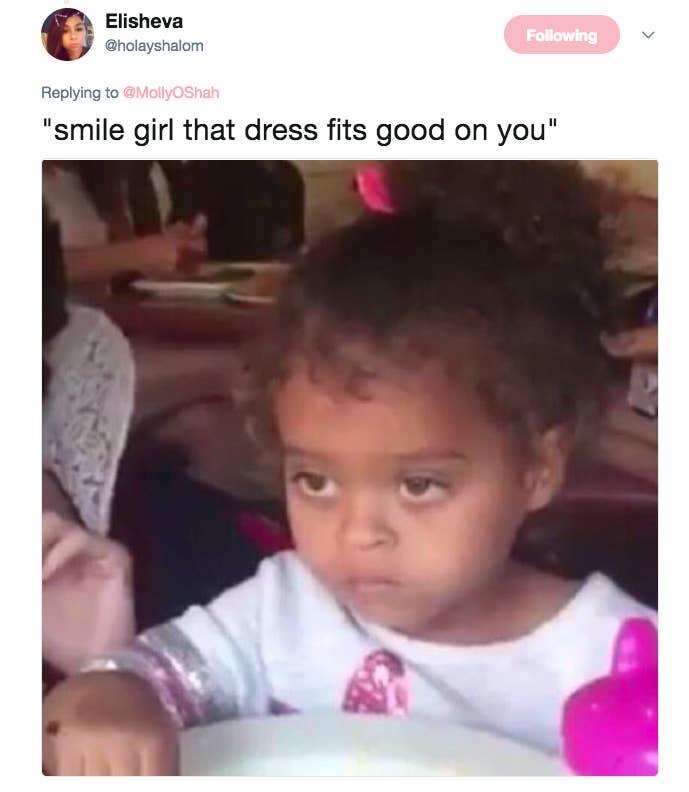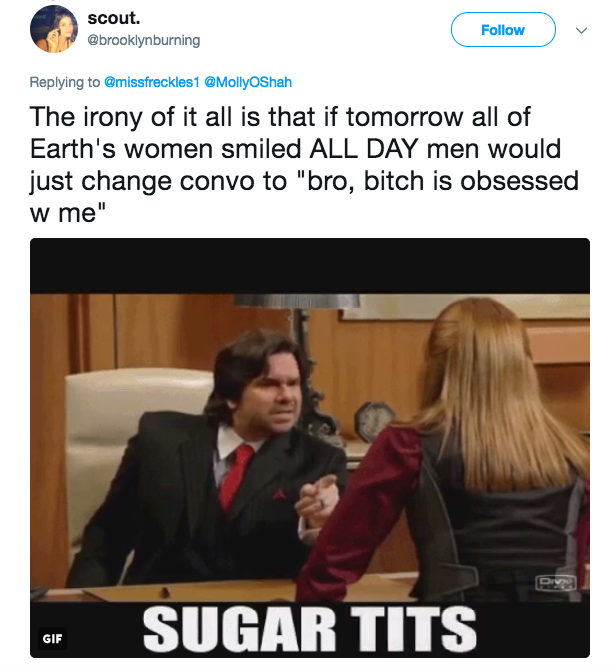 So many people then shared their own experiences of being told to smile.

Some people reported hearing the demand during awful circumstances.

Meghan Richards, a 24-year-old office assistant from Auburn, Maine, shared an experience of being told to smile during a workout.

Ally Schroy, a 22-year-old animator living in Texas, told BuzzFeed News that she changed her running route after a guy yelled at her to smile during a run. "After that day, I started driving several blocks away to run at a nearby park to avoid getting shouted at again," Schroy said.

Ann M. Little, a 49-year-old professor of history at Colorado State University, shared a story about her daughter. "She came home from school in grade 3 frustrated that a substitute teacher told her to smile," Little told BuzzFeed News.
"I've been told to smile anywhere from in nightlife situations in my twenties, to in grocery stores," said Robin Fulford, a 38-year-old stay-at-home mom based in Texas. This is her strategy for dealing with people who tell her to smile:
@seemomster has a strategy similar to Fulford's.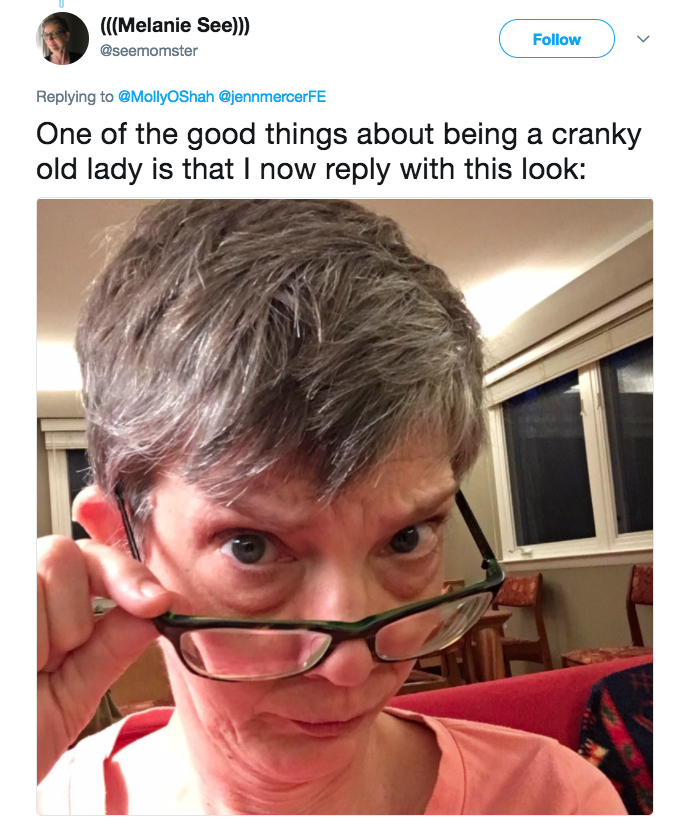 This Twitter user responds to the demand with another demand.

"C'mon, vogue!"



This person said that her favorite suggestion is to buy some discounted blood capsules following the upcoming holiday.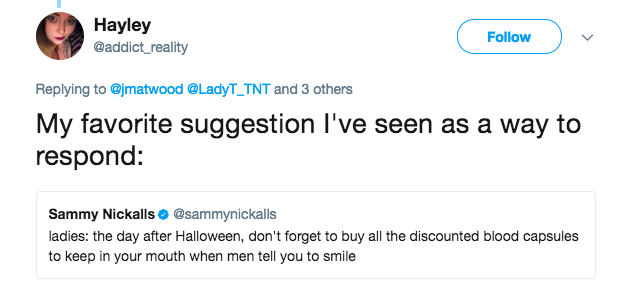 :)