Meet Alexis Boatfield, a 19-year-old college student at Bowling Green State University. On Sunday night, Boatfield was with her boyfriend looking at old photos.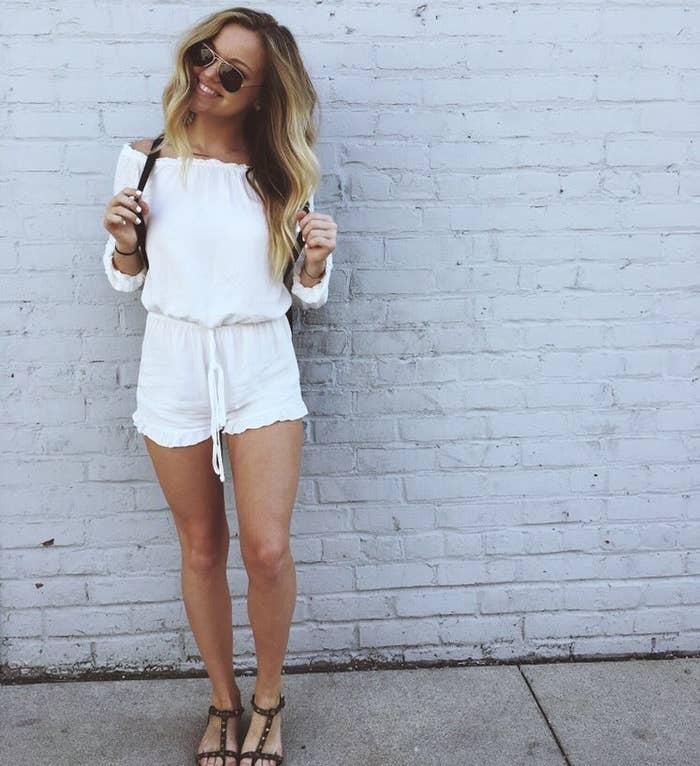 Her boyfriend made a ~startling~ discovery in one of her senior pics, Boatfield told BuzzFeed News. While showing him the photo, she asked him if he thought she looked cute. "Yeah, except the big dick above your head," he responded.
Uhh...
The couple thought that it was hilarious.
"This picture was all over Facebook a year ago," the teen said. She said that it was also "printed out in many forms."
But somehow she never noticed it, and nobody else seemed to either. If someone did, that person did not notify Boatfield.
"Oh so no one was gonna tell me there was a big ass penis behind my head for my senior pictures???" Boatfield tweeted after her boyfriend's discovery. One person was just in disbelief.
And this Twitter user thought that the pic was cute regardless.
Other people shared their own photo shoot run-ins with dicks.
Here's a red one.
Wow.
This person was dead.
Boatfield found the other photos hilarious. "It definitely made me laugh, and realize I wasn't the only oblivious one," she said.
BuzzFeed News has reached out to the photographer, a family friend of Boatfield's, for comment.