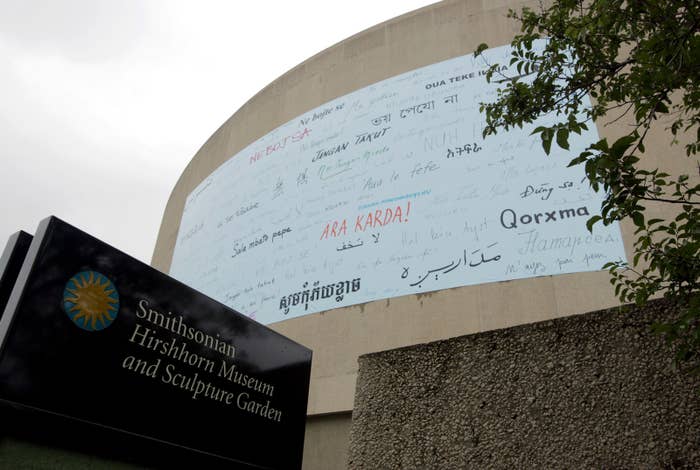 A noose was found hanging from a tree outside the Hirshhorn museum on Friday evening in Washington, DC, Smithsonian Institution staff said.
Linda St. Thomas, chief spokeswoman for the Smithsonian Institution, told BuzzFeed News that a security officer found the noose hanging from a tree on museum grounds around 6:30 p.m. ET, about an hour after it closed to the public.
The secretary of the Smithsonian, David Skorton, on Saturday sent staff an email, which began by describing the incident as "deeply disturbing news."
"The Smithsonian is committed to be a welcoming, inclusive, and safe place for all," Skorton wrote in his email. "I know you join me in deploring this act."
Skorton said US Park Police were contacted and "a criminal investigation is underway."
"It is unknown when the noose was hung or how long it had been there," US Park Police said. "The USPP continues to investigate this case."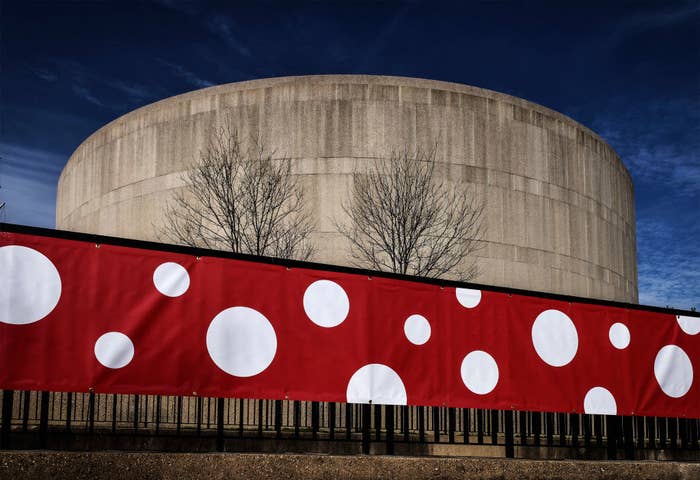 One of the Smithsonian's 19 museums, the Hirshhorn focuses on contemporary art and sculpture.
St. Thomas said no such incident had ever taken place before on Smithsonian property.
"We've never seen a noose hanging from a tree on our property before," she said.
When asked if the museum had hosted any recent exhibitions that might prompt an extremist to take such action, St. Thomas responded, "There isn't an exhibition about a racial anything. It's just a contemporary art museum."
According to the Southern Poverty Law Center, nooses "show support for the days of segregation and subjugation, epitomizing the essence of discrimination."
"Perhaps no other symbol — even a burning cross — depicts the horrors of racial violence perpetrated against African Americans and others more than the noxious hangman's noose," Vanderbilt Law School Adjunct Professor David L. Hudson Jr. wrote for the SPLC in 2008.
David Mack contributed to this report.