Meet 22-year-old Grace Li, a high school biology teacher who lives in New York City, and her mom Shixia Huang, a cancer researcher who lives in Texas. On Friday, Li told her mom that she wasn't feeling well.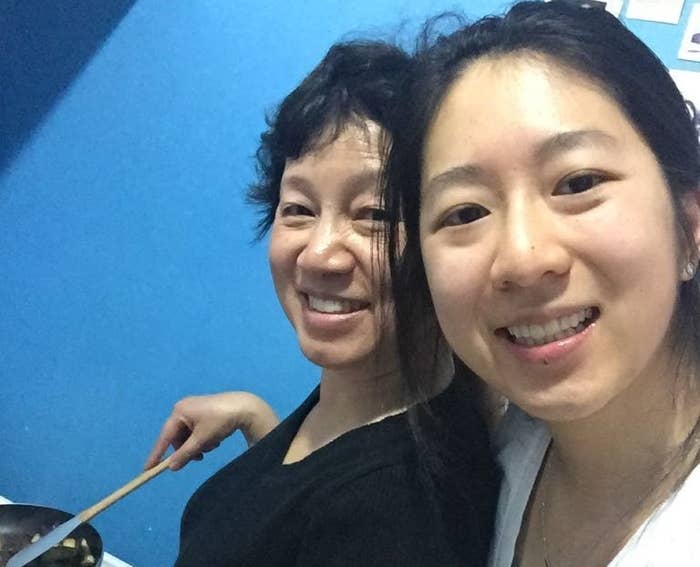 "I was at work on Friday afternoon planning to work late that evening," the mom told BuzzFeed News. "Around 4:30, I got a message from Grace telling me that she felt sick."
"I called her and she told me that she had this headache and we also chatted about her day and her weekend plans. I felt that the headache was a bit unusual and that she missed home."
Apparently plane tickets from Texas to New York were "shockingly cheap," Li said. So her mom "left work, went home and packed, and arrived in New York that night."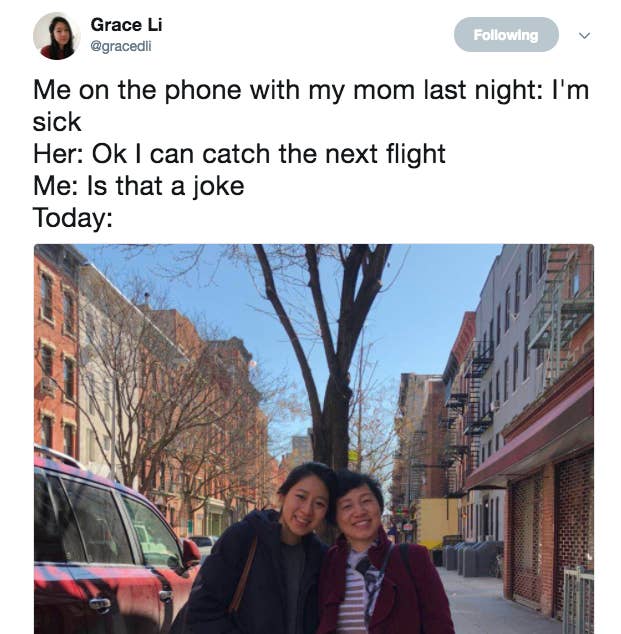 People found the mom's spontaneous flight to see her daughter so sweet.
"I was touched by all the responses," Huang said.
Huang responded to this Twitter comment specifically: "Yes, no matter how old my daughter is, I will always cross the world for her. When I could not do it physically one day, I will surely do it in my heart."
Li is feeling a lot better these days, she said. "I spent the weekend seeing doctors and taking extra-strength Tylenol and watching TV with my mom."
Huang also left her daughter with a parting gift, a cleaner kitchen, and a surplus of food. "Before she left she stayed up the night before cooking so I would have food for the rest of the week!" Li said. "She packed me two lunches and bought tupperware to store all the other food and now my fridge is so full."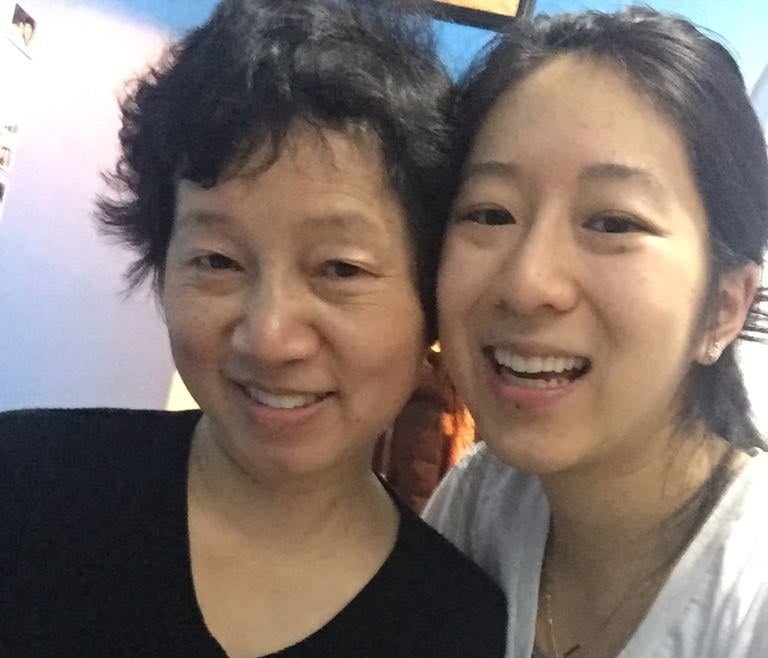 "Also, my kitchen is cleaner than I've ever seen it and all my cabinets are organized," she added.