This is 7-year-old Peyton with her dad Lewis Miller. They're from Georgia. "She has a lot of attitude and a lot of spunk," Lewis told BuzzFeed News.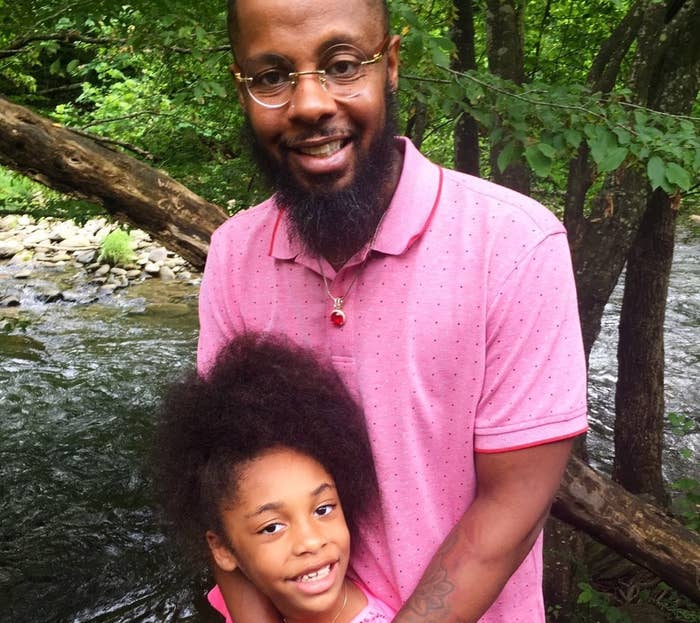 Recently the pair rocked these matching pink outfits. The dad said they struck some "funky, funny poses" in them.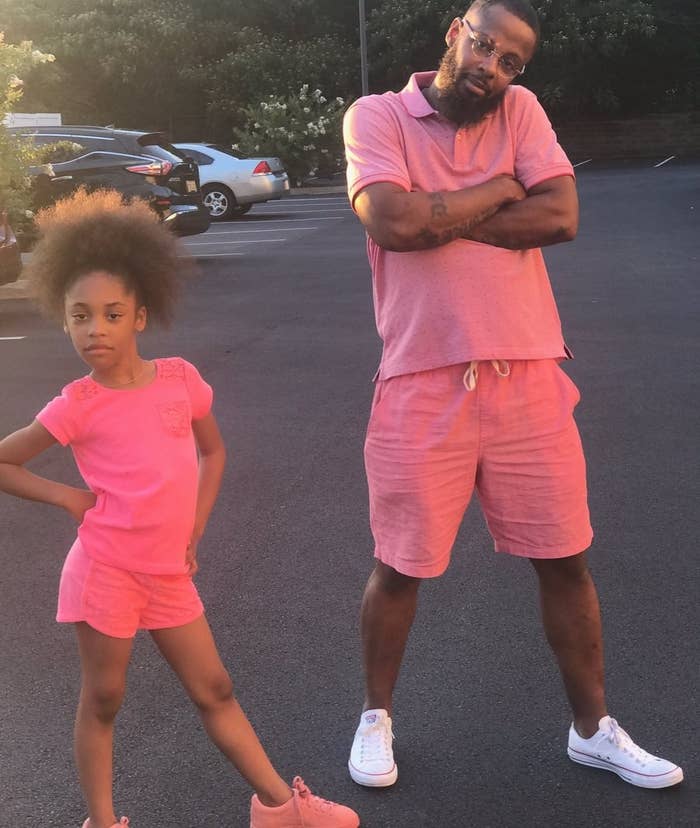 Amazing.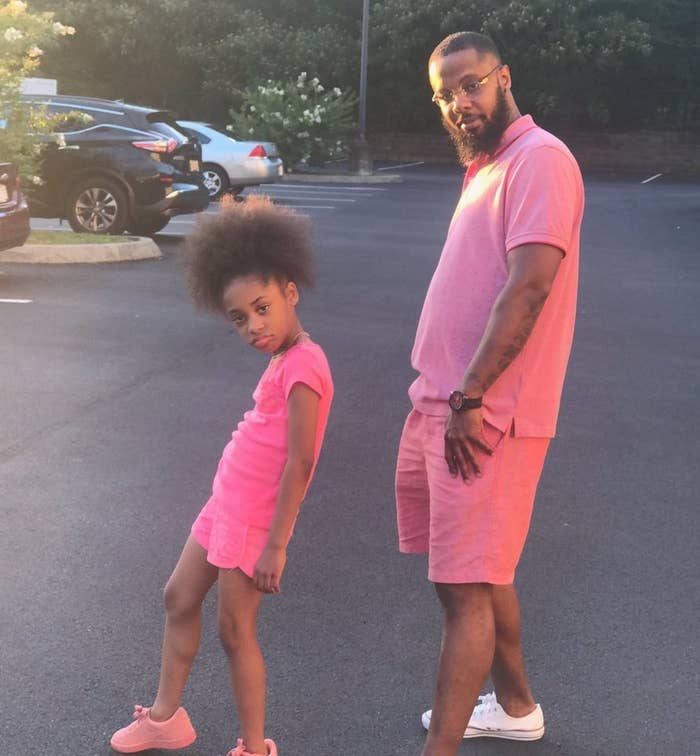 Peyton's aunt shared photos of their all-pink perfection on Twitter and people freaked out with love.
! ! !
People were VERY about the poses.
These guys had the same idea.
And most importantly, memes were made.
Peyton, arguably the star of the pics, told BuzzFeed News that she's pretty happy about her popularity. "I feel really great because I never been that famous before," she said. She called fame her "only number one dream."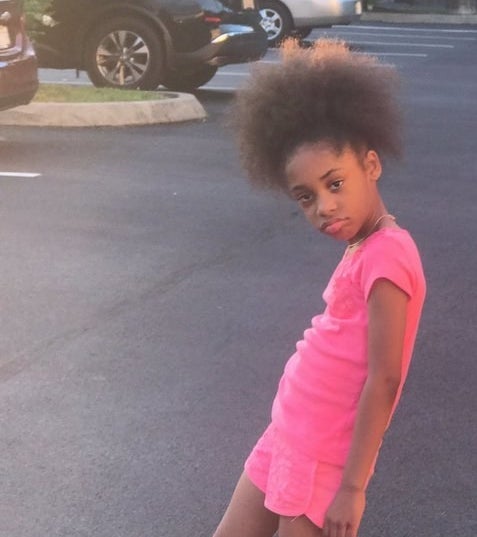 Peyton said that the memes are her favorite part of the internet's response. "Somebody made a meme about me and I saw it and it was literally so funny," she said.
For their next summer look, Peyton said that her and her dad will match in all-blue.