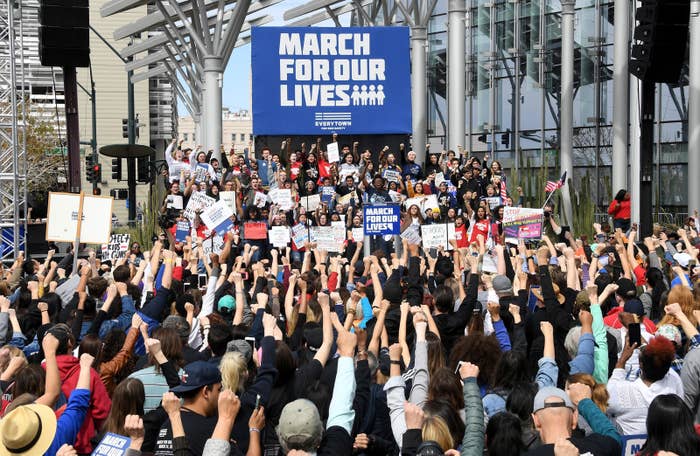 The March for Our Lives organizers are embarking on the next phase of their anti–gun violence movement: a 60-day bus tour across the US this summer to register young people to vote and to continue highlighting the NRA's influence over politics.
"This tour is about exposing people who take money from the NRA and registering people to vote — those are the two main things we're trying to push with this," Jaclyn Corin, a student who survived the Marjory Stoneman Douglas high school shooting in February, told BuzzFeed News on Sunday.
They're calling it "March for Our Lives: Road to Change." It begins with a peace march on June 15 in Chicago and will take students to more than 50 stops in more than 20 states, including Iowa, California, South Carolina, Connecticut, and Texas, the state where 10 people were killed at Santa Fe High School last month.
"I think that it's important that we include everybody in this conversation, because it's everybody that's affected by this issue, and we have to work together to solve it," Parkland student and organizer David Hogg told BuzzFeed News. "And I think being on the ground is the best way to do that."
"Just a handshake or looking somebody in the eye, rather than speaking to them through the TV, is a lot more impactful," he said.
Emma González, who recently graduated from Marjory Stoneman, said she and her fellow survivors are still being trolled online. She hopes the bus tour will connect the activists with those who are opposed to their movement.
"It's so easy to be mean [when you're] anonymously online, and when you take that anonymity away you are people again," González said.
"Hence why we're going to these places that think we're crisis actors," added Corin, referring to far-right conspiracy theories that the Marjory Stoneman students are actors.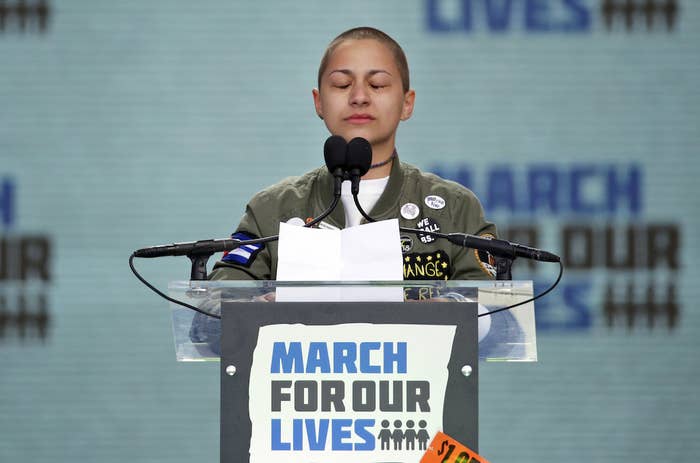 In a separate, simultaneous tour around Florida, the students will make more than 25 stops and aim to visit every one of the state's congressional districts.
"Because Florida is like a microcosm of the United States," said Corin, "in the way that there are so many different areas, with so many different views, which is important to target all of them — because preaching to the choir essentially doesn't do much, but going to the places that disagree with us is really where we're going to make the change."
She said the students hope to visit gun clubs to meet with people who hold different views to their own.
Hogg said he was hoping to see an increase of at least 50% in youth voter turnout in the districts they visit.
"We would see the outcome in the polls and we would see a lot of the NRA-backed politicians out of office and a lot of younger people who ran for office, in office," González said. "That would be the goal for us, especially after this summer and in the years going forward."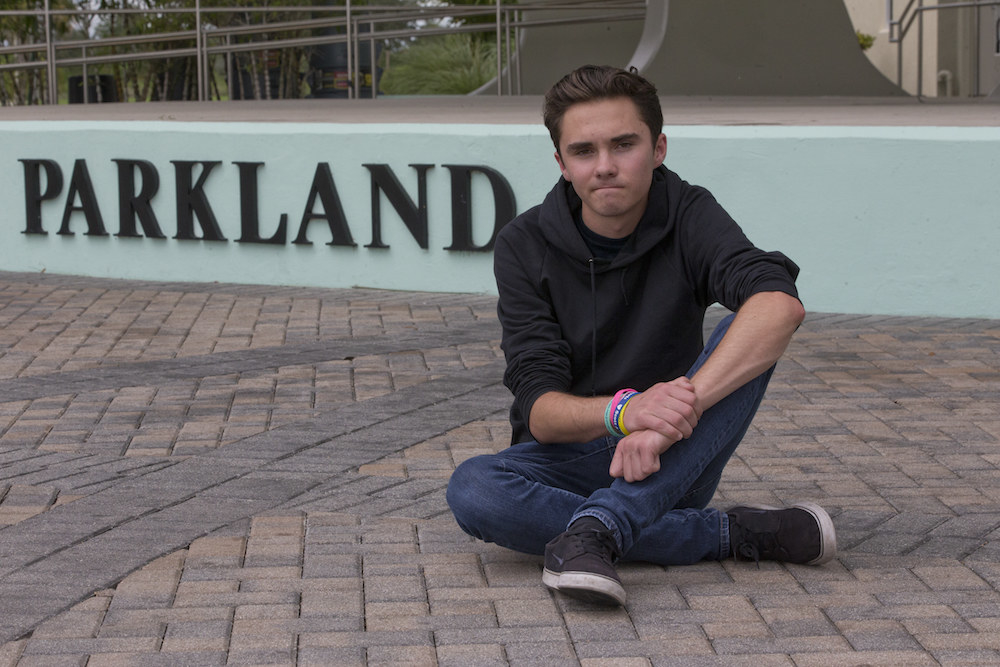 The student activists criticized President Trump for not doing enough to combat gun violence in the almost four months since their classmates were gunned down.
"I'd be willing to work with him on this issue if he is willing to work with us," Hogg said.
"Yes, absolutely, considering he's the president of the country," González said. "And he has the power to make the decisions and help change. And he said that he would help with bump stocks but he hasn't done anything with it yet."
González, Hogg, and Corin have become internationally recognized activists as a result of their March for Our Lives protests, something González said they are using to advance their movement.

"There's a lot of stigma attached to famousness," she said. "Like, we weren't aiming for fame, we were aiming for people to know who we are so that they recognize our name. And then when we go place to place, they might know a little bit about us, and then we talk to them further."