As President Trump flirts with making a deal with Democrats on DREAMers, some of his hardcore supporters are turning on him by burning their iconic "Make America Great Again" hats.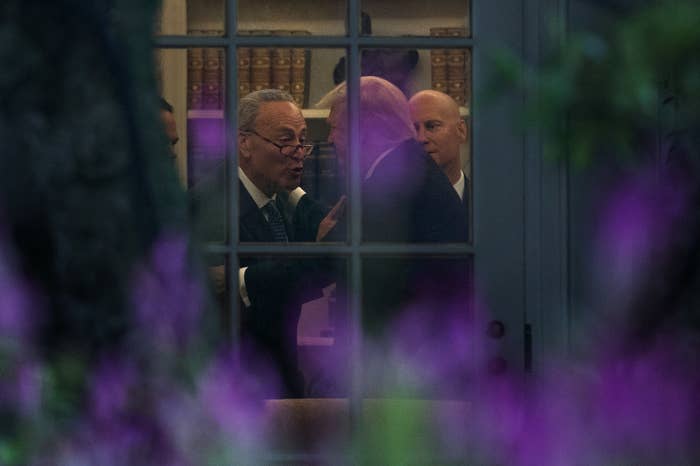 House Democratic leader Nancy Pelosi and Senate Minority Leader Chuck Schumer announced on Wednesday that they had reached an agreement with President Trump on DACA, or Deferred Action for Childhood Arrivals. Trump said Thursday that no deal had been made, but appeared to embrace the Democrats' goals in crafting legislation to protect undocumented people brought to the United States as children.
"Does anybody really want to throw out good, educated and accomplished young people who have jobs, some serving in the military?" he tweeted Thursday. "Really!"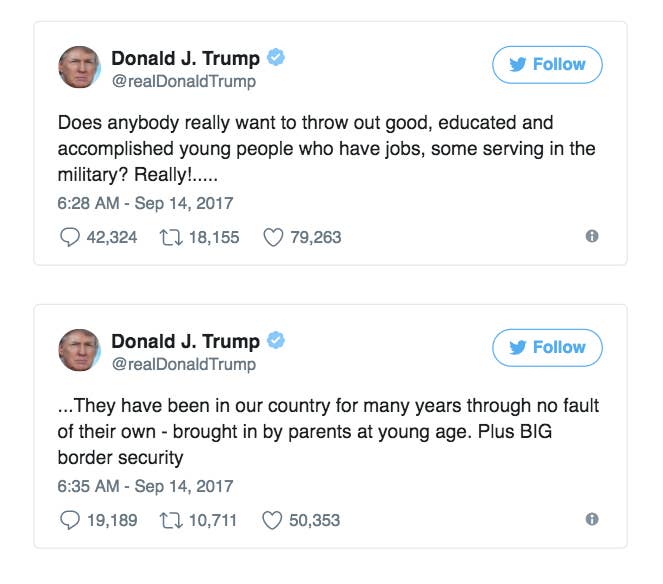 The news of Trump potentially making a deal with Democrats on immigration has angered some conservatives, including Rep. Steve King of Iowa.
But some Trump voters are also making their displeasure known.
Ryan Girdusky, a New York-based blogger, called Trump working with liberal lawmakers "a terrible mistake." That's why the 30-year-old decided to burn his MAGA hat and post the proof to Twitter with the hashtag #AmnestyDon.
"I have supported Trump since the day he announced his run for President and still support his agenda today," Girdusky told BuzzFeed News in a Twitter message exchange. "I'm still on the Trump train; he's not."
Girdusky said that part of what the president can do to regain his support is "stop any discussion of legalizing DACA recipients until there are changes to our immigration system."
Texan Nathan Simms, 18, told BuzzFeed News that he was responsible for this MAGA hat blaze, blaming Trump's shifting views on DACA, among other things.
"I do support his policies that he once stated and campaigned on, but his recent rhetoric is troubling for me and other white Americans," Simms said.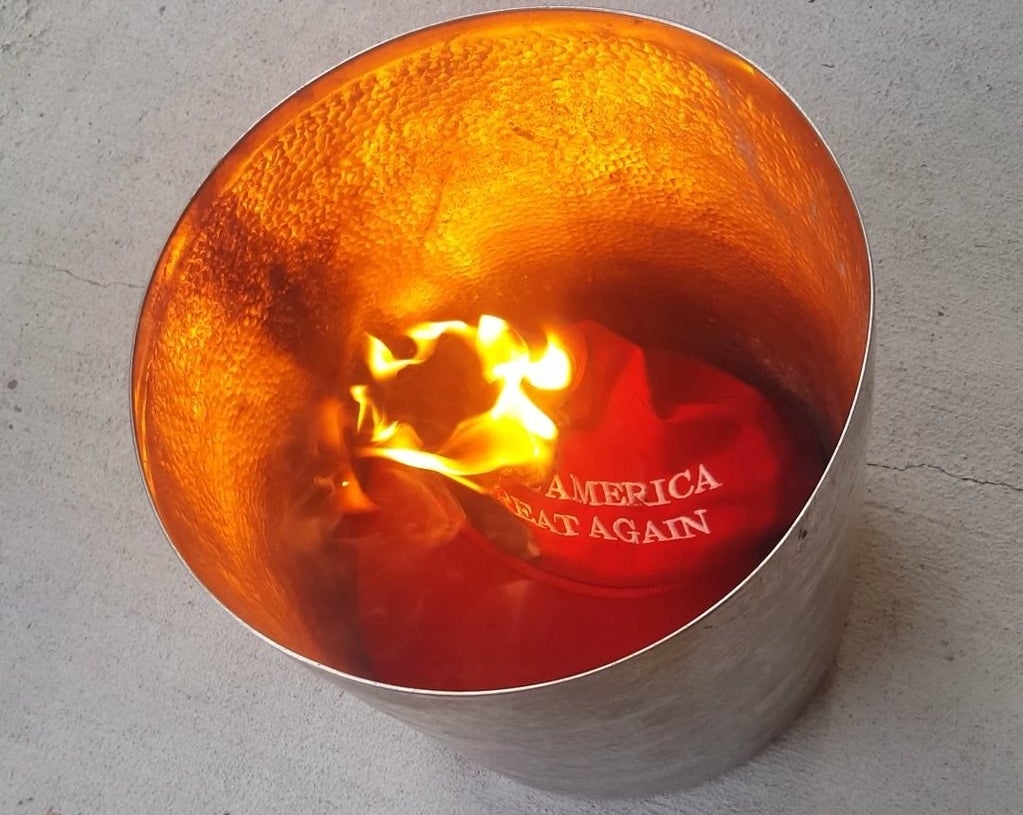 Indianapolis teen Luis Withrow — who, at 16, is not yet old enough to vote — said that Trump's handling of DACA is just one of the reasons his support for the president has wavered.
"You have become the swamp," he says in his video, before setting his cap ablaze.
"So far, he's pretty much reversed his stance on immigration by keeping DACA and not building a real wall, intervened in the Middle East, sold weapons to the Saudis, stayed in NATO, stayed in NAFTA, and so much more that I could just go on and on about," the teen told BuzzFeed News.
DACA, he said, was the last-straw. "I've been reconsidering support for a while, but the DACA deal just sent me over the edge," he said.
"I still support him as the president, but I think that he needs to have it drilled into his head that we're his base and that we matter," Withrow said.
But not all Trump supporters are turning on the president. Justin Holevinski, a 19-year-old from Tonawanda, New York, told BuzzFeed News that he made this video because he believes the president deserves "more respect for what he's done so far in office."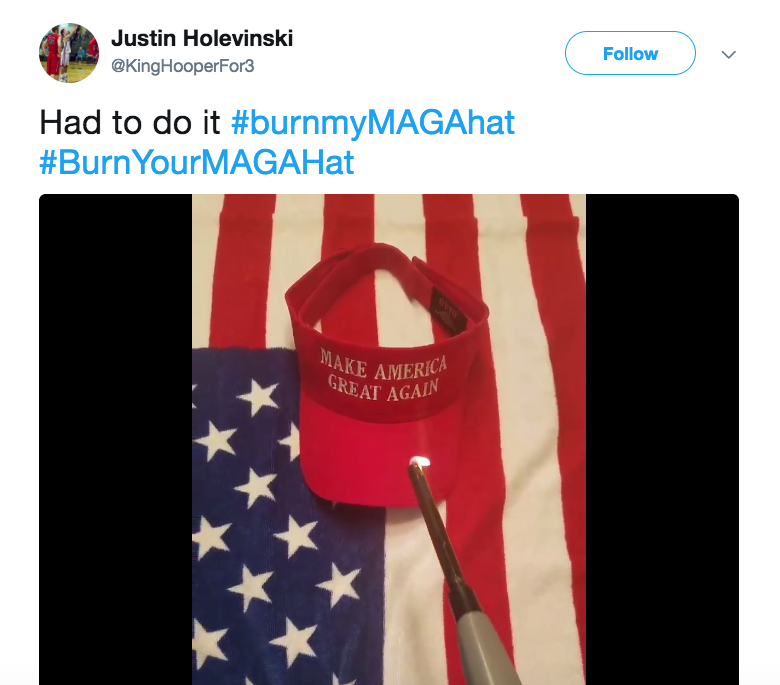 In the video Justin appears to be ready to set a MAGA visor on fire, but instead goes on to thank the president for a number of things, including "[for] not changing who you are, even for those who hate on you."
"I think that people are overreacting by burning their hats," Holevinski told BuzzFeed News.
"[Trump has] done a lot for this country," he said, "and he's followed through with almost all of his promises."