This is is Pablo Flores with his son, Joey. Right now, Flores is in Bahrain with the Navy.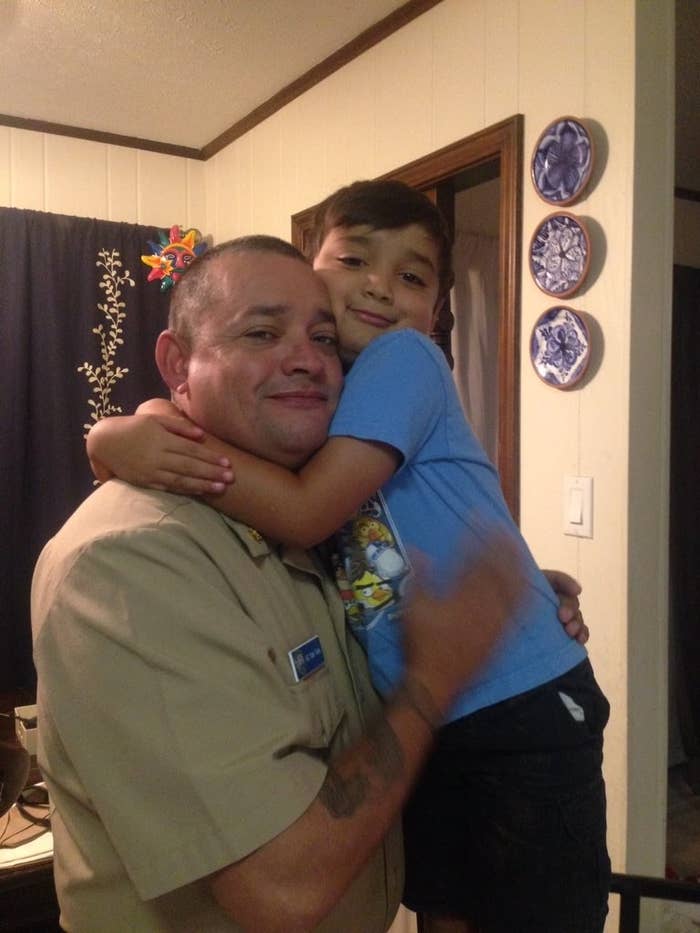 His daughter, Clarisse, told BuzzFeed News that his deployment has been incredibly difficult for her little brother.
"He's been gone two months and has 10 to go," she said.
On Joey's "lunch with dad" day at school, her little brother received the best surprise. His dad joined him for the event via FaceTime.
"It was my mom's idea," Clarisse explained, "she didn't want my brother to feel bad because his dad wouldn't be there to eat lunch with him."
As planned, while they were eating, their mom FaceTimed Flores and he answered from overseas. Clarisse called the surprise "awesome."
Over a Lunchable, the father and son enjoyed some quality time (note the photo to the left of the screen). "He was so happy," his sister told us, "and showing off my dad to his friends."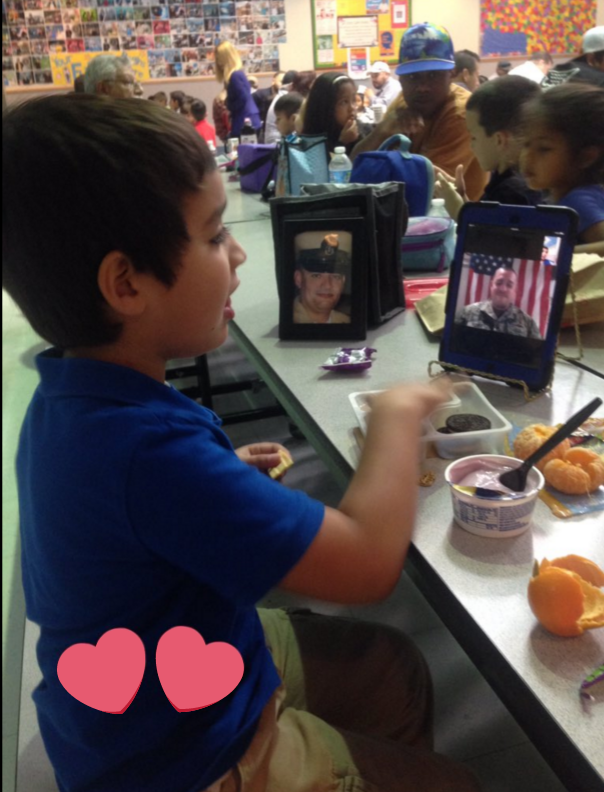 Son dabbed.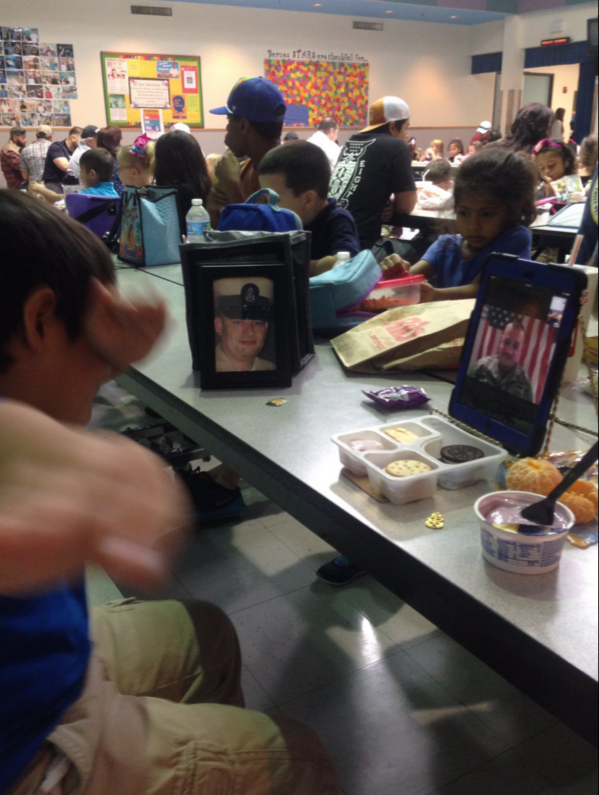 And dad dabbed back.
Hilariously, their dab exchange sent off a shockwave. Soon after, the rest of Joey's classmates were dabbing as well.
Despite the joy of the moment, the lunch ended on a sad note.
"Unfortunately, when it was time to go back to class he cried," his sister said, and added that her brother really misses him.
The remote father-son moment is giving people SO many feels.
"Just goes to show," one person tweeted, "that nothing can come between a father and son's love."
How true.