Meet Liz Todd, 19, and her 17-year-old girlfriend Alexis Semmel. They live in Delaware.
So, Alexis decided to draw a photo of her girlfriend in the meantime. This is how it turned out.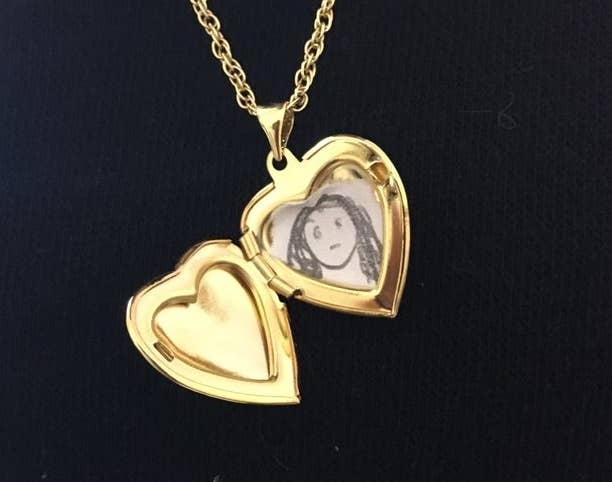 UNCANNY.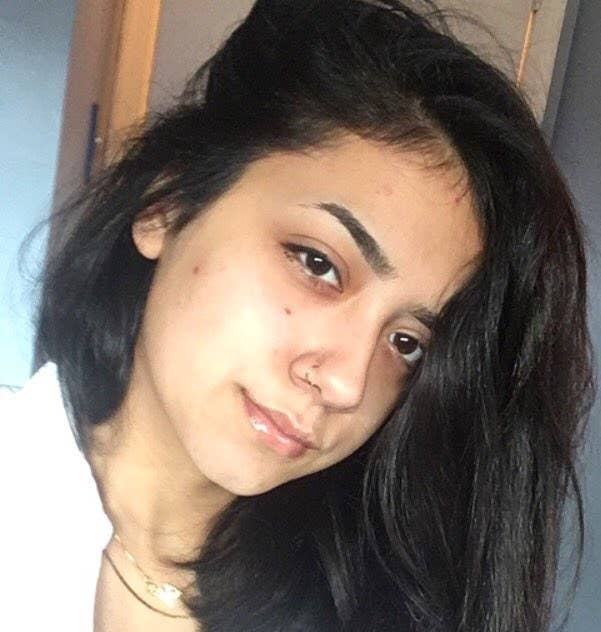 Alexis texted the drawing to her girlfriend. "She did so good," said Liz. "She did good on my hair and my face. I always have a straight face."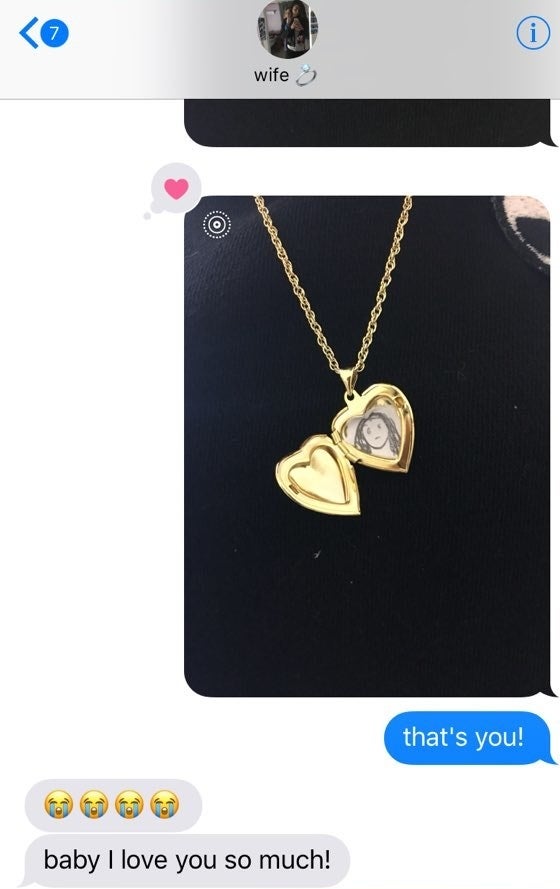 The teen tweeted about the DIY locket on Tuesday and lots of people really appreciated the illustration's beauty.
And lots of people shared their own drawings for their significant others. "I got mine as a lock screen," this person said.
"I got my girl in my wallet as well."
"Wait my bf did the same thing... he drew us."
ROMANCE.
Alexis has been a fan of the responses. "I just thought that it was really sweet. It's like spreading love in a way," she said.