This is 18-year-old college freshman Hannah Summers from Indiana with her late mom, Margaret, who went by "Peggy."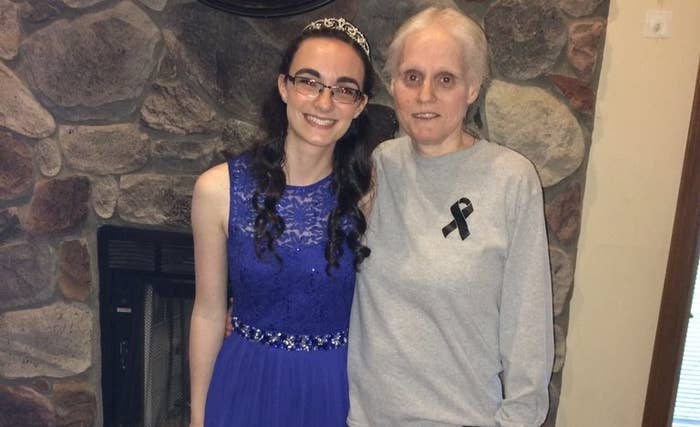 Hannah told BuzzFeed News that her mom was her best friend. Before her death, she left letters for her and each of her siblings.
Hannah said her mom was diagnosed with stage 4 kidney cancer last summer.
"If you are reading this then the surgery did not go well," her letter begins.
Peggy's letter contains guidance and assurances of the love she has for Hannah, of what a "wonderful nurse" she will become, and of how proud she is of her. "Remember that I am still with you and still just as proud of you as I always have been," she wrote.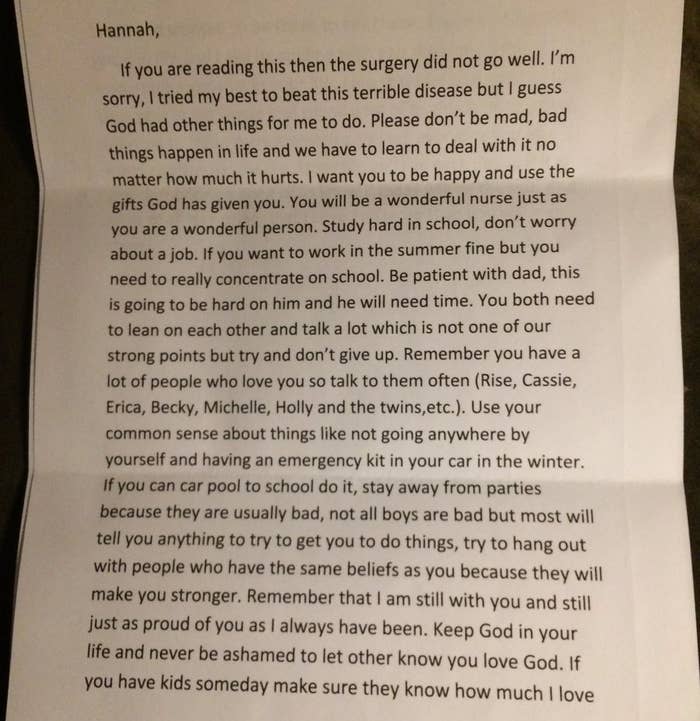 Toward the end of her letter, Peggy told Hannah to send her love to her potential future children: "If you have kids someday make sure they know how much I love them and wanted to be there to see them."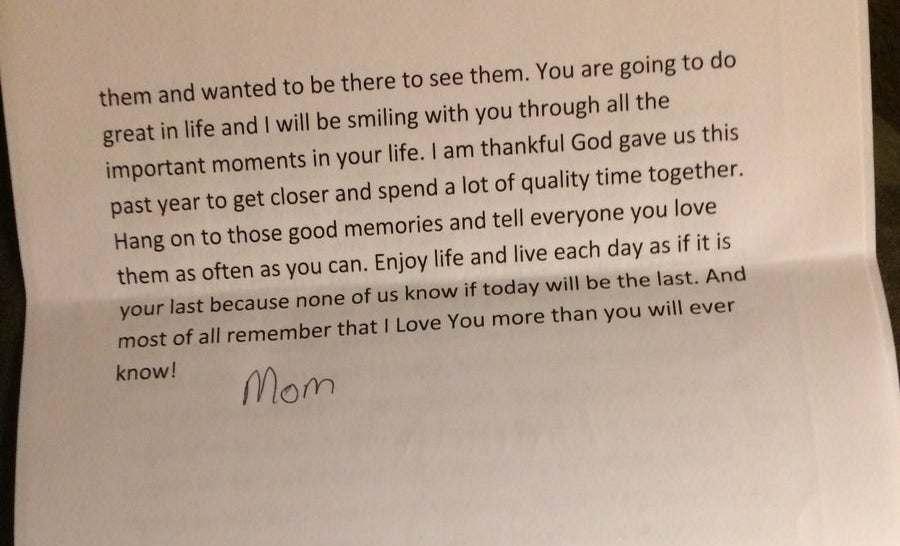 Peggy died Tuesday evening, but she had written the letters in June before a risky surgery.
Peggy wrote this letter, along with four others — one to each of Hannah's siblings — and another to her husband.
On Tuesday, Hannah said her older sister found the letters on top of her mom's dresser.
Hannah decided to share her own heart-wrenching letter on Twitter. "I wasn't going to share the letter at first but the more I read it the more I felt like I had to," she said.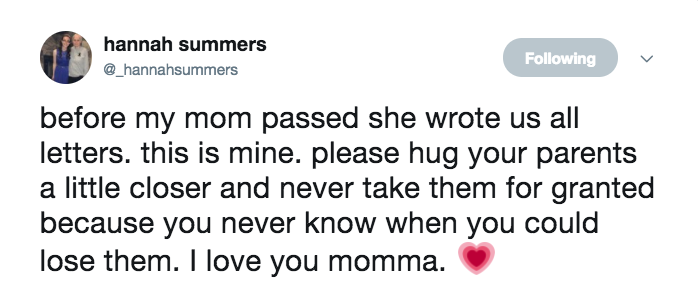 "It perfectly shows the kind of person my mom was, so loving and caring and always worried about others more than herself," she said. "I can't even imagine how hard it was for her to write the letter, but she knew it was something that we would need in order to get some type of closure."
People were moved by the gesture from her mom, and some responded with their own stories of loss.
It also left people, like this person, speechless.
The response from people has warmed Hannah's heart. "I've had so many people from all over the world messaging me and offering me condolences, or telling me the story of how they lost their mothers also," she said. "It's amazing and warms my heart so much."

Hannah said that she will cherish the letter forever.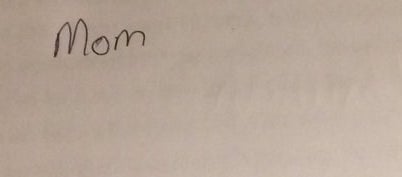 "I feel so blessed to have the letter and I'm never going to take it for granted, because so many people out there who have lost a parent wish for something like this," she said.