This is Malieka Roman with her two kids, 3-year-old Melodi-Rose and 8-month-old Hagen. They live in Fort Drum, New York.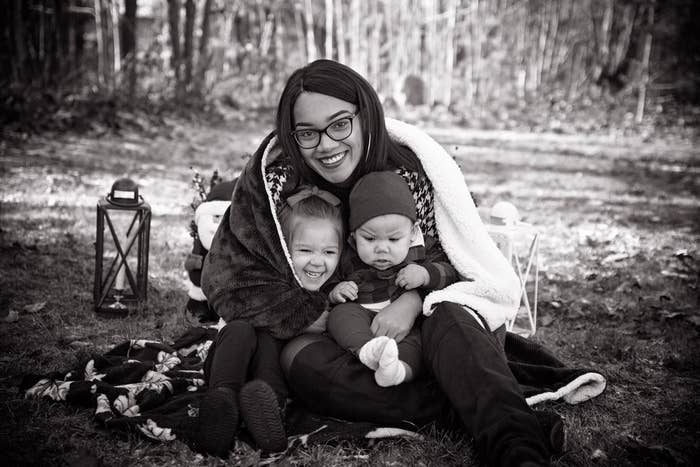 Malieka told BuzzFeed News that last weekend, Melodi-Rose poured her juice on the floor and then gave her mom a death glare. "I really wanted to laugh, but you've got to be a parent," Malieka said.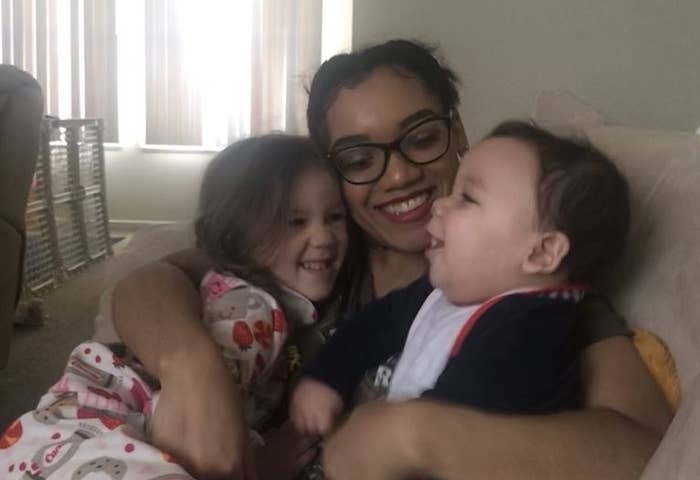 She tweeted about the whole thing.
Tons of people responded, saying that kids' intelligence is underestimated. "They know what they're doing," one person said in response to the tweet.
"Kids aren't stupid and most people think they are," another person said. "THINK AGAIN BITCH. JOKES ON YOU."
People also shared stories of kids gleefully ignoring orders. Like a child named Grace who apparently laughed demonically after jumping off of a piece of furniture.
Or Lily, who poured out some Coke and then apparently crawled away from the scene of her crime.
???
Another person shared an "asshole move" that involved a Sunny D being poured out in the car.
This aunt said that her niece made the evidence of her tragic wrongdoing known, and threw the proof right in her face.
This kid also made her slight abundantly clear.
"Kids are pricks," someone else concluded, after sharing a story about a boy throwing toys and then laughing about it.
Other people said that they faced criticism for how they described their kids. "I CAN HATE THE ASSHOLE INSIDE MY KID," this person declared.
Apparently some people use acronyms so that they can more discreetly incorporate the use of "asshole" into their homes. In this house, toddlers are TFAs which stands for "Tiny Fuckin' Assholes."
For some people, the whole conversation triggered some beautiful family memories.
And this now-grown person said that being called an asshole made her less of one.
Ah, parenthood!