This Halloween, Ashley Gill dressed up her son, Lincoln, as one of the show's most iconic characters: Dwight Schrute. Jenna Fischer tweeted the photo.
Gill told BuzzFeed News that her two-year-old son watches the show and that he loves to dance to the theme song.
The attention to detail is exceptional, from the beet in little Dwight's hand to the scowl.
People are applauding the costume and referencing the time Jim Halpert, as played by John Krasinski, dressed up as Schrute on the show. "Identity theft is not a joke Pam, millions of people suffer every year," one person tweeted.
"Bears. Beets. Battlestar Galatica," another added.
MICHAEL!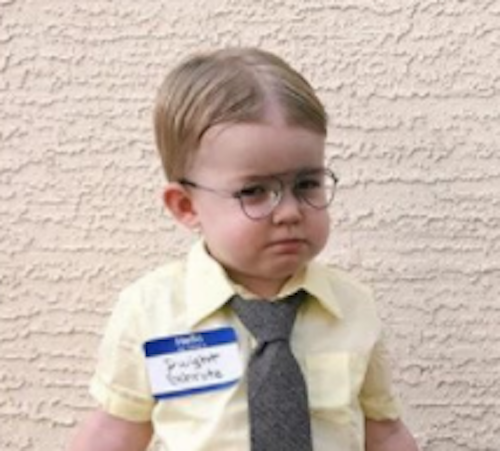 CORRECTION
Jenna Fischer tweeted this photo. The child is not Fischer's.