Actor Jane Seymour told BuzzFeed News that Dr. Quinn, Medicine Woman — the show that put her feminist character on primetime on a major broadcast network — should be rebooted.
"We wish!" Seymour said on Profile, when asked by host Audie Cornish if the show should make a return.

Seymour played Dr. Michaela Quinn in the Western-themed series, which aired on CBS from 1993 to 1998.

"They brought back absolutely everything. I have no idea why they wouldn't bring this back," Seymour said. Dr. Quinn, Medicine Woman is "still playing almost every day in 98 countries," she said.

"It's an intelligent show," she said. "It's a great way of teaching history and morality and choices and different cultures and different thoughts and different ways of choosing to do things in life."
Seymour, who is also known for her roles in movies like Live and Let Die, Somewhere in Time , and Wedding Crashers, said a reboot would especially resonate today, as the country grapples with immigration issues and as President Donald Trump implements aggressively anti-immigrant policies.

"It's so relevant to today, could not be more relevant, because it was all about people, the immigration into America. It was early America, 1870s, so we dealt with the Chinese, we dealt with the Jews that were coming in there. We dealt with the people from Scandinavia. We dealt with slavery and everything," she said.
"And just in general women being underestimated," Cornish added.

Seymour agreed, "And women definitely being underestimated — a female doctor, 'Oh no, we can't have a female doctor.'"

The actor said that there was demand for the show to return. "The fans literally pleaded with Les Moonves and did everything they could to get him to put Dr. Quinn back on and he resolutely said no," she said, referring to the CBS CEO.

"So, my hope is that somebody somewhere at CBS will just say, 'Hey, let someone else do it.'"
Cornish noted that the show was canceled without the network telling Seymour, and asked if she felt respected while at CBS.

"I don't think I worked for CBS again after that. I have to look it up, but I don't think I did, not for a very, very, very long time," Seymour said. "Until my last show, which is Let's Get Physical."
When asked about recent sexual harassment and assault allegations regarding Moonves, she declined to comment, saying she didn't know all the facts.
She did provide more detail about sexual harassment she faced early in her career, which she first revealed in 2017. Seymour described going to the home of "the most powerful man in Hollywood," at the suggestion of her agents, to watch a screen test. She said that no one was there.
"This gentleman said to me, 'Well, I've convinced everyone that you should play the lead in our movie, and I think you're fantastic, and I've told everyone. I've done my job, I've told everybody, and I'm the boss and they're going to have to do what I say.'
She said he added, "'But now it's your turn.'"
"And I looked at him and I said, 'To do a great screen test, right?' And he said, 'No, you know what I mean.' And I went, 'No, I don't know what you mean.'"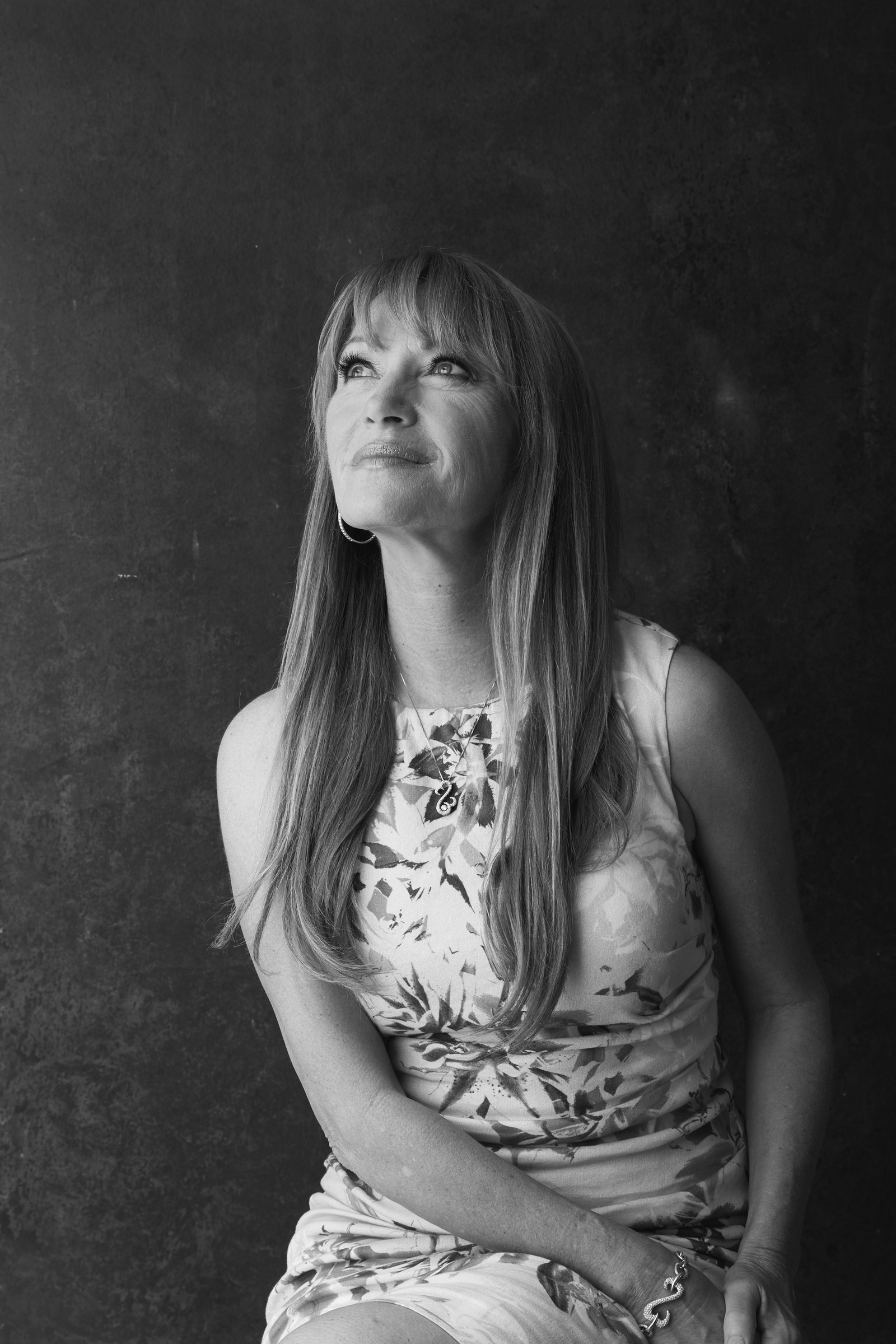 She said they were sitting on a "long couch" and that she moved away from him. He continued to put his hand on her upper thigh, she said.

After getting off the couch, she asked him to call her a cab. Seymour said that he was "so threatening" to her and said he'd make sure she would "never work in this industry again" if she spoke about what happened and told her agents that she went to his home.

The same powerful producer later hired her to star in a film, she said. Seymour also said that she got a new agent "eventually."

"They sent me into the lion's den, presumably assuming that I would do whatever this man asked me to do, which was horrendous," she said of her agents.
The experience led her to briefly quit acting and return home to England.

Seymour also told Profile why she hasn't named the powerful man, now dead, who sexually harassed her.

"Why aren't you saying the name of this producer?" Cornish asked.
"Because if people really want to look it up, they'll figure it out," Seymour responded.
"And he's passed... He's died," the actor said. "And my agent, that agent, is no longer with us, and the other producer is no longer with us, so it just didn't seem any point in mentioning his name, because he's no threat to anyone else."

Cornish asked Seymour if the star was protecting those people in some way by not naming them. "He had such a bad reputation, everyone knew what he did," she said. "I didn't think it was necessary."

"I just thought what was necessary was to say that a man in that position threatened me so much that I quit acting for a year, that I obviously didn't get to do that movie, and I learned my lesson."