Teens and kids in Jake Paul's fandom, known as the "Jake Paulers" (not to be confused with the "Logang," the fandom of Jake's older brother, Logan Paul) are helping Jake promote his merchandise in their classrooms.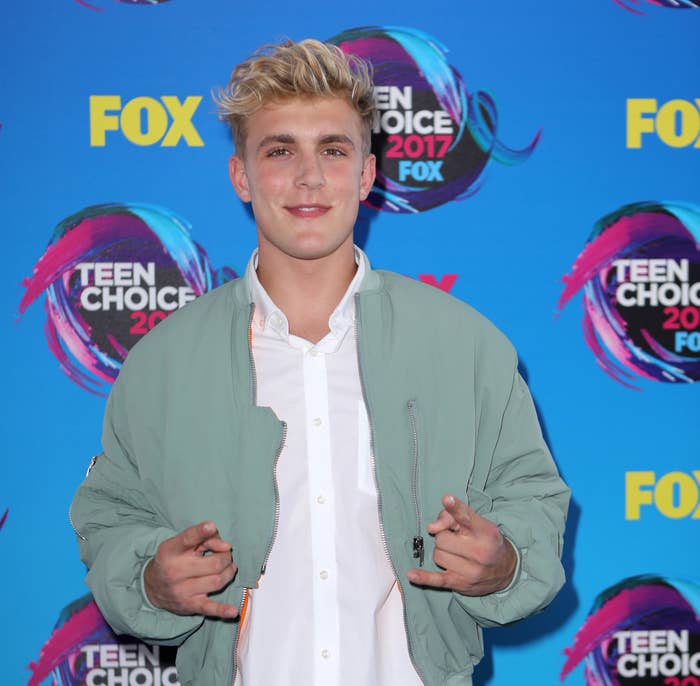 Jake, who often encourages his viewers to buy his stuff and "join the everyday bro movement" in his videos, levied a challenge in a vlog on Tuesday that has been viewed more than 2 million times. He called on the Jake Paulers to advertise the website that sells his merch on their schools' whiteboards and chalkboards.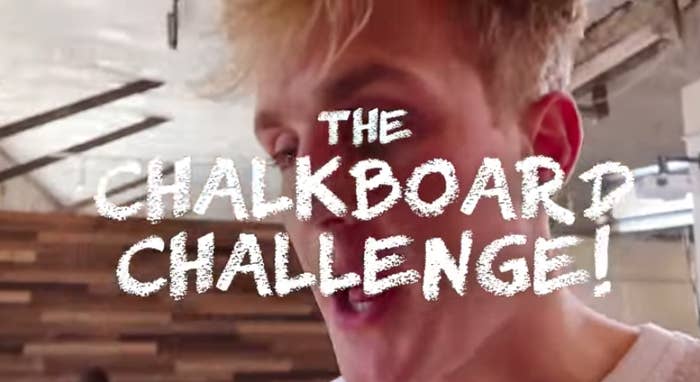 "You're going to go to your school and you're going to write: FanJoy dot C-O backslash Jake Paul," he said.
"You're going to write that on your guys' whiteboards or chalkboards."
He told them to take photos of them completing the "challenge" and to tweet it to him. "I'm going to be following you guys on Twitter," Paul said.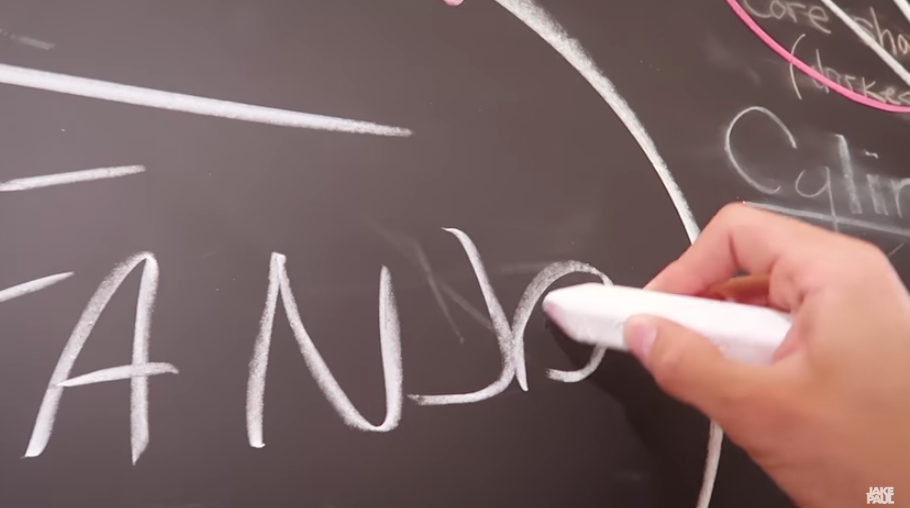 The teens and kids have delivered — picking up Expo markers and pieces of chalk across the country and writing the link to the website that sells backpacks, hoodies, phone cases, T-shirts, and more. "J Pauler Movement," the front of one hoodie, priced at $49.95 reads. "You can't beat us. Join us."
"I was bored," one student, who wished to remain anonymous, told BuzzFeed News of what inspired them to do it.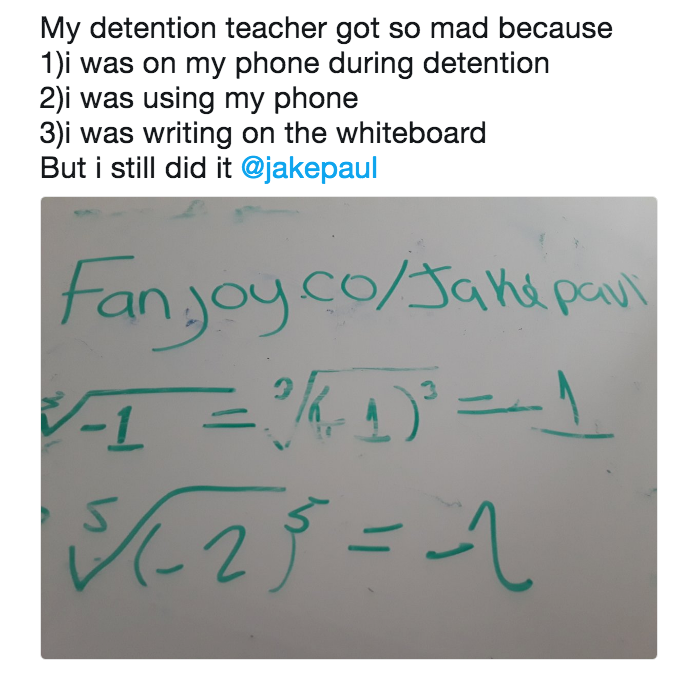 As for how the teacher responded: "She just told me to not do it again and to not write on the whiteboard without permission," the student said.
"I'm in trouble but it's worth it," this apparent student shared.
Some kids/teens who participated made dramatic claims about how their schools responded to their participation. BuzzFeed News has reached out to confirm that this student was, indeed, suspended for writing Jake Paul's merch website on the whiteboard.
?!?
"Got in trouble after this..."
"The hottest merch in the game," this student wrote, echoing the way Jake Paul refers to his merchandise.
Jake Paul responded to one student's tweet saying:

Someone else apparently turned to some spray paint. BuzzFeed News has reached out to see where this apparent very permanent merch plug occurred.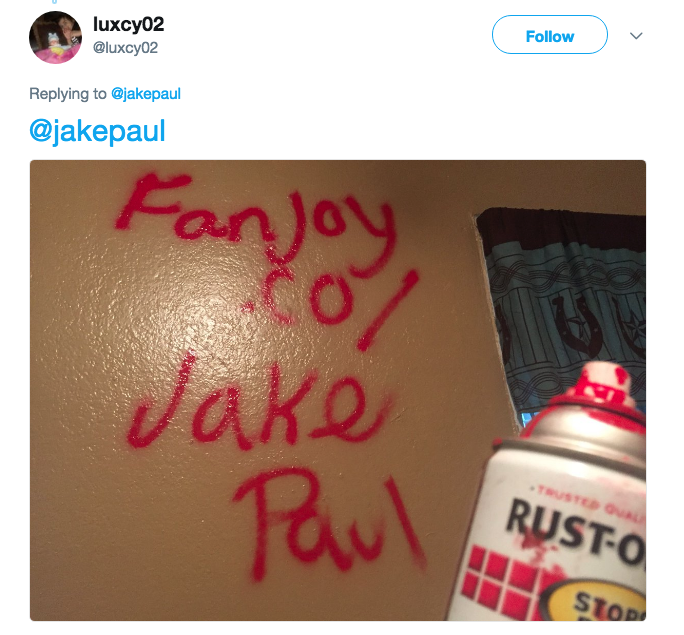 "I almost have detention."
"I got in big trouble."
"Dab on the haters."
"worth it."