Hello. Last night, Jake Paul was in New York City for the live show of his talent incubator company, Team 10. I went! Here is some of what I saw:
1.
Paul and Erika Costell aka Jerika, after meeting fans:
2.
Team 10 members Justin Roberts (left) and Chad Tepper shared some thoughts about the concert.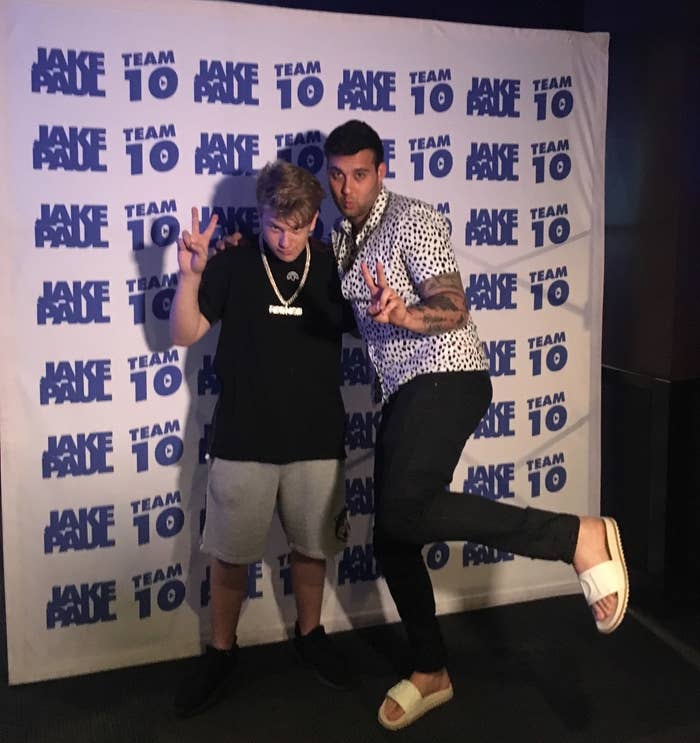 Roberts said that the best part of performing live is having the fans right there.
When asked if he wants to be a musician, he responded: "I'm having fun making music and hopefully it can get big one day."
When asked if Roberts was being homeschooled or attending traditional school, he said, "I just, I do what I want."
"I'm 15, I'm the coolest 15-year-old, supposedly, that's what Jake says anyway," he said.
3.
A fearless team prepared for the onslaught of kids and parents at the merch table: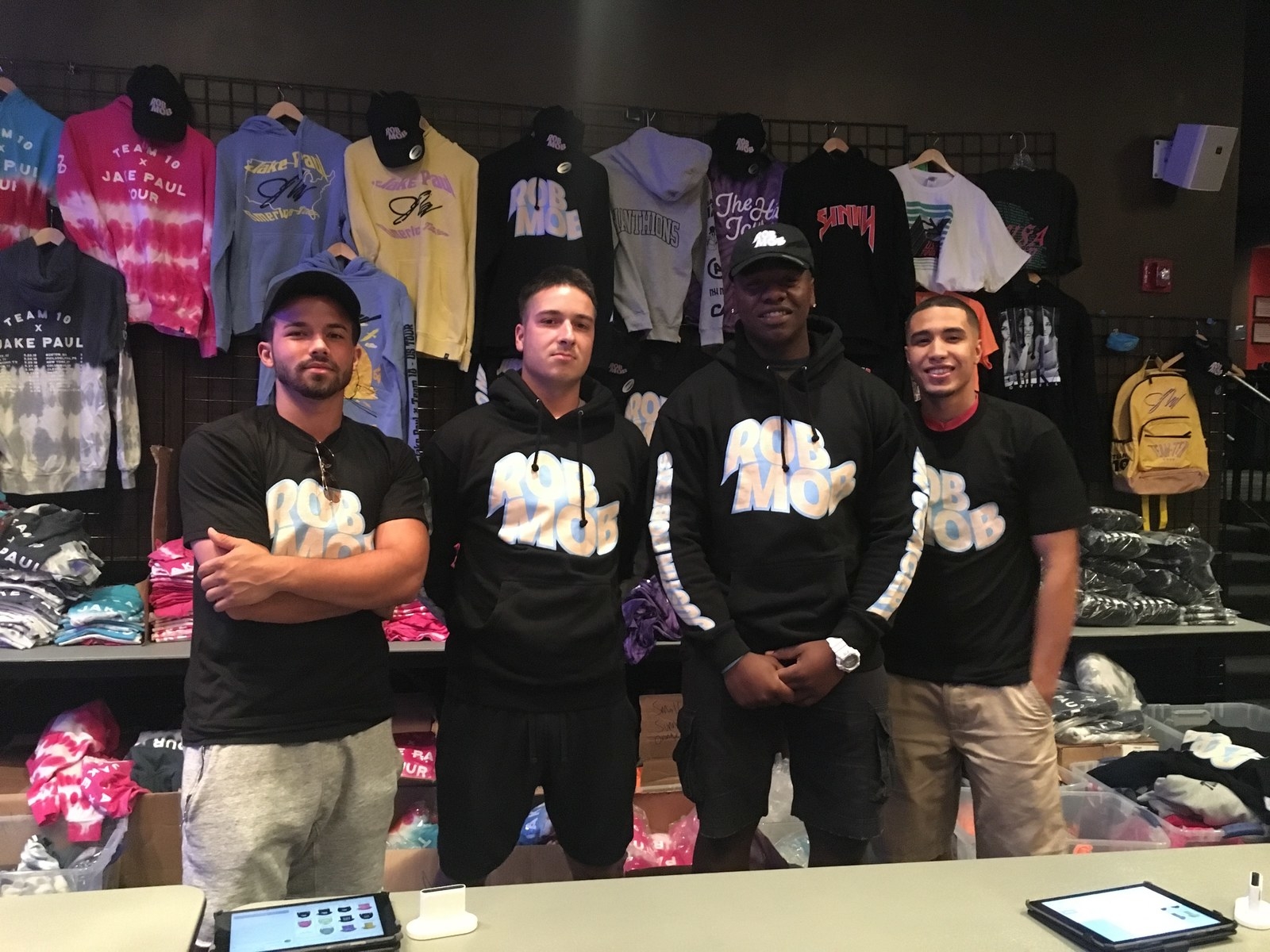 4.
Adults sipped on drinks while they bought merch for their kids. (Or for themselves! Who knows!)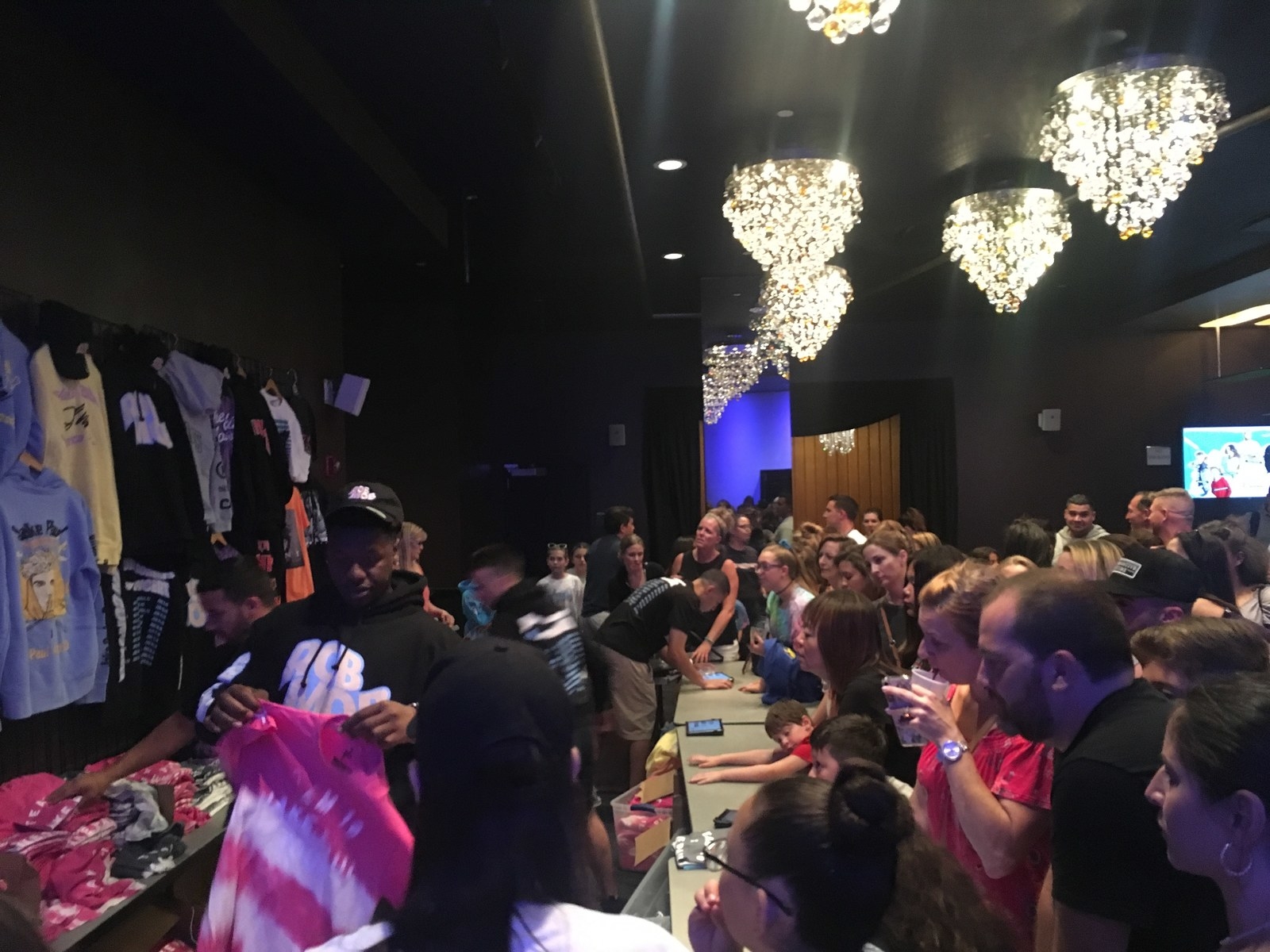 5.
Alex Hantman, 11, said he likes Paul because "he's good at vlogging."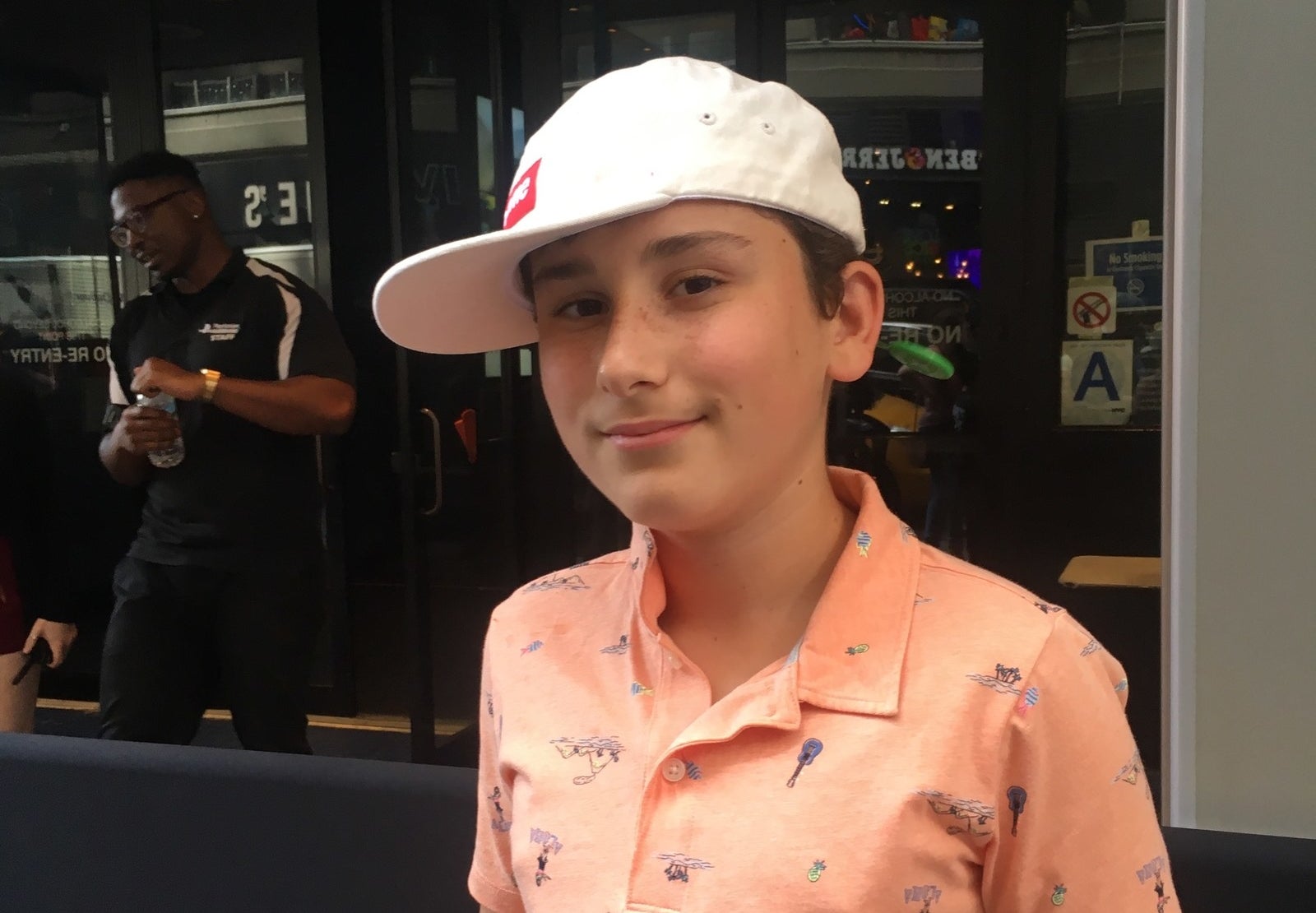 6.
Dad Barry Mullineaux, 40, said he had never watched a Paul video or listened to one of his songs. He said that his daughter, Chloe, 11, has watched "thousands and thousands of hours," of YouTube.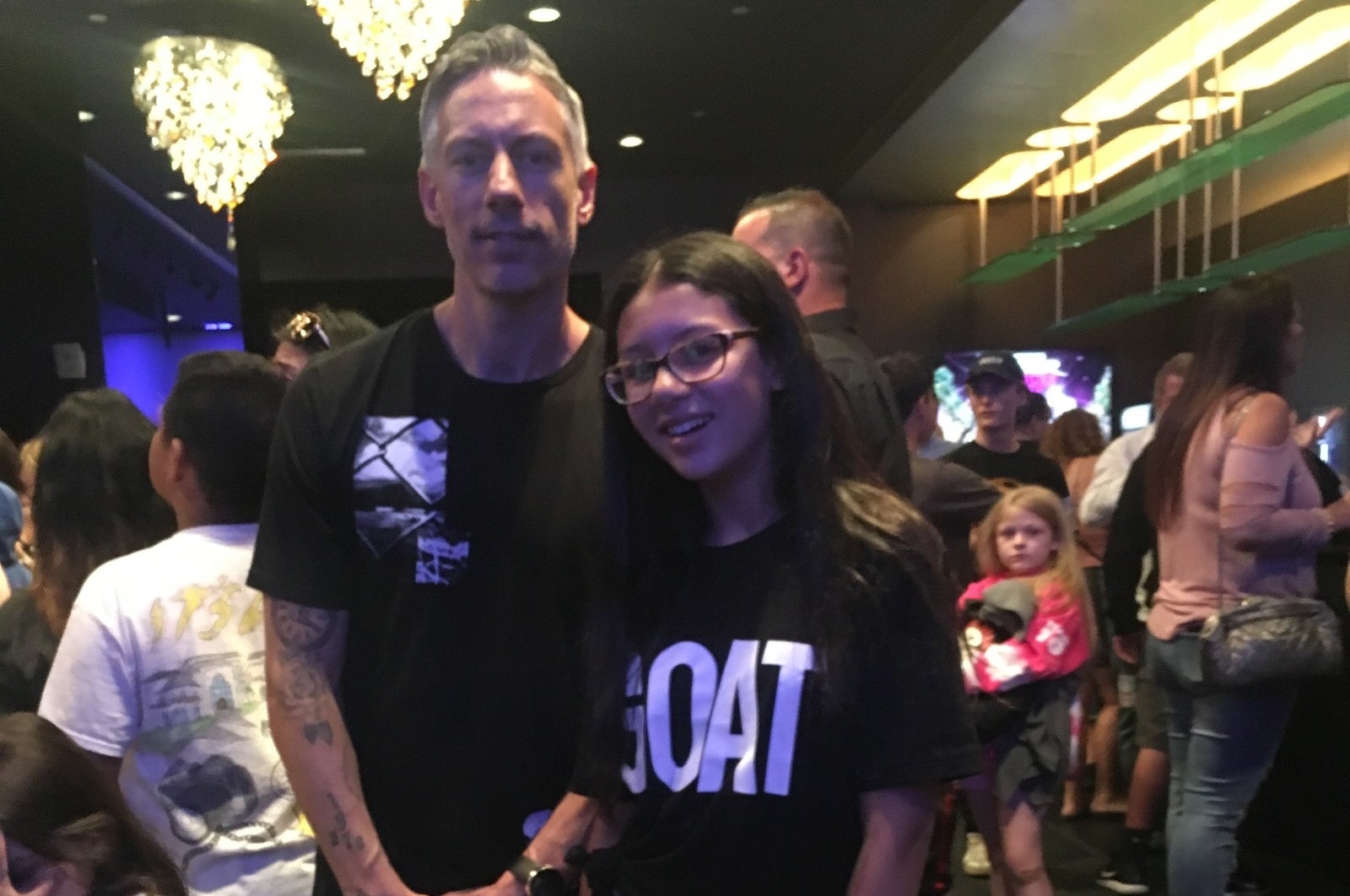 After the show, Barry said that it was "good." "It was entertaining," he said.
The dad's favorite part of the show was when Drake's "God's Plan" played. His daughter's favorite moment was "Jerika."
Like Barry, another parent, Loretta, who did not wish to disclose her surname, told BuzzFeed News that she hadn't ever watched a Paul video.
"No, I probably should screen those," she said, before laughing. She was at the show with her two tween daughters.
"He's a young kid who does silly things," she said of Paul. "He lives in California, that's basically all I know."
7.
For this little guy, the opening act was a bit loud: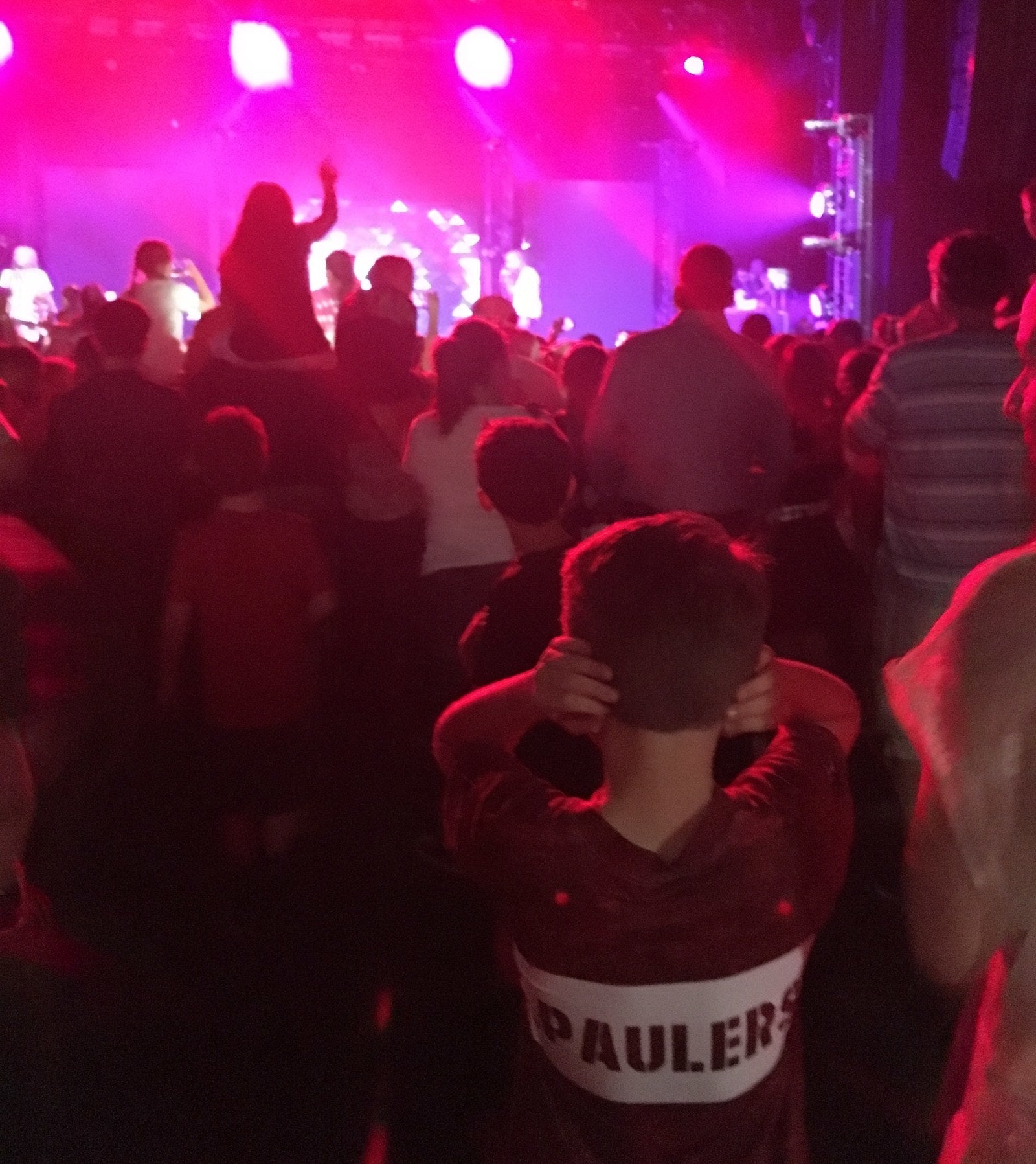 9.
There were lots of signs. Here is Margot, 8, with hers — covered in Paul-related lines including the YouTuber's catchphrase: "Every day, bro."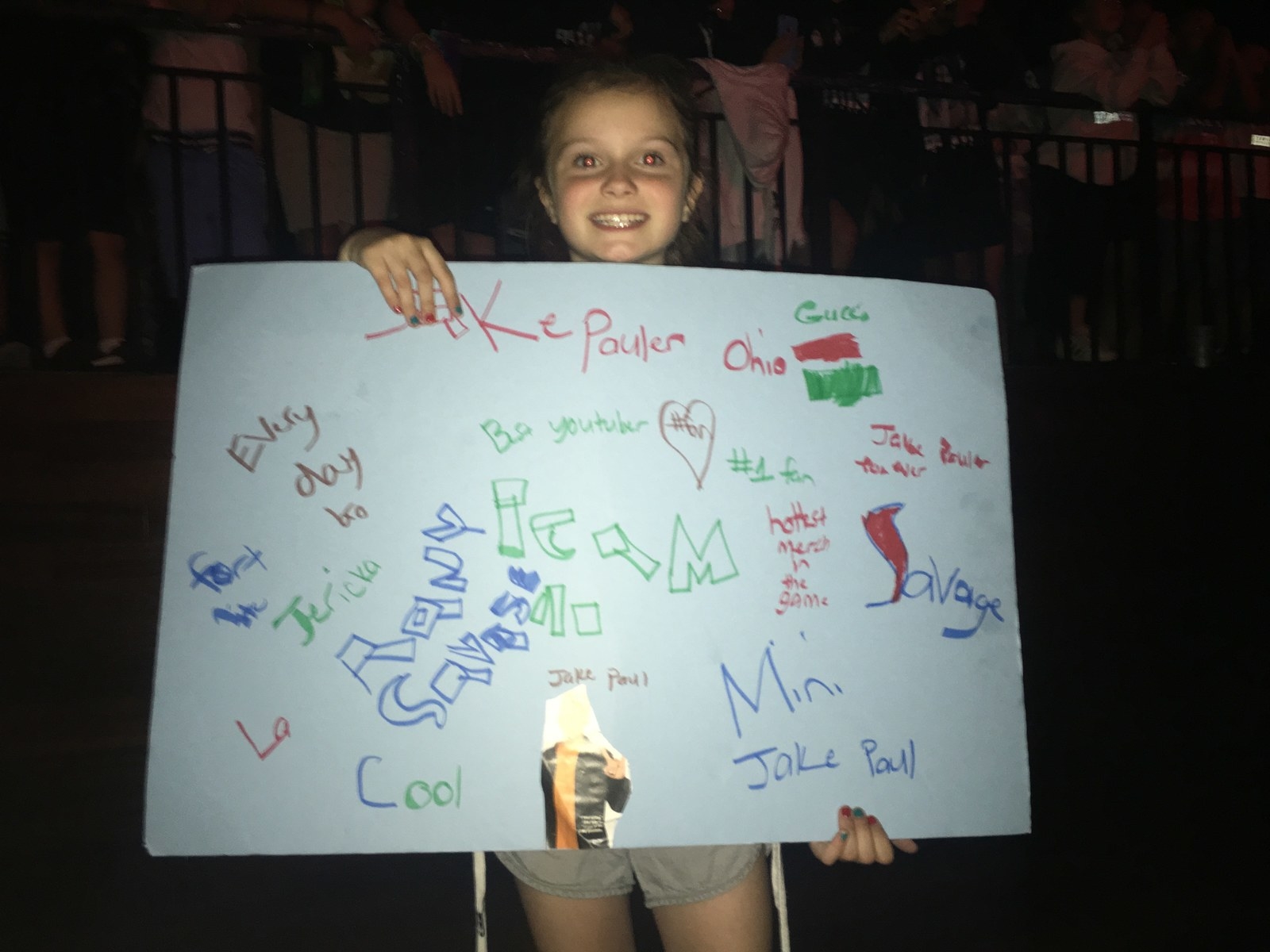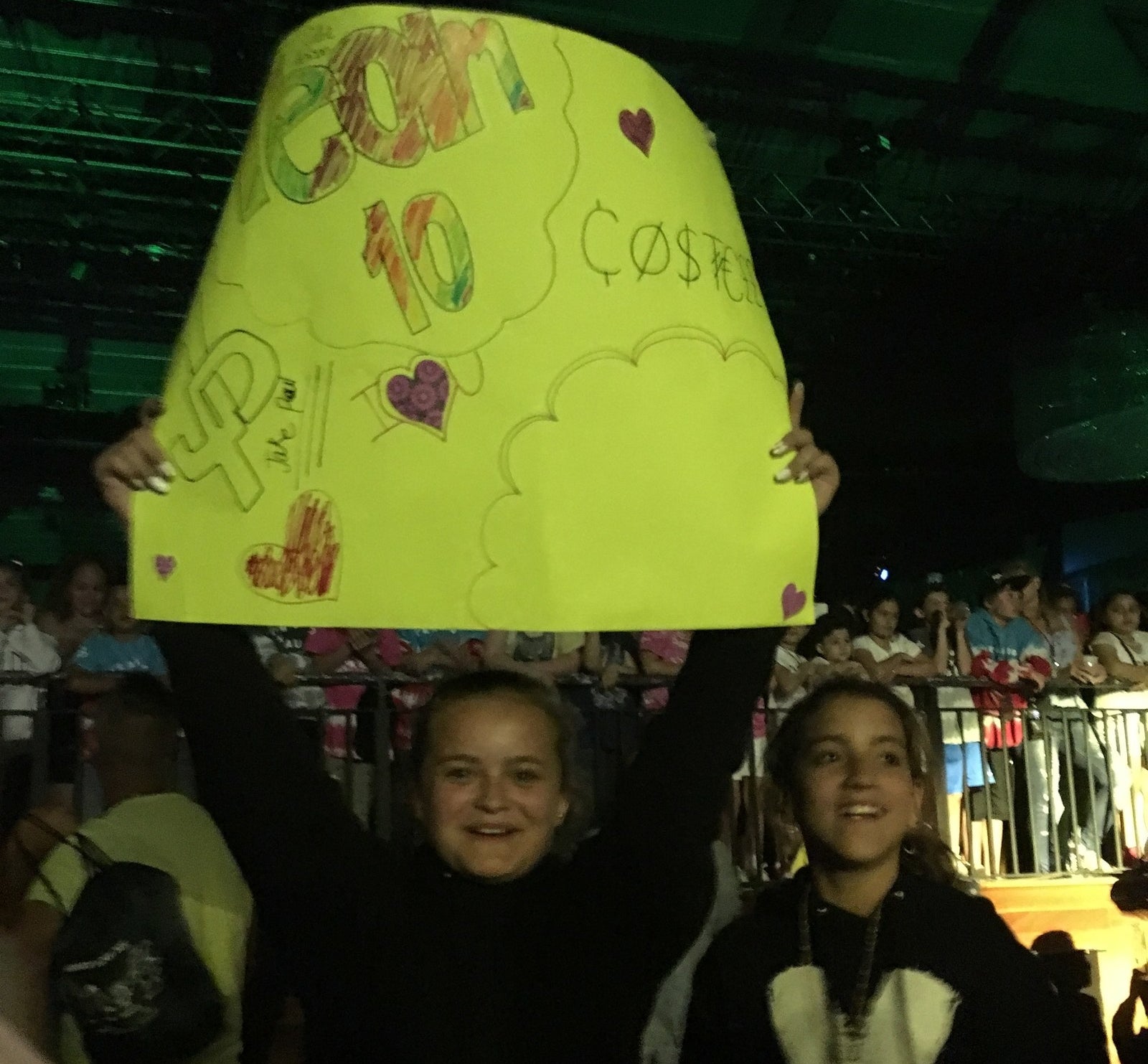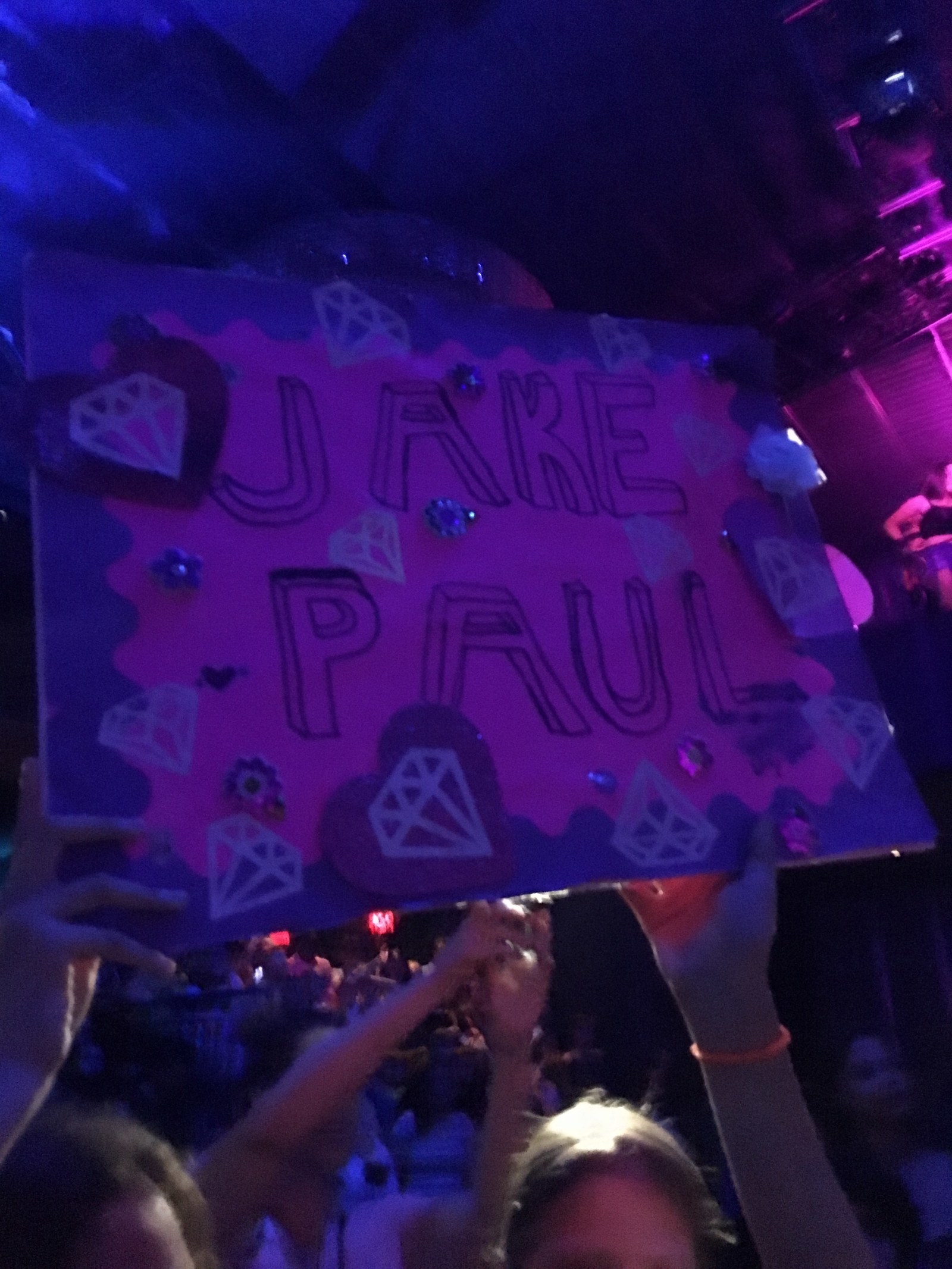 10.
Kids watched and filmed the show while perched on their parents' shoulders: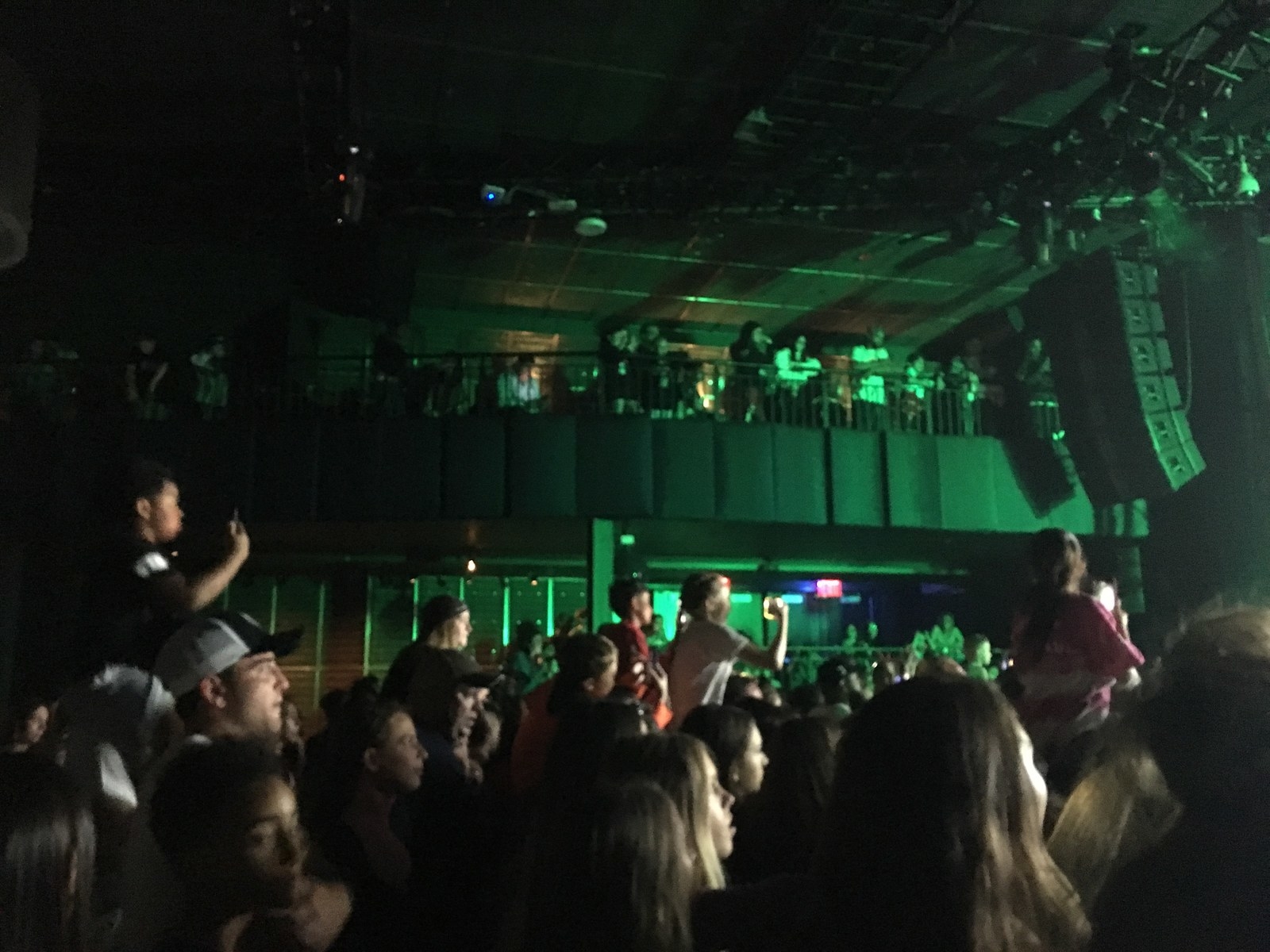 11.
This kid furiously dabbed: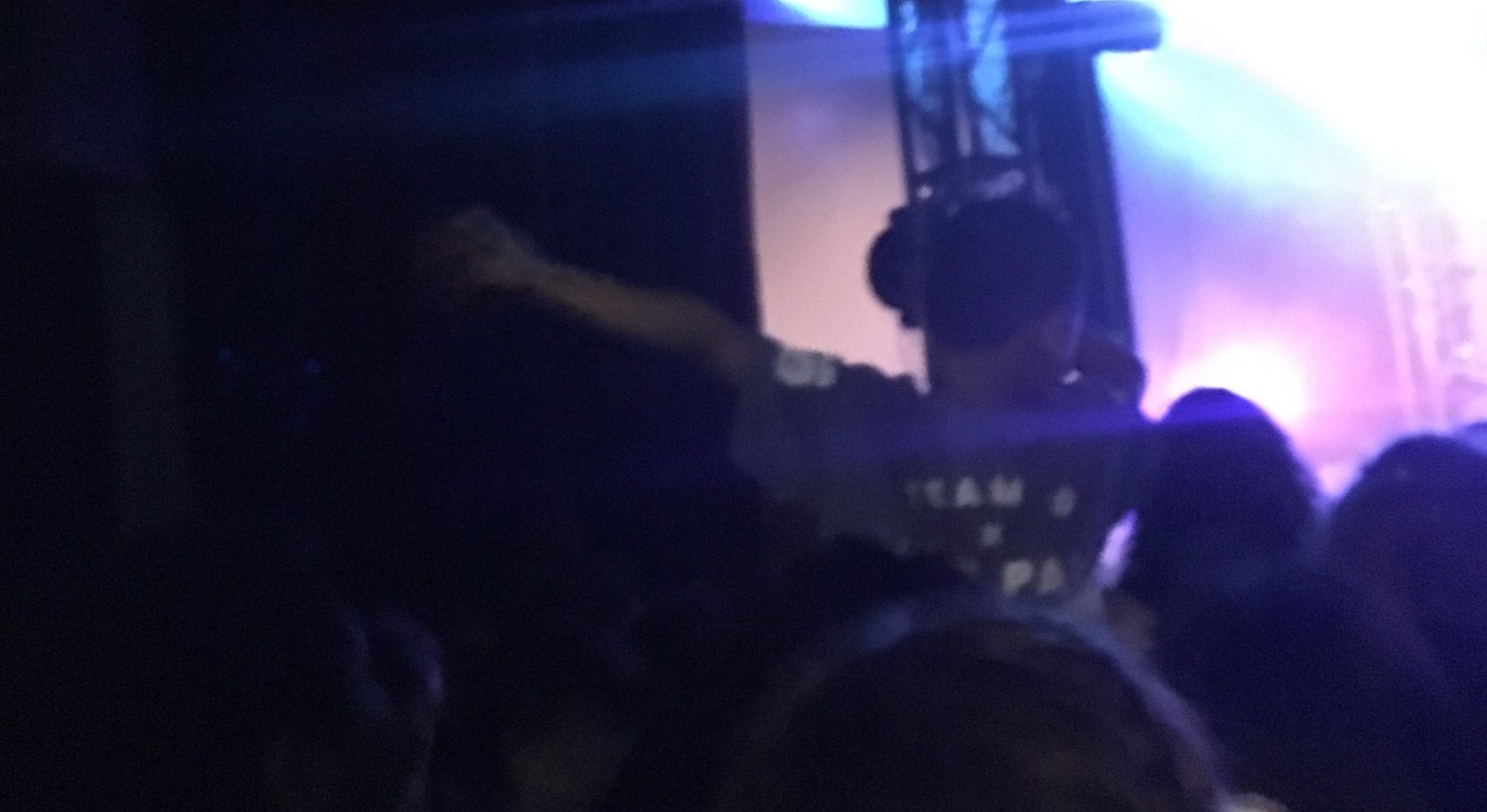 14.
Little girls danced to Paul's song "Randy Savage." "Gucci, Louis, Prada, it's a habit," the lyrics go.
video-player.buzzfeed.com
Tepper told BuzzFeed News before the show that he has been going to the studio four to five times a week and thinks that the tour is "the future of our team, and YouTube, and everything."
"It's just like we had that wave of Soundcloud rappers for a while that blew up and then YouTube did it before, with like Justin Bieber and all these other people and I feel like a lot of people in the music industry are taking us as a joke, but we have such big people that want to work with us every single day," he said.
"And like, we're selling out shows and like no one else is really doing that right now," he continued.
"We had this venue where Lil Pump and Xan performed and we had more people in the audience than they did, like how is that possible? You know what I mean? It's just crazy."
17.
In a sketch that preceded Paul's track dissing teachers, an "educator" asked the "class" of Team 10 members: "Can anyone tell me anything about the Revolutionary War?"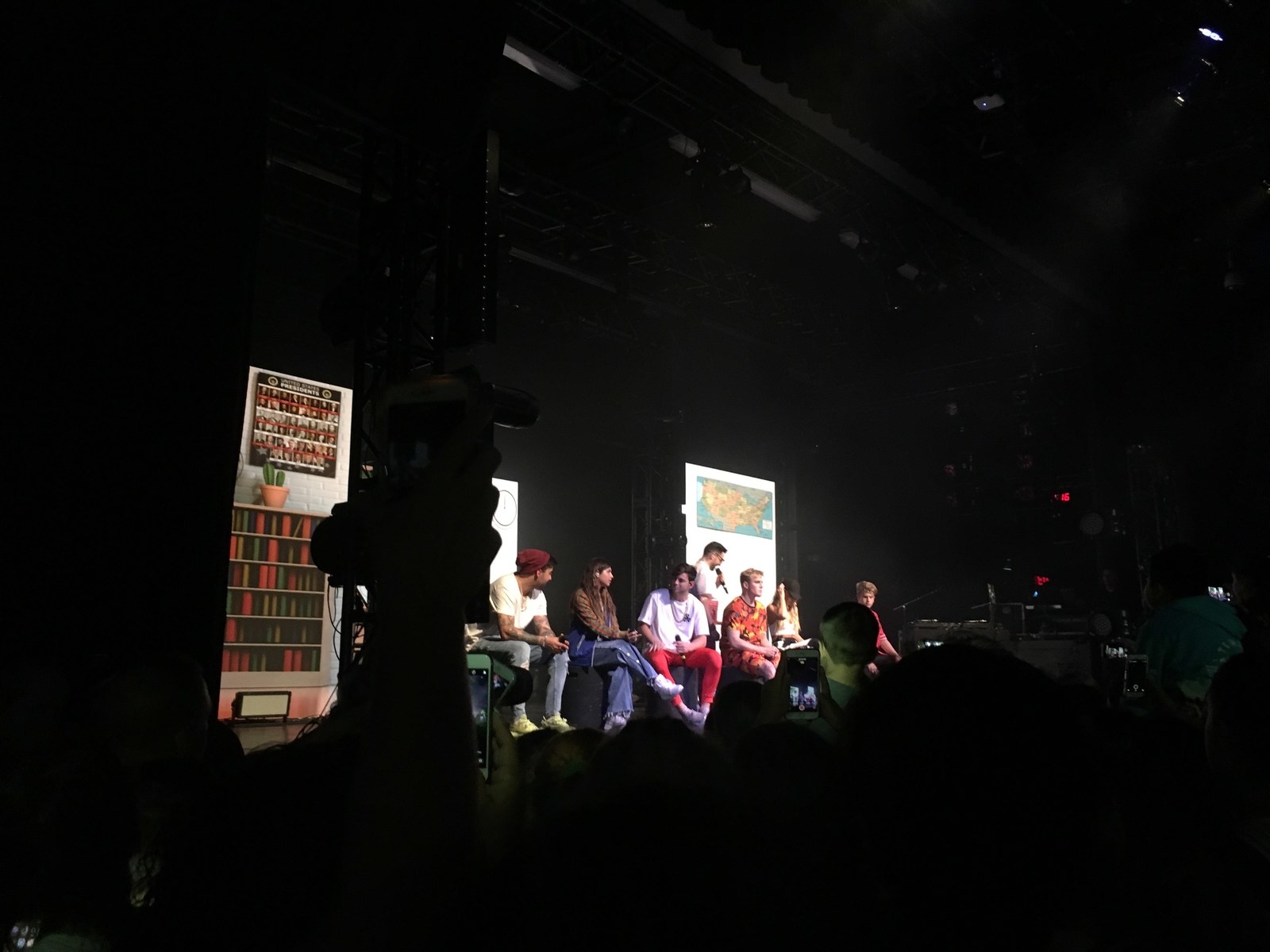 "No one knows anything about the Revolutionary War," Paul said. "But I do know a lot about Instagram." The crowd of children cheered.
video-player.buzzfeed.com
18.
Paul gave a special shoutout to parents at the show and encouraged his fans to dab on their haters.
video-player.buzzfeed.com
"I just want to say if you're feeling down, if you're ever feeling stressed out, if you're ever in school and you're like, 'Oh man, I can't do this, oh man, there's so much drama,' and there's people on Twitter, talking smack, you can't listen to any of that, okay?" Paul said.
"I need y'all to keep on smiling on a day-to day basis and I need y'all to keep on dabbing on them haters."
19.
Jerika cozied up on stage. (Multiple Jake Paulers told BuzzFeed News that "Jerika" moments were their favorite part of the show.)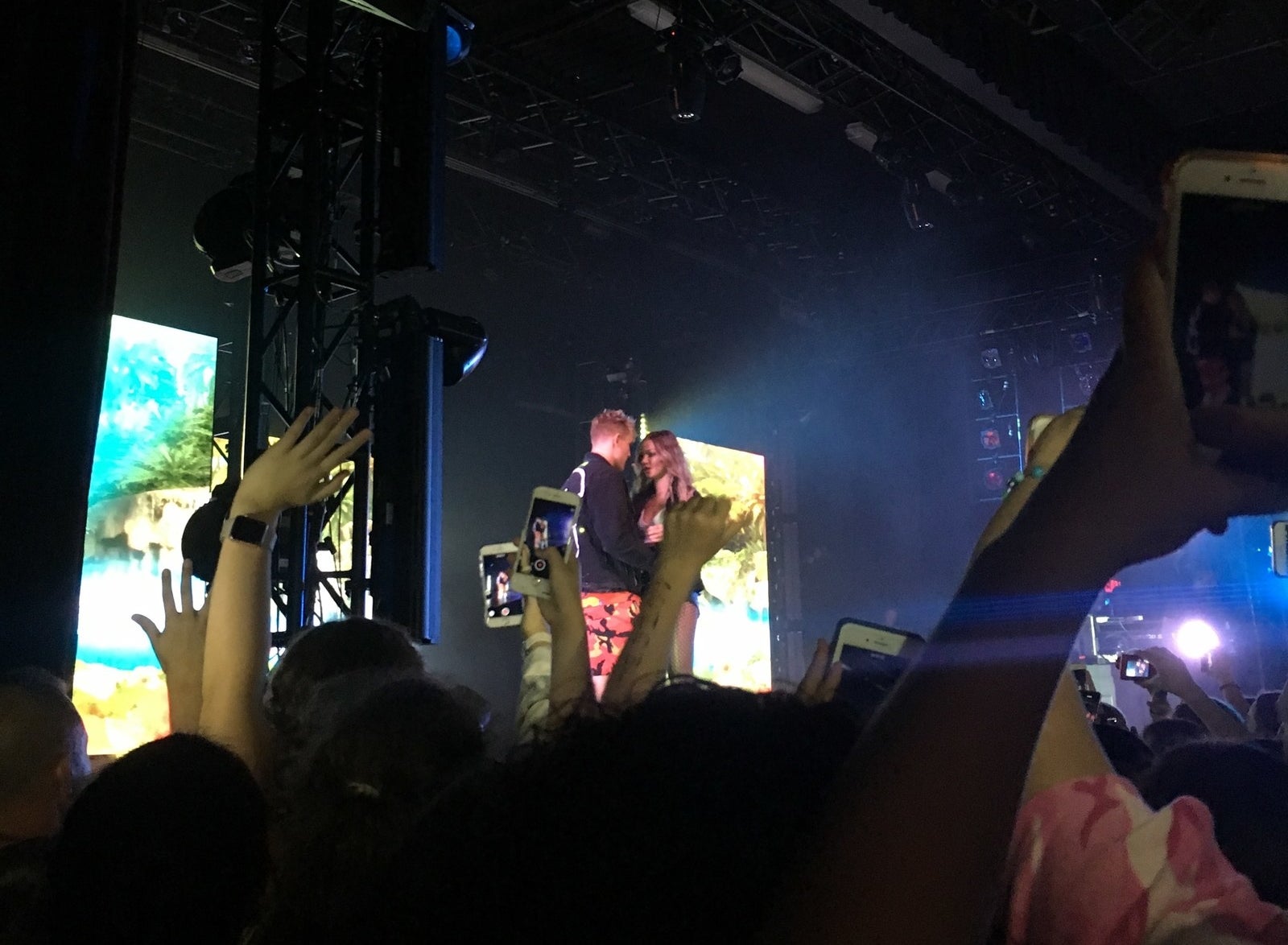 20.
Mini–Jake Paul, a small blonde child who has been branded as a smaller version of the YouTuber, made an appearance and said Paul's catchphrase to the extreme delight of the audience:
video-player.buzzfeed.com
21.
Near the end of the show, some Jake Paulers seemed to be a bit ~sleepy~.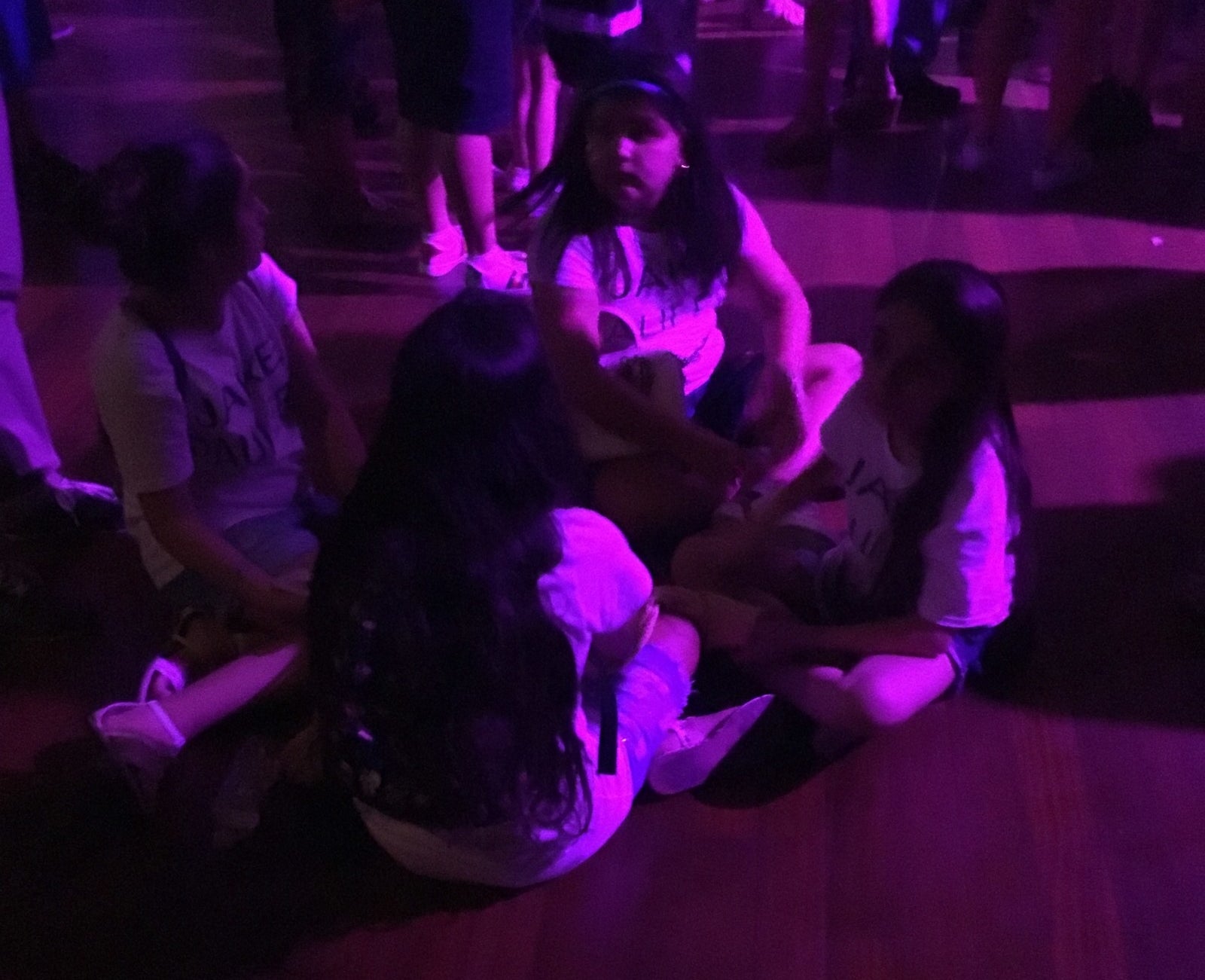 22.
And then everyone rushed out, and a lot of the kids and parents headed to the merch booth: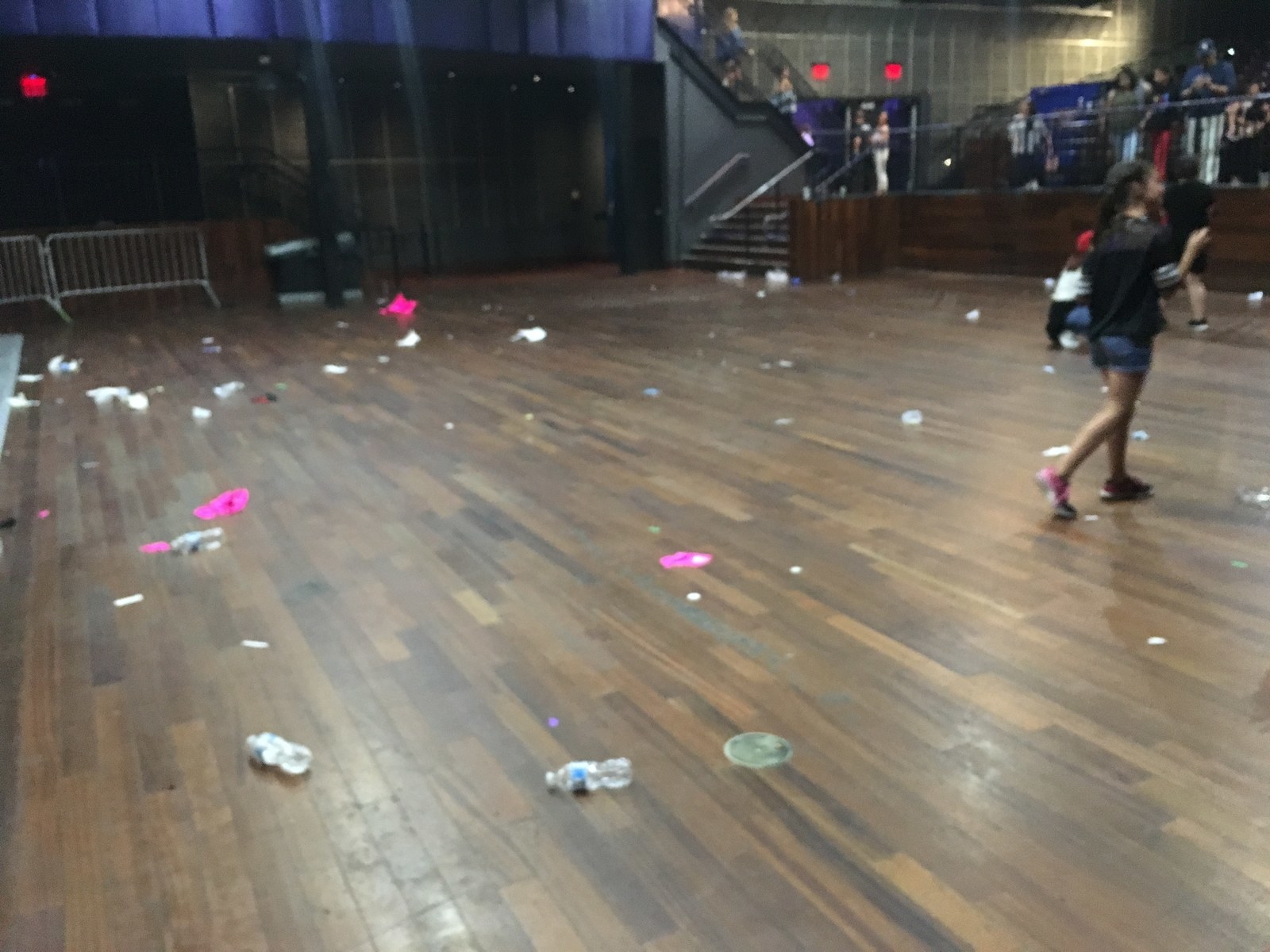 The End!