Meet Alison Mah and her husband David Kawai. They live in Ottawa. David likes to make origami cranes. "I love the simplicity of it," he told BuzzFeed News.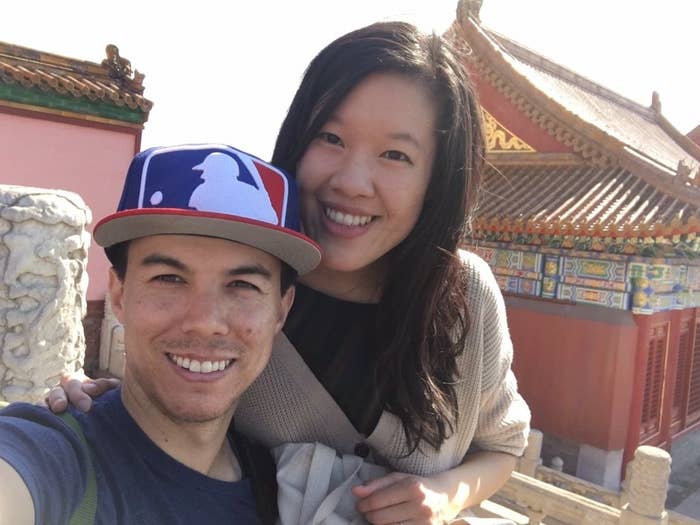 Look at this one he made. It's teeny.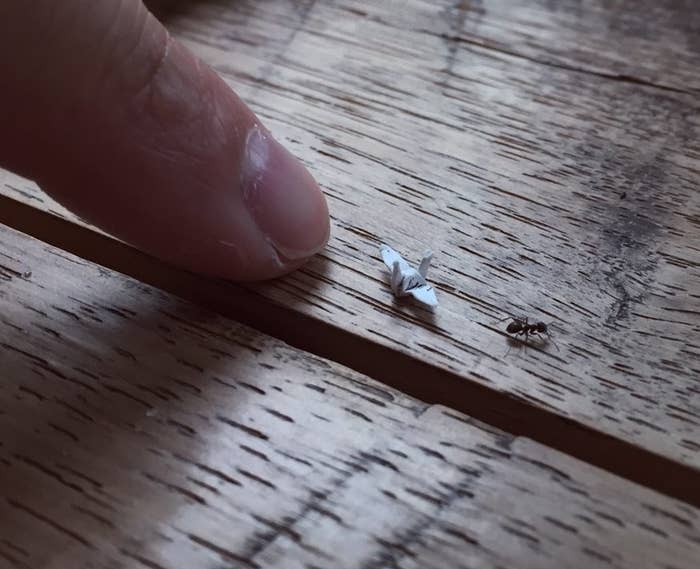 Tiny.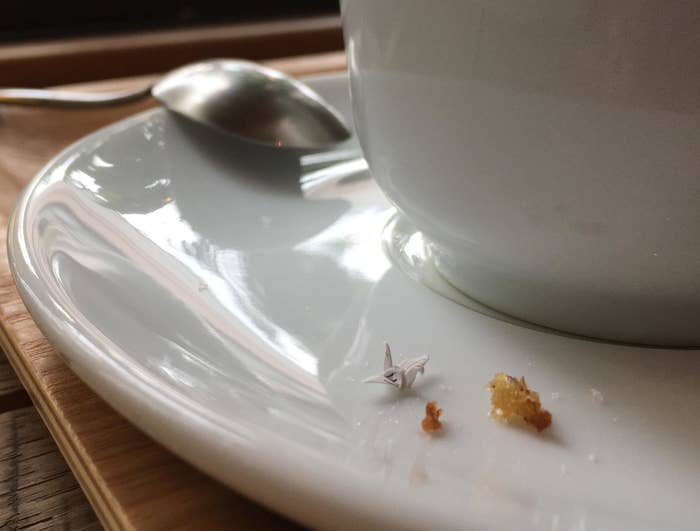 The couple visited Japan in May. While there, David participated in a crane-making competition at a restaurant. "If you make a tiny, tiny crane in 10 minutes or less you get to be in their hall of fame," Alison said. "David decided to do it. He was, like, sweating."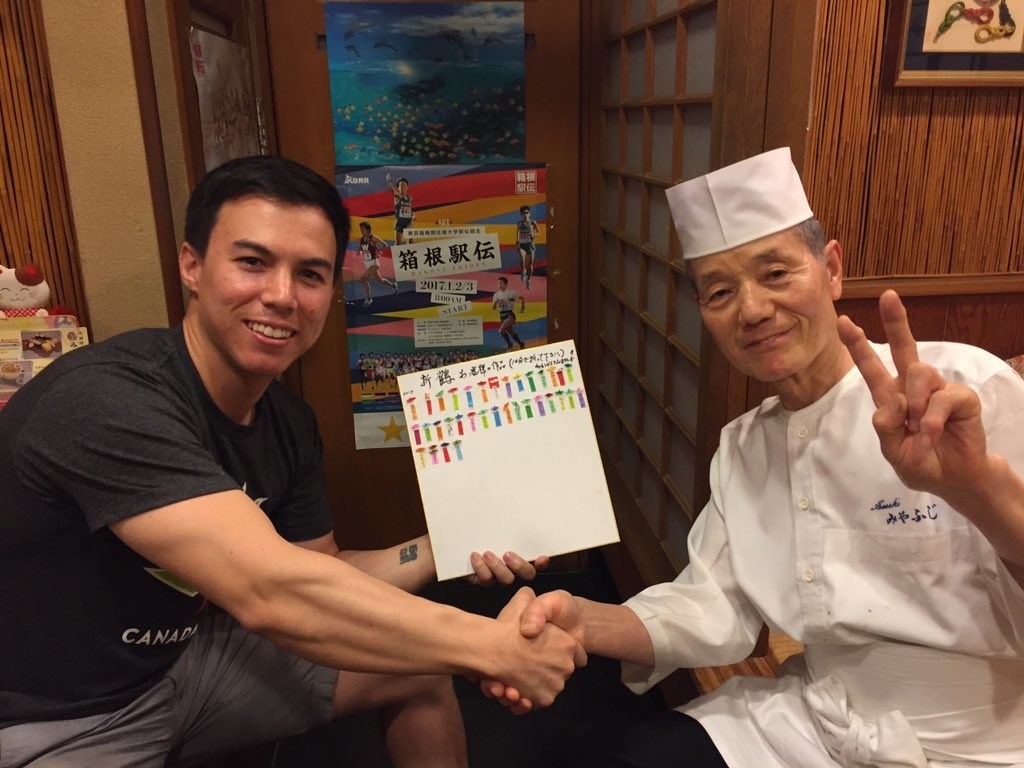 He was also VICTORIOUS.
David said he made his tiniest crane to date this week. On Friday, Alison shared photos of it on Twitter.
He said he didn't use any ~special~ tools to make the itty-bitty creation.
People on Twitter were so in love with it. "This is better than the guy who cooks all those tiny foods," one person said.
Another person said that it was "so cute."
"YO!"
And apparently, the youth was even inspired.
"Holy smokes!!"
Let's go, internet.