Meet Brett Cox. He's 19 and he lives in Sachse, Texas.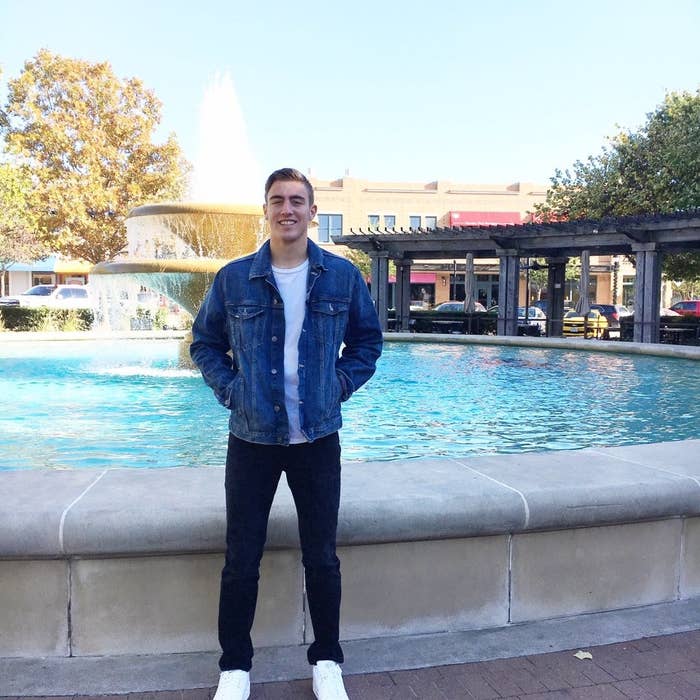 He brought home a doggo on Tuesday and his mom was not happy.
"I think he thought when I saw the puppy that I would be won over by its cuteness," his mom, Bonnie Cox, told BuzzFeed News.
His mom already has two dogs and said that the pet would be her responsibility.
"I love dogs," she said. "But if he is going to make adult choices, he has to deal with the adult consequences."
The teen won't be allowed home unless he returns or re-homes the puppy.
The pup is the fluffiest fluff.
Here he is running in slow motion.
"I always wanted a chow from a young age," said the teen.
"I was hoping my mom would be excited and happy that I brought him home," he added.
Despite the consequences, he calls the decision "worth it."
Many people agreed with him when he shared photos of his pup on Twitter.
One person even offered him housing.
Others championed him as a role model.
Lots of people related to the decision.
This person even said he went through the same thing.
And everyone was pretty obsessed with the fluffiness.
The teen is now living at his girlfriend's house and he plans to keep Majin Buu. "I hope in the end everything works out and I get to come back home with my dog," he said.