Flora Lorenzo, 84, lives in Hialeah, Florida, with her grandson, Brian David Ramos, 17, whom she helped to raise.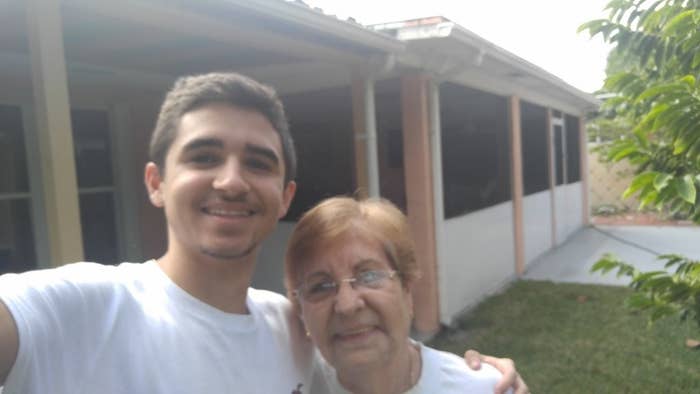 Lorenzo told BuzzFeed News that she left Cuba in 1974 "because of the oppression, the discrimination, and the mistreatment."
When 17-year-old Ramos heard of Fidel Castro's death around 1 a.m. local time on Saturday, he did not wait to share the news with his grandma, whom he calls 'Ita,' a shortening of the common Spanish term for grandmothers, 'abuelita.'
He pulled out his phone, began recording, and burst into her bedroom.
"Ita! Ita!" Ramos yelled excitedly into his grandmother's dark room. "Se murió Fidel!" he said. "Fidel died!"
"I've never seen her get up so fast," Ramos said.
The video has since been seen by thousands of people online.
Both Ramos and his grandmother are spending Saturday celebrating Castro's death, he said.
"She's been calling every contact she has in her notebook to make sure everyone knows," Ramos said. "She's feeling great and won't stop kissing me."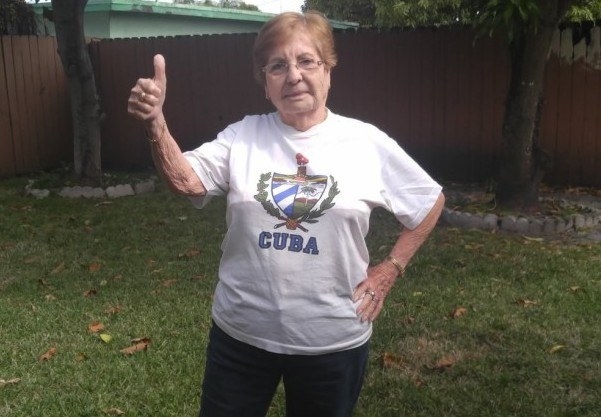 "[Castro's] death was something everyone hoped for, but it seemed like it would never happen. It's kind of surreal," he said.
"This means liberty, the union of the Cuban people, and hope that Cuba will be free one day," his grandmother added.