This giant rooster sculpture outside of a mall in Taiyuan, China has gone viral.
It was erected to usher in the Year of the Rooster on the Chinese zodiac calendar, which will begin eight days after President-elect Donald Trump is inaugurated.
The work features Trump's often-used gestures and is accented with gold.
Now, many sellers on China's giant e-commerce website Taobao have started to sell balloon imitations of the sculpture, calling them "inflatable Trump roosters."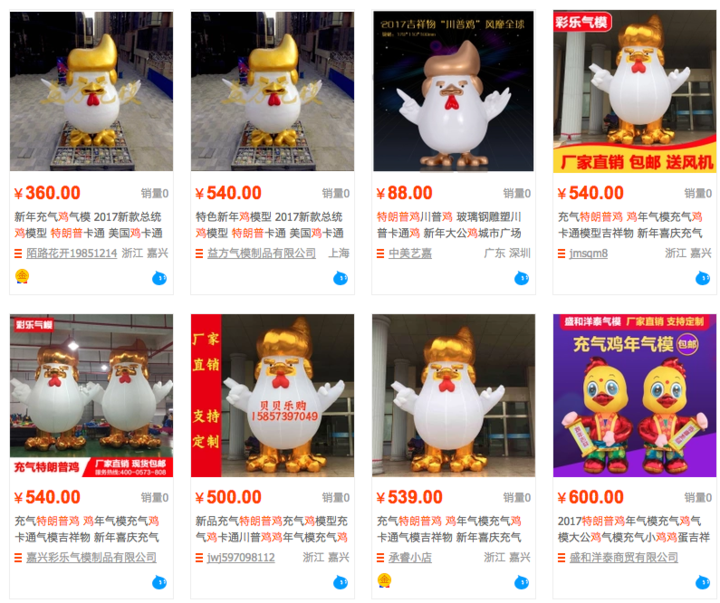 Vendors of the American festive fowl are based in Liaoning, Zhejiang, Sichuan, Shanghai…basically, all over the country.
Prices range from $50 (6 ft) to $5,300 (52 ft) and the product has already attracted foreign buyers. According to Taobao, this "Trump rooster" has been sold abroad in the past three months.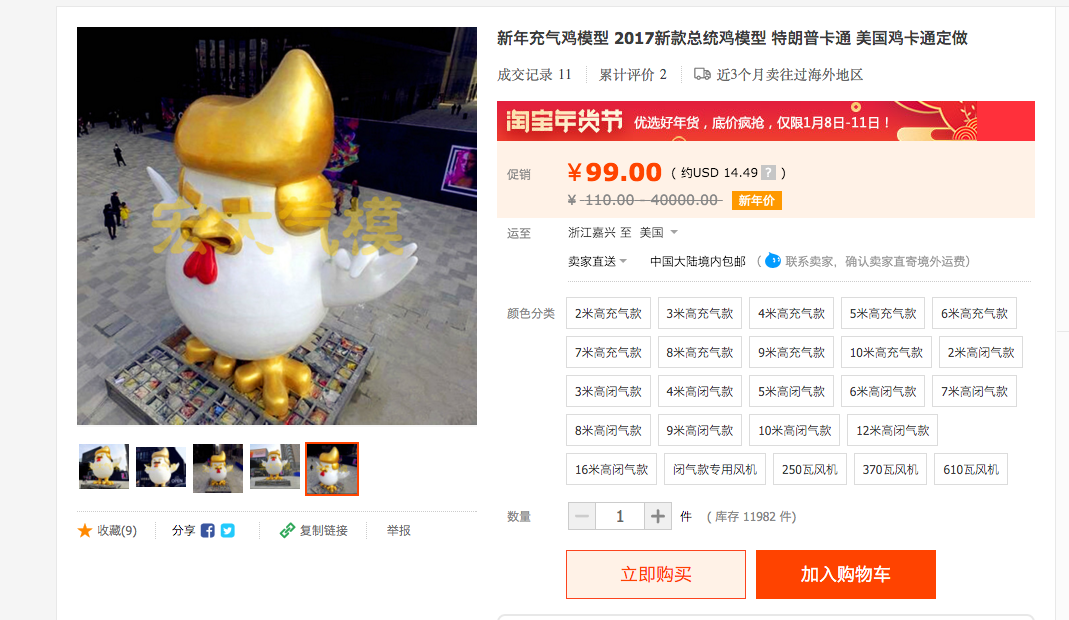 US artist Casey Latiolais designed the sculpture. "This is more yuge than I expected," he tweeted after its unveiling.
Between Trump and China, it's ~complicated.~ The president-elect spoke directly with Taiwan's president and has consistently thrown shade at the country.
BuzzFeed News has reached out to the president-elect for comment.