Instagram rolled out a new feature on Tuesday. Now people can ask and respond to questions on the platform, via a sticker. Since its launch, people have said that the new feature has cluttered stories on the platform:
Users have been reporting that the new feature is dominating the content people are making about their lives:
To find the question sticker, just tap on the smiley sticker icon in the upper-right corner. If your app is updated, the option pops up next to the emoji slider and poll stickers: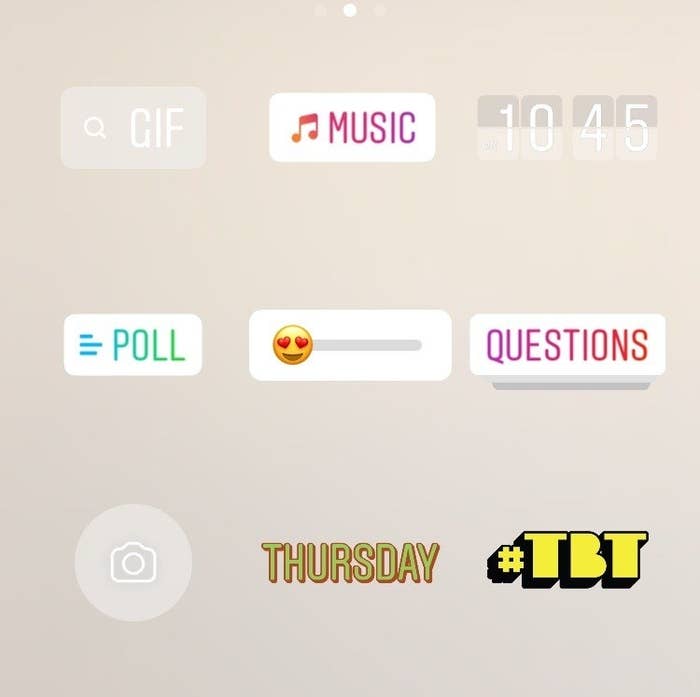 Leave the sticker as is, or provide your own ~spin~ on it.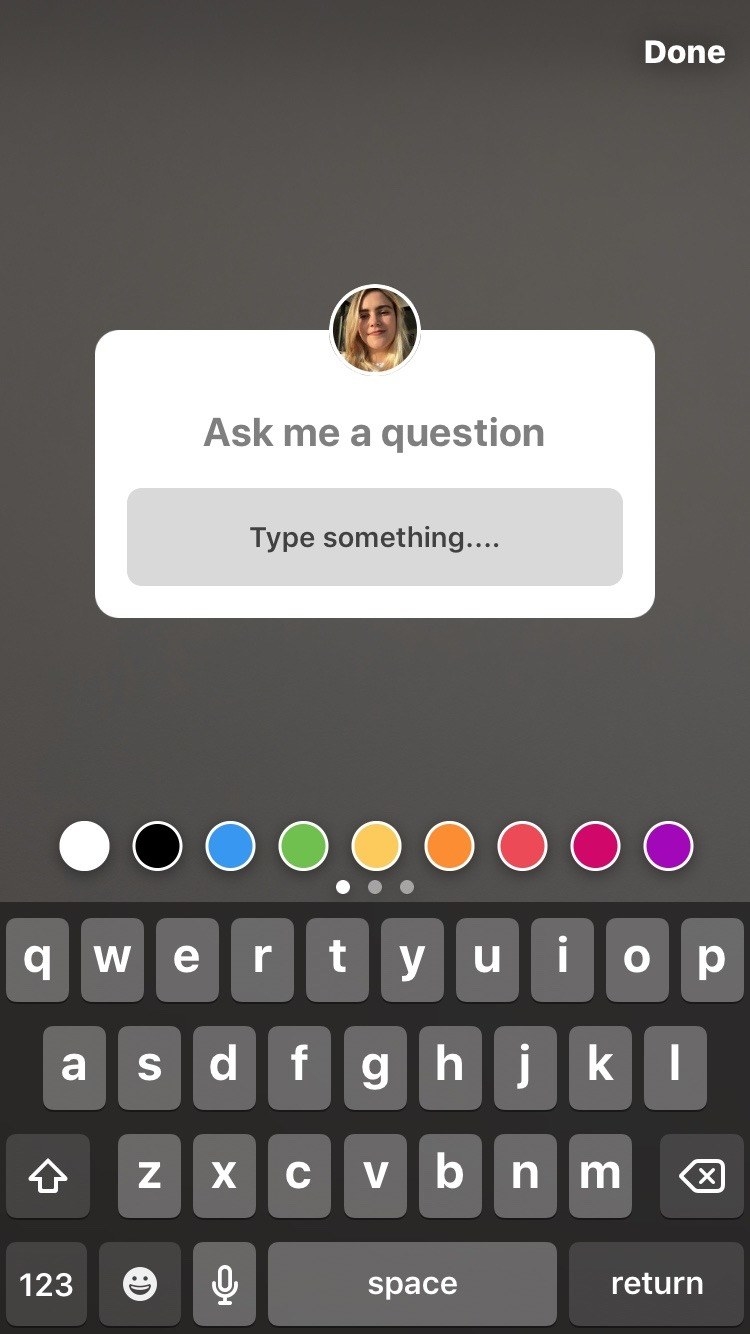 After posting the sticker to your story, see how people respond by tapping on the bottom-left corner (where you can also check out who is snooping on your life).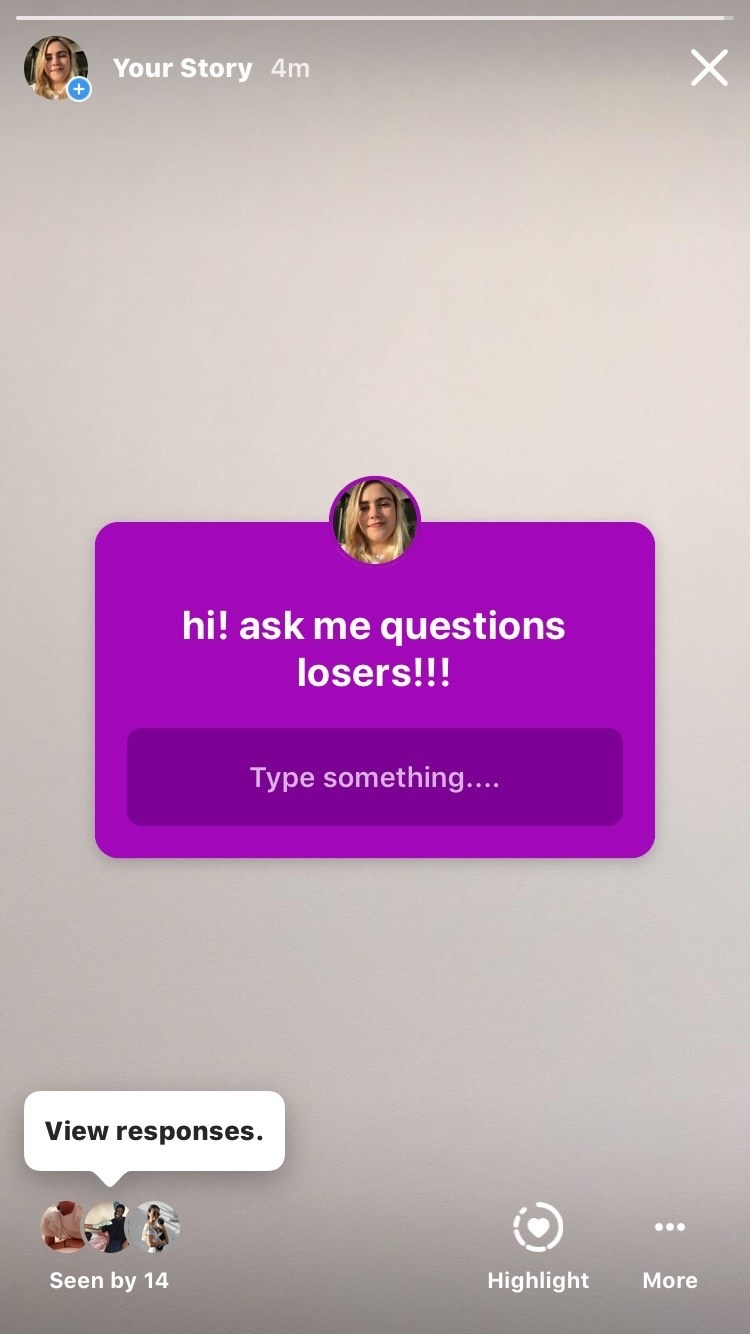 Tap "see all" in the bottom-left corner to view ALL of the responses from ALL of your friends.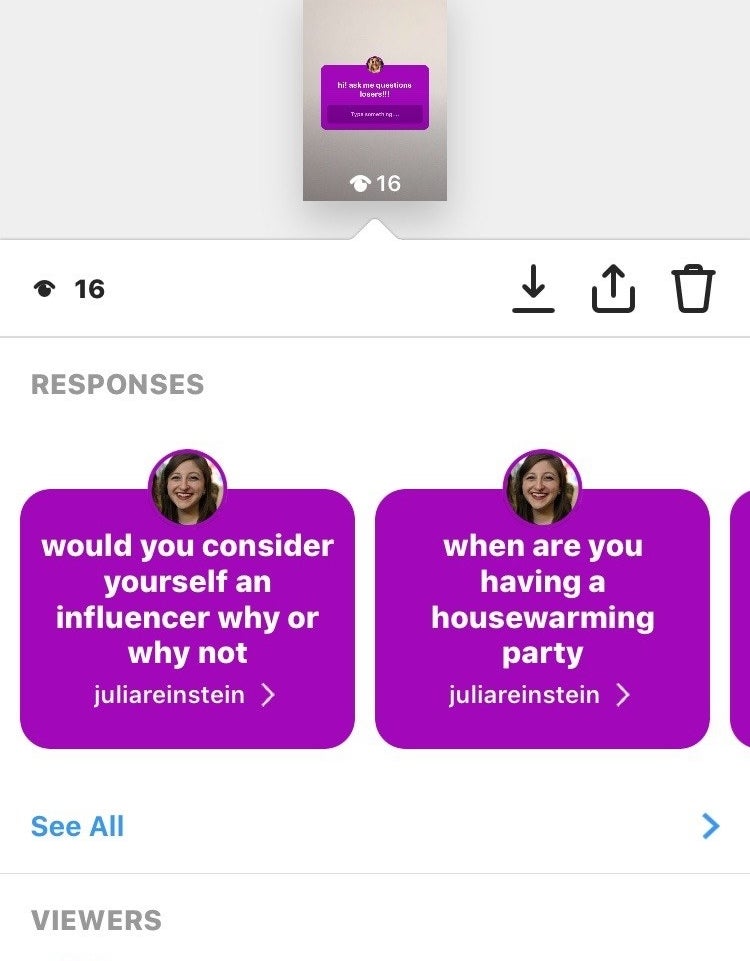 Important to note: The poster WILL KNOW who is asking the question. This is not Formspring. You are NOT asking these questions with anonymity. One user seems to have been negatively impacted by not realizing this:
Anyway, I'm really popular so all of my friends asked me a bunch of stuff: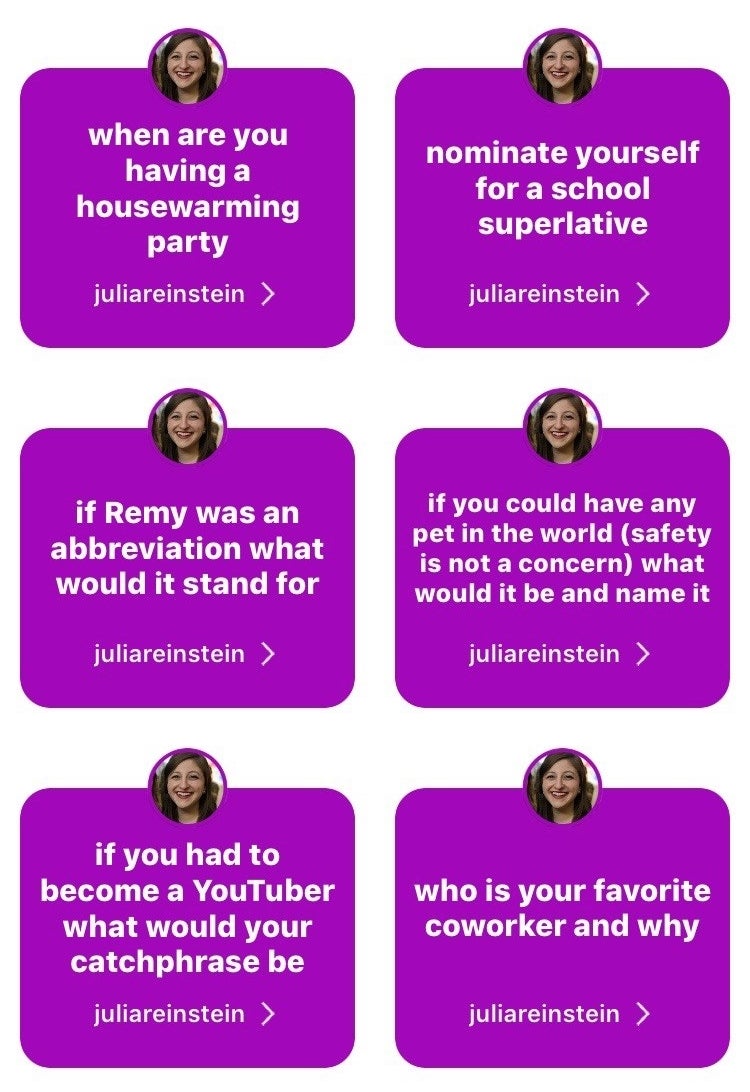 To respond to the question, tap on it. It will pop up as a new story after you choose "share response."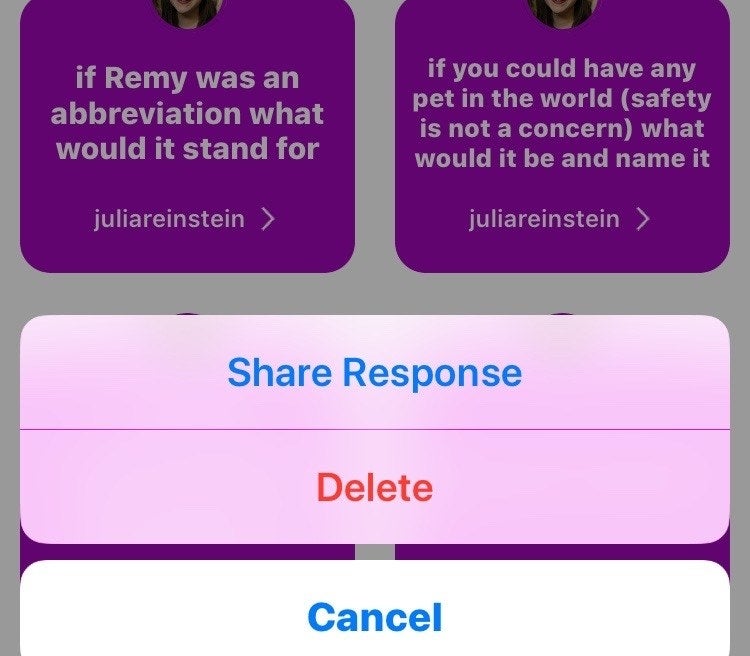 The inquirer's identity will not be ~revealed~ on your story. (BUT AGAIN, THE POSTER CAN SEE WHO IS ASKING EVERY QUESTION.)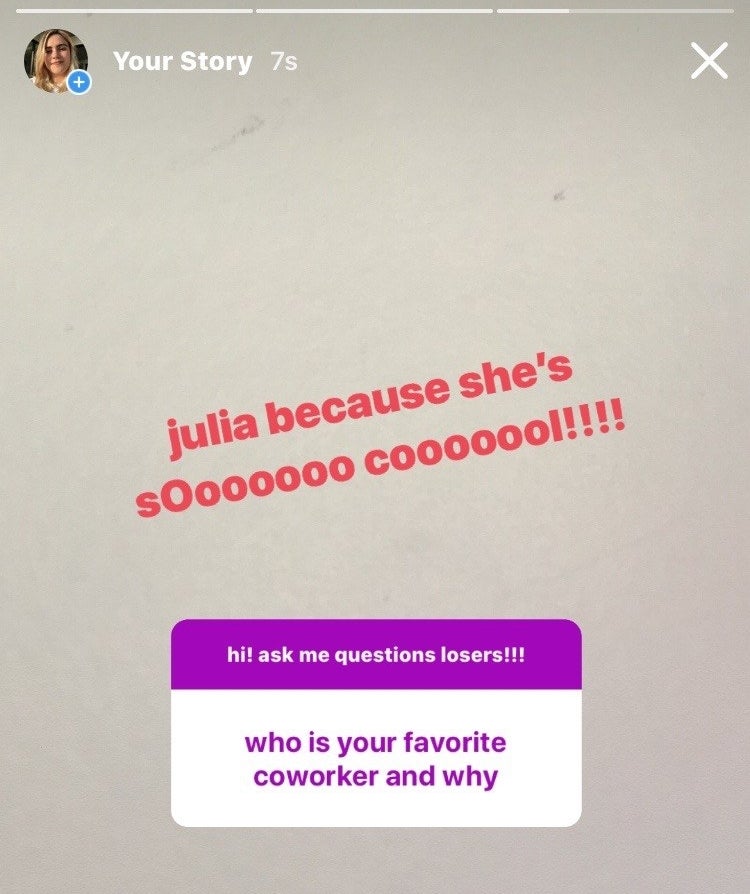 According to the platform, this new sticker is "a fun new way to start conversations with your friends so you can get to know each other better." (Julia and I are super close now.)
Not all people are finding this new feature "fun." Take this person who is offering money to those who choose not to participate in the new sticker option:
People are abandoning the platform altogether:
They hate it like they hate the heat!
This person asked if everyone is "12 again."
Sweet death.
;(
Instagram did not return BuzzFeed News' request for comment about the backlash to the new sticker.