On Friday, Michelle Obama gave her last speech from the White House. The event honored the School Counselor of the Year, Terri Tchorzynski.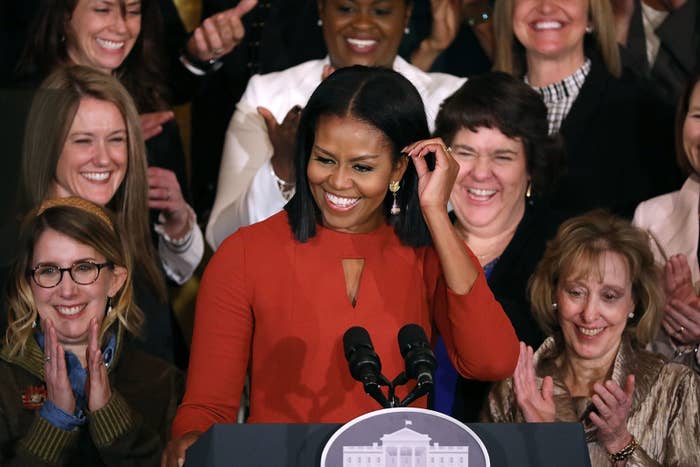 The first lady discussed highlights from her Reach Higher initiative. "You may recall that I debuted my music career rapping with Jay about getting some knowledge by going to college," she said.
She pointed out that the Obama administration has made "the largest investment in higher education since the G.I. Bill."
She also spoke on the role of school counselors.
"These men and women show them that those kids matter," she said, "that they have something to offer. That no matter where they're from, or how much money their parents have, no matter what they look like, or who they love, or how they worship, or what language they speak at home, they have a place in this country."
Toward the end of her speech, Obama had a specific message for young people.
She choked up with her last words. "I want to close today by simply saying, thank you," she said.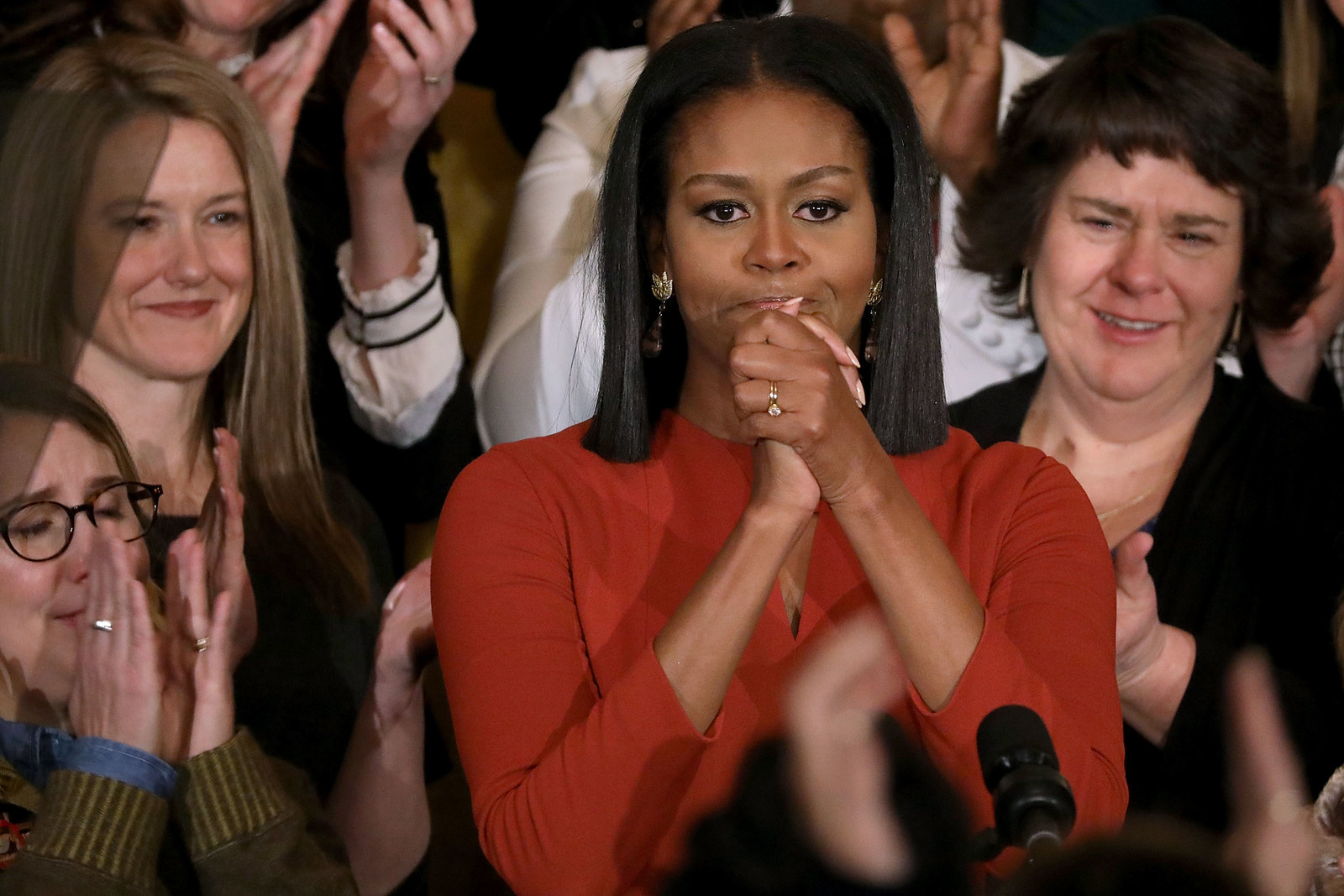 "Thank you for everything you do for our kids and for our country, being your first lady has been the greatest honor of my life, and I hope I have made you proud."
The whole speech is making a lot of people emotional.
Many people commented on her final remarks.


So many people were ~crying.~
Seriously, SO. MANY.
But, of course, not everyone was upset. Some people celebrated.
Others thought of our incoming first lady, Melania Trump.
Goodbye, Mrs. Obama.